« Does Romans 2:13 Prove We Can Be Declared Righteous by Obedience to the Law and Self-Effort? | Main | Is God's love unconditional? »
Man vs. Machine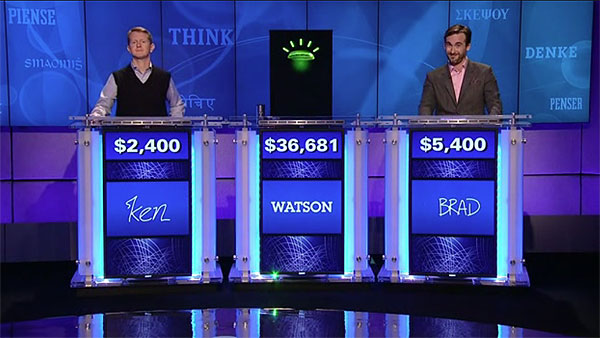 There's something very exciting about seeing a super computer in action on a TV show. Four years in the making, this super computer recognizes human language and can answer questions fast enough to beat the best of the best mankind has to offer.
Its all very fascinating, but more than a little scary too.
"Watson is the name given to IBM's supercomputer, which proved both faster and smarter than the two most decorated Jeopardy champions of all time.
Watson, which is much too large to fit behind a podium, was represented by an avatar and fed the questions via text. This occurred at the same time Jeopardy host Alex Trebek read the questions out loud to Ken Jennings, who hold's Jeopardy's longest win streak ever at 74 games, and Brad Rutter, whose more than $3.2 million in winnings is also a record. But they were no match for Watson, who rang in faster and answered more questions correctly, including a pair of Daily Double questions, one of which Watson was only about 32 percent sure of his answer yet still got it correct."