How Should We Respond to Unjust Laws?
Too often Christians are wrapped up in politics to the degree that they think they are powerless or the world is going to end if we lose the battle for some law. But the gospel is not hindered by whatever government, unjust law or persecution that we may suffer. Unjust/unholy laws enacted by pagans/secularists don't make a dent against God eternal plan. In fact God often in the midst of harsh persecution reveals his power and advances the gospel more than he would under prosperity (consider the current advance of the gospel in closed countries in Asia as an example). ... It is a great witness of Jesus Christ to the world when we work for what is just but don't bitterly complain when things don't go our way in the secular sphere. This is not to say we should not work for a just government and God-honoring laws within our legal limits but the world does not end if they do not come into existence. God laughs at such trifles because he will prevail.
Martin Luther once said, "I will not have recourse to arms and bloodshed in defense of the Gospel. By the Word the earth has been subdued; by the Word the Church has been saved; and by the Word also it shall be reestablished."
You don't agree? So what?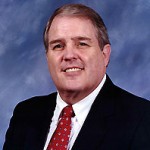 Dr. Don Kistler is the the founder and president of Don Kistler Ministries and the Northampton Press. He holds the M. Div. and D. Min. degrees. He is the author of A Spectacle Unto God: The Life and Death of Christopher Love, and Why Read the Puritans Today? Dr. Kistler lives in Orlando, Florida.
(The following is a transcript I wrote, taken from Lecture 2 of a seminar on Jonathan Edwards by Dr. Don Kistler, at Saint Andrews Chapel, Sanford, Florida, September 2003. - JS)
REJECTION IS NOT REFUTATION
Dr. Don Kistler - "People will often say "I don't agree with you" but what does that prove? So what?"
"Let me tell you how this was driven home to me by the late Dr. John Gerstner. I was his pastor for four years (and you think you have pressure on the job). We used to drive to a Bible Study and I'd gotten a question in the mail from someone about Sabbath breaking (someone who was a very strict Sabbatarian) and they asked if anyone who did not keep a very strict Sabbath could REALLY be a Christian (that was the essence of the question).
I always drove Dr. Gerstner in his car and so I asked him, "how would you respond to this question?" I realized, you don't ask him questions. He asks the questions.
Dr. Gerstner said, "Lets suppose for the sake of the argument that you are a practicing Sabbath breaker and I am a practicing homosexual." He says, "Are you going to heaven or to hell?"
I said, "I'm going to heaven."
He said, "Am I going to heaven or to hell?"
I said, "You're going to hell."
He said, "So you're violating one of God's commands and you get to go to heaven but I am violating one of God's commands and I have to go to hell. What is it, did I pick the wrong command, Don?"
"Well," I said, "the scripture is not as emphatic about Sabbath breaking as it is about homosexuality. Paul calls that the lowest form of degradation that there is. The Bible never calls Sabbath breaking an abomination… errr.. how's that?"
Gerstner responded, "How's that?... How's what?"
I said, "my answer."
He said, "what answer? You fumbled around and tried to throw a few verses at me. Did you think you were going to intimidate me with a couple of verses? Now do you have an answer to my question or not?"
Panting for breath I said, "well, good and godly men have disagreed over the issue of the Sabbath, you know Calvin and Luther and your man Sproul."
He said, "ok, Calvin and Luther and Sproul and you and me will all be in hell together. Now what is your response to my question? Why is it YOU get to go to heaven and you can violate a command of God and I can't violate a command of God but I have to go to hell. What kind of a system are you running here?"
Well I am really sweating bullets… and so we pull up to the place we are going and I ask, "what's the answer?"
He said, "we'll talk about it on the way home."
"On the way home? That's another hour!"
Well he did this all the way home and when we got there I said, "now tell me what the answer is."
He said, "we'll do it next month."
"No, we're not doing it next month. I want to sleep between now and next month."
(I was ready to admit that practicing homosexuals could go to heaven)….
I said, "what's the answer?"
He said, "you gave me the answer the first time I asked you."
I said, "what?"
"Yeah, you're absolutely right. The Bible does not say that Sabbath breaking is an abomination and does not put it on the same level as homosexuality. Paul is very clear that those who practice homosexuality shall not inherit the kingdom of God. He does not say that about Sabbath breaking. You gave me the right answer."
I said, "then why did you do that to me?" (I was really mad)
And he said, "Don Kistler, you had the truth and you had Scripture behind you and you caved because somebody you admired didn't agree with you. Don't you ever in your life compromise the Scriptures because of some man's reputation in your mind. You stand uncompromising for the word of God no matter who says anything."
And then he said, "rejection is not refutation."

How Do You Know if You are One of the Chosen?
Question: I'm curious.. if you don't believe everyone has a chance to be saved.. what makes you believe you yourself might be one of god's "chosen" and those not chosen to get into god's nightclub.. do they just get to go to hell?
Response: We can know if we are chosen if we believe the gospel. That is a clear sign that God has done a work of grace in our heart. Salvation is all of Christ and you must obey the command to believe. But you do cannot attribute your repenting and believing to your own wisdom, prudence, sound judgment, or good sense. Give glory to God for all that you have, including those things...
Further, we must remember that all of us without exception are justly deserving of hell. So God is not obligated to save anyone. It would be just if he passed us all over. But he has mercy on many and it does not depend on man's will but on God's mercy (Rom 9:16). If God were obligated to save everyone it would no longer be mercy. Salvation is by Christ alone, who does everything we need for salvation including giving us a new heart to believe. God's love is unconditional for his people. It is not conditioned upon something he sees us do, or it would no longer be grace.
Consider this: If two parents were standing outside and their disobedient toddlers ran out into oncoming traffic, which one shows love to his child? 1) the parent who stands at the curb and calls out to the child to use his will to get out of traffic or 2) the parent to, at the risk of his life, runs out into the street, scoops up the child to make certain he was safe regardless of the toddlers will at the moment. We all know #2 represent parental love. If this is the case here then how much more with God. He is not concerned first about our will, because he knows better than us. Like these children he saves us in spite of ourselves. Praise God for his great love to us in Christ. - John H
Was Norway Terrorist Anders Behring Breivik a Christian?
In connection with the youth camp massacre on Friday that left 85 people dead, Norwegian police have arrested a man Saturday, whom they describe as a "right-wing fundamentalist Christian," Hmm Fundamentalist? I think perhaps they are using the wrong word. If anyone murders in the name of Christ it is not because they are taking the Bible too seriously, but because they are not taking the Bible seriously enough. Many people in Norway think they are Christian simply because they are Norwegian. Don't get me wrong, I believe as fallen human beings any of us are capable of the most heinous atrocities. So, I would argue, that human nature is the cause rather than the teachings of the Bible.
I predict the media may be too quick to jump on this one. This is because the teachings of Christ are primary to the Christian faith, especially of the "fundamentalist kind, but it does not include or condone the taking of human life for any reason. If, by the grace of God, you live by Jesus' teachings, you do not murder another human being, period, regardless of their ideology. Killing may be fundamental in other religions and ideologies, but certainly not in the Christian faith! In many ideologies, the greater the degree of fundamentalism the greater danger of violence it poses on society. In Christianity, the more conservative the theology the less likelihood there is of violence.
Next, it is a simple fact that followers of Christ are not threatened by Islam, Secularism or Paganism. God is sovereign over all things, including the unfolding of the minutest details of history. It is ours merely to proclaim Christ and what He has done for sinners - and God causes the growth or not. The small political gains we might make in this world do not help sinners know Christ and find salvation, only the gospel or grace does that. Christianity does not flourish by taking over the reigns of power, or by beating down opposing ones. On the contrary, it has been shown over and over in history that Christ advances his kingdom in the least likely of places. China for example, has been closed to Christianity almost through their entire history. But when Mao decided to persecute and make it extremely difficult for indigenous Christians, God saw to it that this oppression would create the greatest revival the world has ever seen - from 1 million Christians in 1949 to well over 100 Million today, in just 60 years. From this we can only conclude that the gospel is not chained. We advance our cause through proclaiming good news to every creature, not by wielding physical weapons or political power. That is not to say we do not vote or get involved in politics. As long as it is legal we will vote our conscience based on God's law, but the success of the gospel does not depend on it and again there is no place for violence to accomplish these goals. Christ forbade his followers from stopping him from being killed in Jerusalem at the hands of evil men. Likewise, when people want to stamp Christians out, the faith has historically grown because the message of the cross in their lives has been the most powerful witness against falsehood, and its all done without picking up a sword. Lastly, as Christians we recognize that we are no better than other people in the world. We are not Christians because we are more moral than others or better in any way, but only because God was merciful to hell deserving sinners like us. Apart from the grace of God, we have nothing.
So the answer to the question of whether or not he was a Christian should be clear. He is not. But, whatever he called himself, he certainly was not of the conservative gospel kind of Christian. His statements rejecting Protestantism and embracing the strange beliefs of the Free Masons might also give us a clue. Police have speculated that the attack may have been politically motivated. Behring's political comments appearing on some political blogs seem to suggest that "fundamentalist Christian" is a very misleading description. There his views appear to be more ideological rather than religious with his overall focus being his opposition to multiculturalism.
Lets hope the press does not botch this as they did with Jared Laughner, who was well-known for this atheism yet strangely enough, people not associated with him or his insane ideology at all, were thought to be to blame.

"For though we walk in the flesh, we are not waging war according to the flesh. For the weapons of our warfare are not of the flesh but have divine power to destroy strongholds. We destroy arguments and every lofty opinion raised against the knowledge of God, and take every thought captive to obey Christ." (2 Corinthians 10:3-5)
Breivik is a Darwinist who sees Christianity as a cultural, social, identity and moral platform, who supports a monocultural Christian Europe. An agnostic/atheist who claims to want to preserve the basics of the European "Christian" cultural legacy.
Related Article
Terrorist proclaimed himself 'Darwinian,' not 'Christian'
Norwegian's manifesto shows Breivik not religious, having no personal faith
Look Away!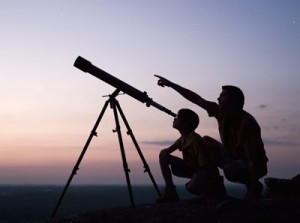 Philippians 3: 3 For we are the circumcision, who worship by the Spirit of God and glory in Christ Jesus and put no confidence in the flesh— 4 though I myself have reason for confidence in the flesh also. If anyone else thinks he has reason for confidence in the flesh, I have more: 5 circumcised on the eighth day, of the people of Israel, of the tribe of Benjamin, a Hebrew of Hebrews; as to the law, a Pharisee; 6 as to zeal, a persecutor of the church; as to righteousness under the law, blameless. 7 But whatever gain I had, I counted as loss for the sake of Christ. 8 Indeed, I count everything as loss because of the surpassing worth of knowing Christ Jesus my Lord. For his sake I have suffered the loss of all things and count them as rubbish, in order that I may gain Christ 9 and be found in him, not having a righteousness of my own that comes from the law, but that which comes through faith in Christ, the righteousness from God that depends on faith.."
I was converted to Christ more than three decades ago. In encountering the reality of the risen Christ, the entire course of my life was forever changed. Today, all these years later, I would have to say that the Lord is even more precious to me now, than the day I first encountered Him. Yet it would be equally as true to say that the more I glimpse the beauty of Christ, the more I am aware of my own dismal failures and short comings. Can you relate to this? The more I gain a sense of God's majesty and holiness, the more I see my own blemishes and the fact, that I am a scoundrel at heart, and am in desperate, radical need of His grace everyday. I see this more clearly than ever, even as I pursue the Lord. I am a wanderer at heart, a stranger to holiness. As the famous hymn says, "Prone to wander, Lord I feel it, Prone to leave the God I love; Here's my heart, Lord, take and seal it; Seal it for Thy courts above." (Come Thou Font of Every Blessing)
Do you relate to this?
Paul realized this when he wrote, "For I know that nothing good dwells in me, that is, in my flesh." (Rom 7:18) Though now a converted man, he understood that even though he could measure progress in his Christian life, he would NEVER find the righteousness he needed by looking inward. If that is true for the Apostle Paul, that is certainly true for all of us. We will not find righteousness by looking inside of ourselves. In fact, we'll not find anything good in that old fleshly nature. Settle that once and forever. Nothing good dwells in our flesh.
Now of course, as Christians, now converted, we make progress in holiness. We strive to be more like Christ. If that is not the case then we are not true Christians at all. The Scripture tells us, "without holiness, no one shall see the Lord." (Heb. 12:14) The genuine child of God has the Holy Spirit living inside him (Romans 8:9) and He is at work to make us more like Christ. But never for a moment think that the progress you are making is enough to give you a right standing with God. Only a perfect righteousness is good enough in God's sight and this side of the grave, not even the most devoted Christian has it.
What we need for a right standing with God is something outside of us. Its what Martin Luther called an "alien righteousness." That is not merely the truth at the beginning of our Christian lives, as we understand our sins were transfered to Christ and His righteousness to us. This is true now, in the heat of the battle for sanctification and holiness.
I very much appreciate the insight of Dr. Rod Rosenbladt in assessing the oft repeated (and little understood) words of Luther to Melanchthon in this regard:

Jesus Kristus Kurios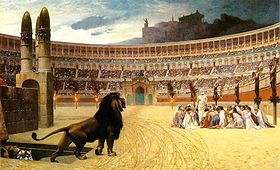 It was a typical day in ancient Rome. As they entered the dreaded arena they had only to say two words and they could live: Kaiser Kurios - Caesar is Lord. Instead they proclaimed: Jesus Kristus Kurios — Jesus Christ is Lord — and paid for the privilege with their blood.
The early Christians followed Christ, not out of mere preference, but out of conviction. Can we say the same thing?
Chris Powers recently put a video together based on the song "All I Have is Christ" written by Jordan Kauflin. He sets the song in the context of preaching Christ in a country that's closed to the gospel. I found it very moving. Let me know what you think. - JS

Got Teepeed?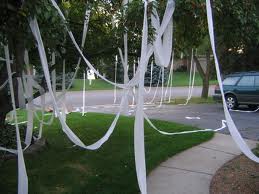 Teepeeing: The act of throwing rolls upon rolls of toilet paper over/around/in trees, on cars, over the house, and on the lawn. This is often done by minors towards their friends, neighbors, or acquaintances.
Yep, just spent the last hour in the hot Phoenix sun taking down reams of toilet paper from the trees, the car, and the house.
Who did the dirty deed?
We don't know but my son suspects it was a local Arminian trying to stop me blogging.
Two big clues: (1) No one else in the neighborhood was hit. Only the reformed guy's house. (2) To get toilet paper that high (20-25 feet) off the ground requires a whole lot of synergism.
Didn't Jesus say something about this? Like, "whoever leaves home or country or gets teepeed for My sake, His reward is GREAT in the kingdom of God." He said something like that, right???
Whoever did it left behind two thirds of a roll in one of the trees, so in spite of the ordeal, the Lord has provided. :-)
- John S

The Gospel according to Zephaniah
I have enjoyed Pastor Mike Bullmore's ministry for a number of years. Prior to leading the launch of CrossWay Community Church in Kenosha County, Wisconsin in 1998, Mike served for 15 years as an Associate Professor of Homiletics (preaching) and Pastoral Theology, as well as chairman of the Practical Theology Department at Trinity Evangelical Divinity School in Deerfield, Illinois.
His sermon from April this year at the Gospel Coalition Conference (below) was an outstanding model of how to preach the gospel of Christ from a book of the Old Testament. - JS
God's Great Heart of Love Toward His Own - Mike Bullmore - TGC 2011 from The Gospel Coalition on Vimeo.
HT: JT
The Importance of Predestination
[This editorial is found in Peace and Truth, the magazine of the Sovereign Grace Union, written by John Brentnall - www.sgu.org.uk]
In an age when the fear of man threatens to 'dumb down' our testimony to God's truth, it is well worth while to remind ourselves that the foundation doctrine of predestination is to be publicly preached, whether men hear or forbear. On this point let us heed the Word of God and the witness of some of His choicest servants.
1. God forbids us to tamper with His revealed will in the slightest way. "Ye shall not add unto the word which I command you, neither shall ye diminish aught from it." (Deut 4.2) "If any man shall add unto these things, God shall add unto him the plagues that are written in this book. And if any man shall take away from the words of the book of this prophecy, God shall take away his part out of the book of life." (Rev 22.18-19) As the doctrine of predestination forms part of His revealed will, it is included in this prohibition. Comments Zanchius:
"An ambassador is to deliver the whole message with which he is charged. He is to omit no part of it, but must declare the mind of the sovereign he represents, fully and without reserve. . . Let the minister of Christ weigh this well."
2. The Lord Jesus Christ and His apostles all preached predestination, declaring to their hearers "all the counsel of God." (Luke 4.25-29; Acts 20.27; Rom 9-11; Eph 1; James 4; 1 Pet 1.18-21; Jude 4; 2 John 1-3.) "What shall we then do?" asks William Plumer. "If the doctrine so offends men, shall we give it up? Are we to make peace with human wickedness by observing a profound silence on this topic? Nay, let us rather imitate Christ, who often preached it."
3. Faithful men in the past all refused to suppress this doctrine, however unpalatable it is to the carnal mind. In his day, Augustine rebuked those who passed over the doctrine of predestination in silence; and when he was charged with preaching it too freely, he replied by saying that where Scripture leads, there we must follow, adding: "Both the grace of free election and predestination and also wholesome admonitions and doctrines are to be preached." Writes Luther: "In chapters nine, ten and eleven [of Romans] the apostle teaches about the eternal predestination of God. He tells how it originally comes about that a person will believe or not, will become rid of his sins or not. He does so in order that our becoming pious be taken entirely out of our own hands and placed into the hands of God. And indeed it is supremely necessary that this be done; for . . . if the matter depended on us, surely not a single person would be saved. Since, however. . . His predestination cannot fail and no one can defeat His purpose, our hope against sin remains."
Calvin says the same: those who try to overturn "that prime article of our faith . . . God's eternal predestination . . . demonstrate their malice no less than their ignorance." In view of his approaching death, he wrote: "I John Calvin, servant of the Word of God in the Church of Geneva . . . have no other hope or refuge than His predestination, on which my entire salvation is grounded."
4. All truth is interconnected; to preserve a full-orbed Biblical testimony, the doctrine of predestination is necessary. Comments Zanchius: "The whole circle of arts have a kind of mutual bond and connection, and by a sort of reciprocal relationship are held together and interwoven with each other. Much the same may be said of this important doctrine [predestination]; it is the bond which connects and keeps together the whole Christian system, which, without this, is like a system of sand, ever ready to fall to pieces. It is the cement which holds the fabric together; nay, it is the very soul which animates the whole frame. It is so blended and interwoven with the entire scheme of Gospel doctrine that when the former is excluded, the latter bleeds to death."
5. The truth of predestination should be preached for the comfort of believers. "The doctrine of sovereign Predestination . . . should be publicly taught and preached in order that true believers may know themselves to be special objects of God's love and mercy, and that they may be confirmed and strengthened in the assurance of their salvation . . . For the Christian this should be one of the most comforting doctrines in all the Scriptures." (Loraine Boettner) If we would be a means of comfort to the people of God, we must assure them, by showing them marks of God's grace, that He chose them in love before the foundation of the world, that Christ died for them in particular and that the Holy Spirit who regenerated them shall certainly convey them to heaven.
6. Lastly, this truth should be preached to encourage preachers themselves. Writes William Plumer: "That the doctrine of election is a ground of encouragement to pious preachers of the Gospel is certain. Thousands have told us so. It was so to Paul. 'Then spake the Lord to Paul in the night by a vision, Be not afraid, but speak, and hold not thy peace; for I am with thee, and no man shall set on thee to hurt thee: FOR I HAVE MUCH PEOPLE IN THIS CITY.' (Acts 18.9-10) The previous context shows that the Jews at Corinth 'opposed themselves and blasphemed.' In fact the work of founding a church there was just begun. Yet God says: 'I have much people in this city.' No man will say that God merely designed to inform Paul that Corinth was populous. He knew this already. The only fair logical meaning is that among the crowds of the ungodly in that city were many of God's elect, whom He purposed by Paul's ministry soon to bring to a saving knowledge of Christ. The doctrine of election, rightly understood, holds out the only ground of encouragement which we have for preaching the blessed Gospel. If God has no elect, we preach in vain."
So then, this doctrine has been expressly revealed to us to be believed and preached. The excuse that people will reject it, or that it is unjust, or that it will cause controversy, is irrelevant. Since God has commanded us to preach it, we disobey Him at our peril. One thing is certain: it makes wholly for His glory, brings comfort and hope to His elect, and leaves unbelievers without excuse. In doing this, it perfectly fulfils the purpose for which He has revealed it.

The Shepherd's Responsibilities
One of the many reasons God calls each individual Christian to be part of a local Church is so that they are properly shepherded. God has ordained that each of His sheep is cared for and nourished and although outside ministries can supplement a believer's spiritual intake, the scriptural responsibility lies with a group of local male elders to properly care for the flock.
Paul, speaking to elders from the city of Ephesus said, "Pay careful attention to yourselves and to all the flock, in which the Holy Spirit has made you overseers, to care for the church of God, which he obtained with his own blood." (Acts 20:28)
It is interesting that the Greek word ποιμαίνω (poimaino) is here translated as "care for" in the ESV while other translations use the word "feed." A better translation would be "shepherd."
Local Church elders are given the task of shepherding the sheep which means taking responsibility for the total well being and welfare of each sheep under their care. "Shepherd the church of God, which he obtained with his own blood."
There are four main tasks for a shepherd.
(1) Feeding - Providing a safe place for sheep to eat healthy food
"The Lord is my Shepherd I shall not want. He makes me lie down in green pastures." - Psalm 23

(2) Shearing
Shearing is generally carried out in the spring, so sheep don't become overheated in the summer. A long fleece is likely to become dirty and drag along the ground, increasing the possibility of flystrike.
A bulky fleece decreases the mobility of sheep.
In hot weather, sheep with too much wool are extremely susceptible to heat stress!!
Shearing keeps stained wool and mud-contaminated wool separate from new fleece growth.
Shearing can be stressful for sheep and it therefore requires skill to shorn efficiently and quickly, without causing harm to sheep or shearer.

...and raised us up with Him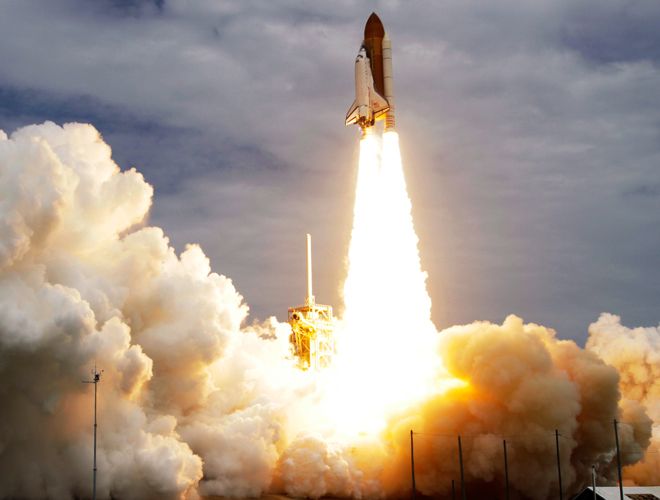 Ephesians 2:1 And you were dead in the trespasses and sins... 4 But God, being rich in mercy, because of the great love with which he loved us, 5 even when we were dead in our trespasses, made us alive together with Christ—by grace you have been saved— 6 and raised us up with him and seated us with him in the heavenly places in Christ Jesus, 7 so that in the coming ages he might show the immeasurable riches of his grace in kindness toward us in Christ Jesus.

Does God ever change His mind?
Pastor John, I have a theological question for you. What would you say to someone (who was an Arminian) if you were having a discussion with them about the sovereignty of God in salvation and they stated that God does in fact change His mind (Exodus 32:14 is an example)?
That is a very good question. Nowadays people like to have instant sound bite size answers to their questions, but that is not always possible. On this issue, it is important to lay the groundwork to provide a satisfactory, biblical answer and to do that necessitates serious study and application of the Scriptures. Let's take a look at this question from a few different angles.
Hermeneutics is the science of biblical interpretation. One amongst many sound principles of interpretation is that we should base our view of God on the didactic (teaching) portions of scripture rather than the narrative (story) or poetic portions. This is why although the Bible says we can hide under the shadow of the Most High and under His wing find refuge, no Bible scholar expects God the Father to be a winged bird in heaven. This is obvious picture language where God uses images to speak to us highlighting the fact that just as a young bird finds refuge in the warmth and comfort of its mother's wings, we believers can find refuge in the Lord. The Lord is our rock and fortress, but that does not mean God is a literal rock or castle; or that because the Lord is our Shepherd and the Psalmist wrote, "your rod and your staff, they comfort me" God the Father has a literal rod and shepherd's staff that He uses with regularity in heaven. No, it is obvious picture language to describe something very meaningful about His relationship with His people, even though it is not to be viewed in wooden, literal terms.
These expressions are what we call anthropomorphic language (taken from two Greek words, "anthropos" meaning human or man and "morphos" meaning form). God communicates with us in human words or form. When you think about it, that is all God has at his disposal when revealing His truth to us because as humans we can only understand human language. Birds speak a bird language to converse with each other and so too, human beings use a human form of communication.
Likewise, when God communicates with us, He uses terms and images that are easy for us to grasp, even though if He explained them in the way He understood them, the concepts would be so far and vastly above our ability to comprehend that they would appear meaningless to us. God is infinite in knowledge and we as His creatures are finite. God has to remedy this in some way when He communicates with us so that He might provide a bridge of understanding. Just as a father smiles and engages in "baby talk" as he stands over the cot of his new born child, so God stoops to communicate with us in "baby talk" using language we can understand. Everything He communicates is true and meaningful, but expressed in terms finite minds can fathom.