« Why I Love the Doctrines of Grace | Main | India Gospel Outreach (Update) »
Those Pesky Arminian Verses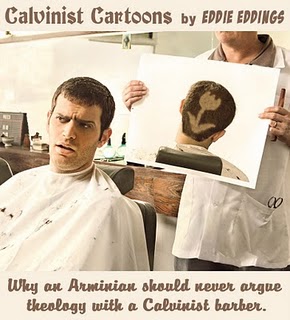 This blog title is written with a big "tongue in cheek" as I am convinced that the Bible presents a consistent message and that when properly understood, there are no "Arminian verses" in God's word. However, in my discussions with Arminians, four verses are normally raised as proof texts for their view: John 3:16; 2 Peter 3:9; 1 Timothy 2:4 and Matthew 23:37.
For those who like videos, here are some that have been made to specifically address these verses in their context. The first three are by Pastor Jim McClarty of Grace Christian Assembly, Smyrna, Tennessee. The last one is by Dr. James White of www.aomin.org. Enjoy! - John S
John 3:16
2 Peter 3:9
1 Timothy 2:4
In this last video, which is longer than the others (above), Dr. James White deals with Matthew 23:37, 1 Timothy 2:4 and 2 Peter 3:9.