« The Means of Regenerating Grace | Main | 2 Peter 3:9 & John 12:30 »
Understanding Hebrews 2:9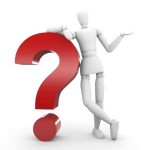 Pastor John, I am studying the Doctrines of Grace, but am struggling with the concept of the "L" in the TULIP, namely "Limited Atonement" because Hebrews 2:9 says that Jesus tasted death for everyone. Does this not refute the idea or you able to explain this verse?
Thanks for your question. I can understand your struggle as I also found the "L" doctrine the most difficult one to grasp. That is not because the Bible is unclear. I don't believe that is the case at all. My problem was that I was reading the Bible with a traditional lens, so to speak. Thankfully, what was once fuzzy to me is now extremely clear. Christ is a powerful and perfect Savior!
The whole issue revolves around what exactly was in the mind of God from all eternity in the cross of Christ. In sending His Son to die on the cross, what was God's intention? Was He merely trying to save as many people as He could, hoping that man would take Him up on the offer, or was He actually securing salvation for those He chose to redeem?
More here.