« The Marks of a True Church | Main | The Doctrine of Salvation by Grace Alone is a 450 year old Western Paradigm? »
Can't keep the joy to myself!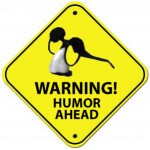 WARNING: This is what happens in the Gorilla enclosure when a television is left on for over an hour, tuned to the Christian channel!
Now, that's what I'm talkin' 'bout sister!!!