Christ Centered Preaching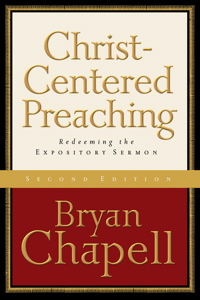 Christ-Centered Preaching: Preparation and Delivery of Sermons
Here's an outstanding lecture series resource on the preparation and delivery of sermons. It gives profound and vital insights into the preaching ministry. As the course curriculum states:
Dr. Bryan Chapell explores the unifying principle of grace that binds all Scripture together. He outlines and demonstrates the principles and practice of sermon crafting and delivery to illuminate the message of grace in each passage, and to submit it to God's Spirit for the transformation of lives through preaching.
I would also VERY highly recommend Dr. Chapell's book "Christ Centered Preaching" available from monergism books here. - JS
William Still Sermons Online!
Finally a dozen or so mp3 sermon series by the late Rev. William Still. The lives of some of the most influential pastors and theologians such as Sinclair Ferguson, Eric Alexander, Phil Ryken and Ian Hamilton have been greatly influenced by the life and ministry of Rev. Still. I too have been greatly benefitting from listening to Still's sermons and reading his writings; and glad to see that Christian Focus has recently reprinted two of his more more well known works, Towards Spiritual Maturity: Overcoming Evil in the Christian Life and Work of the Pastor. (Both also available as eBooks) Work of the Pastor is a must read for every minister, and Toward Spiritual Maturity ought to be read by every Christian.
I have long wished that his sermon series would be made available online. Now it appears that several have been posted at Tapes from Scotland. Monergism has gathered all those available sermon audio into their respective expositional categories.
Genesis
Leviticus
Joshua
1 Samuel
2 Samuel
Psalm (1-24)
Daniel
Isaiah
Hosea
Zechariah
Luke
John
Acts (35-Part MP3 Series)
1 Corinthians
Colossians
Hebrews
Two Quotes to Ponder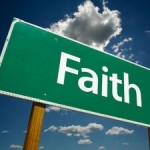 "Be careful of not making a Saviour of faith. There is a danger - and it cannot be too vigilantly guarded against - of substituting the work of the Spirit for the work of Christ; this mistake it is that leads so many of God's saints to look within, instead of without, themselves for the evidences of their calling and acceptance; and thus, too, so many are kept all their spiritual course walking in a state of bondage and fear, the great question never fully and fairly settled, or, in other words, never quite sure of their sonship. The work of Christ is a great and finished work; it is so glorious that it can admit of no comparison, so complete that it can allow of no addition, and so essential that it can give place to no substitution. Precious as is the work of the Holy Ghost in the heart, and essential as it is to the salvation of the soul, yet he who places it where the work of Jesus ought only to be, deranges the order of the covenant, closes up the legitimate source of evidence, and will assuredly bring distress and uncertainty into his soul. 'Righteousness, peace, and joy,' are the fruit of a full belief in the Lord Jesus Christ; and he who looks for them away from the cross, will meet with disappointment: but they are found in Jesus. He who looks away from himself, from his vileness, guiltiness, emptiness, and poverty, fully and believingly unto Jesus, shall know what the forgiveness of sin is, and shall experience the love of God shed abroad in his heart.
If, then, your faith is feeble and tried, be not cast down; faith does not save you. Though it be an instrument of salvation, and as such, is of vast importance, it is but the instrument; the finished work of Immanuel is the ground of your salvation, yea, it is your salvation itself. Then make not a Saviour of your faith; despise it not if it is feeble, exult not in it if it is strong, trample not on it if it is small, deify it not if it is great; such are the extremes to which every believer is exposed. If your faith is feeble and sharply tried, it is no evidence that you are not a believer; but the evidence of your acceptance in the Beloved, is to arise from Jesus alone; then let your constant motto be, 'looking unto Jesus'; looking to him just as you are; looking unto him when faith is feeble; looking unto him when faith is tried; looking unto him when faith is declining, yea, looking unto him when you fear you have no faith. Look up, tried and tempted soul! Jesus is the Author, the Sustainer, and he will become the Finisher of thy faith. All thou wantest is in him. One glimpse, dim though it be, of his cross, - one touch, trembling though it be, of his garment, - will lift thee from thy lowest depths, lighten thy heaviest burthen, gild thy darkest prospect, and when thou arrivest at Jordan's brink, will bear thee safely through its swellings, and land thee on the sunny and verdant shores of Canaan. Let this be your prayer, urged unceasingly at the throne of grace until it is answered - 'Lord, increase my faith'; and then, with holy Paul, you too shall be enabled with humble assurance to exclaim, 'I know in whom I have believed, and am persuaded that he is able to keep that which I have committed unto him against that day!'" - Octavius Winslow
"In order for [Jesus] to qualify as our Redeemer, it was not enough for Him simply to go to the cross and be crucified. If Jesus had only paid for our sins, He would have succeeded only in taking us back to square one. We would no longer be guilty, but we still would have absolutely no righteousness to bring before God."
We would be free of guilt before God, but we would have no righteousness. This is what Christ merited for us in his life.
"Our Redeemer needed not only to die, but also to live a life of perfect obedience. The righteousness that He manifested could then be transferred to all who put their trust in Him. Just as my sin is transferred to Him on the cross when I trust in Him, His righteousness is transferred to my account in the sight of God. So, when I stand before God on the judgment day, God is going to see Jesus and His righeousness, which will be my cover." - R. C. Sproul

Monday in Tucson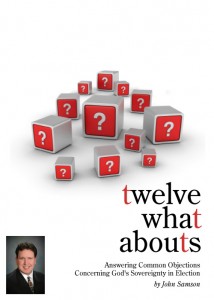 I am looking forward to spending most of today with a TV/film production crew in Tucson, Arizona.
Lord willing, I will be teaching for around 4 hours in total with the purpose of making a DVD seminar as a supplement to my new book "Twelve What Abouts."
Obviously our wish is that the final product could really be a blessing to people and help many to understand God's grace in election in a new and fresh way. I would really appreciate your prayers.
- JS
Why Chuck Smith and Calvary Chapel Produce So Many Calvinists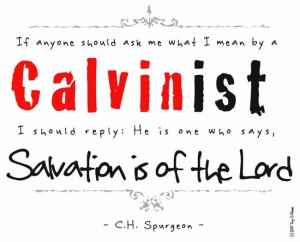 "There is no soul living who holds more firmly to the doctrines of grace than I do, and if any man asks me whether I am ashamed to be called a Calvinist, I answer - I wish to be called nothing but a Christian; but if you ask me, do I hold the doctrinal views which were held by John Calvin, I reply, I do in the main hold them, and rejoice to avow it." (C. H. Spurgeon, a Defense of Calvinism)
Why are so many Calvinists being produced in Calvary Chapel when Chuck Smith and Co. are openly against Calvinism?
Dr. James White of Alpha and Omega Ministries answers this question and more in this February 9, 2010 edition of The Dividing Line.
Seven Questions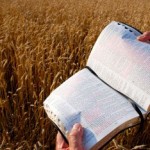 Romans 9: 1 I am speaking the truth in Christ—I am not lying; my conscience bears me witness in the Holy Spirit— 2 that I have great sorrow and unceasing anguish in my heart. 3 For I could wish that I myself were accursed and cut off from Christ for the sake of my brothers, my kinsmen according to the flesh. 4 They are Israelites, and to them belong the adoption, the glory, the covenants, the giving of the law, the worship, and the promises. 5 To them belong the patriarchs, and from their race, according to the flesh, is the Christ, who is God over all, blessed forever. Amen.
The Context of Romans 9
Two things are clearly evident. Firstly, Paul is a Jew and it grieves him tremendously that his fellow Jews (as a whole) failed to recognize Messiah when He came.
Secondly, the theme of God's righteousness is central to Paul (see Romans 1:16, 17; 3:21-27; 5:17-21; 8:4) and so he understands that God's very integrity is on the line if in fact there are all the many promises given to Israel, yet in the end, none of them are fulfilled.
"What is at stake ultimately in these chapters is not the fate of Israel; that is penultimate. Ultimately God's own trustworthiness is at stake. And if God's word of promise cannot be trusted to stand forever, then all our faith is vain." – Dr. John Piper
After the crescendo of revelation in Romans 8, Paul now attempts to deal with an objection that he knows would be mounted against all he has communicated so far, namely, "If it is impossible for the people of God to be separated from God's love (the point being made in the preceeding verses), why is it that most of the Jews now stand in just such a condition?"
Most of Israel did not embrace Jesus as Messiah. As such, there is no salvation for them. Paul desires this with a fervent passion (Romans 10:1 Brothers, my heart's desire and prayer to God for them is that they may be saved.) But it still needs to be explained why a nation who are His special chosen ones, with so many unique privileges (v. 4, 5), failed to recognize their long awaited Messiah.
How can this be possible? It seems outrageous that such a scenario could happen. Therefore, the Apostle Paul is doing what he knows must be done – defend the integrity of God and His promise.
That's why all the opening verses of Romans 9 which show God's special relationship with Israel and the unique privileges they enjoyed are merely a prelude to address this central issue in the sixth verse, namely how could it be possible that Israel failed to embrace Messiah. The logical question to be asked is "Did God's promises to Israel fail in any way?"
Paul wants to answer that question with a resounding "no!" and he wants to explain WHY this is the case and does so, starting with verse 6.
6 But it is not as though the word of God has failed. For not all who are descended from Israel belong to Israel,
God's word has not failed. Yet on what basis can Paul declare such a thing?
The answer is that when God made His promises to Israel, God defined Israel as not merely those of a certain physical descent, but a chosen group of people amongst that rank. This is the Israel to whom the promises were made. Therefore, understanding this, God's word to "Israel" has not failed in any way at all - all the true Israel will inherit the promise.
Lets read verse 6 again to make sure we grasp this:
6 But it is not as though the word of God has failed. For not all who are descended from Israel belong to Israel,
It has always been this way!
Having made this declaration, Paul then seeks to show that this is not some new doctrine he has come up with out of nowhere. This is not new in any way at all. In fact, this concept lies at the very heart of Israel's history and identity.
To prove this, he gives two Biblical examples. These are particularly striking in that Paul does not reference something obscure and unfamiliar in Israelite history but cites the very patriarchal fathers themselves. In other words, this concept can be traced all the way back to the time of Abraham, Isaac and Jacob, and to deny it, would be to run roughshod over Israel's very identity in the purposes of God.
Firstly, though both Ishmael and Isaac were the physical children of Abraham, only Isaac was chosen to be the heir of the promise:
7 and not all are children of Abraham because they are his offspring, but "Through Isaac shall your offspring be named." 8 This means that it is not the children of the flesh who are the children of God, but the children of the promise are counted as offspring. 9 For this is what the promise said: "About this time next year I will return, and Sarah shall have a son."
The second example given is Isaac's twin sons, Jacob and Esau. We could not be given a clearer illustration to demonstrate the fact that physical descent is not the basis for God's choice. Here we have two brothers who shared the same womb, and yet one was chosen and the other was not.
10 And not only so, but also when Rebekah had conceived children by one man, our forefather Isaac, 11 though they were not yet born and had done nothing either good or bad—in order that God's purpose of election might continue, not because of works but because of him who calls— 12 she was told, "The older will serve the younger." 13 As it is written, "Jacob I loved, but Esau I hated."
14 What shall we say then? Is there injustice on God's part? By no means! 15 For he says to Moses, "I will have mercy on whom I have mercy, and I will have compassion on whom I have compassion." 16 So then it depends not on human will or exertion, but on God, who has mercy.
For the sake of time, let me focus on verse 13 and its context and ask seven questions:

We all wear glasses
When outlining the central truths of the Reformation (the five solas and the doctrines of grace), I sometimes hear a response that some of the Reformers seemed downright mean in their rhetoric and even nasty to people. Its important to respond to this because this can be something of a roadblock to people, preventing them from even looking into the Scriptures on such vital matters.
I wrote the following as a response to someone articulating this issue earlier today:
Nothing is "shrugged off" or excused but we also must at least try to understand the historical times rather than simply looking back at them through anachronistic glasses (through a 21st century lens). That is not always easy to do, but to understand the people and events of history, we must also seek to understand the thinking that governed hearts and minds at the time.

We don't have heresy trials in our day for the simple reason that today's society does not view doctrinal heresy as a problem at all. Cults and false religion can exist without any fear of persecution. While I for one very much appreciate the freedom of religion in our day, the down side is the thinking that often goes with that, namely that it does not matter what a person believes, as long as they are "sincere." However, this concept was not in anyone's thinking in the 16th century. All society actually believed in heaven and hell and that individuals actually go to one of those two places, and that heresy was a terrible blight on society. People on both sides (Protestant and Roman Catholic) believed that heresy was a high crime against both God and the people, equivalent to treason. If we understand that, and also look at the facts rather than the hyped up inaccurate vitriol that is so often pervasive, while not in any way excusing the excesses, we can at least begin to have an understanding of the times in which these things occured and have some measure of sympathy. If we do not, then we will come to the false and sad conclusion that no one in the 16th century has anything worthwhile to teach us.
- JS
So true...
Ask your doctor if Calvinix is right for you.
John 10: 26-30 "...but you do not believe because you are not among my sheep. My sheep hear my voice, and I know them, and they follow me. I give them eternal life, and they will never perish, and no one will snatch them out of my hand. My Father, who has given them to me, is greater than all, and no one is able to snatch them out of the Father's hand. I and the Father are one."
"We are often told (I mean those of us who are commonly nicknamed by the title of Calvinists—and we are not very much ashamed of that; we think that Calvin, after all, knew more about the Gospel than almost any man who has ever lived, uninspired), we are often told that we limit the atonement of Christ, because we say that Christ has not made a satisfaction for all men, or all men would be saved. Now, our reply to this is, that, on the other hand, our opponents limit it: we do not.
The Arminians say, Christ died for all men. Ask them what they mean by it. Did Christ die so as to secure the salvation of all men? They say, "No, certainly not." We ask them the next question—Did Christ die so as to secure the salvation of any man in particular? They answer "No." They are obliged to admit this, if they are consistent. They say, "No; Christ has died that any man may be saved if"—and then follow certain conditions of salvation.
We say, then, we will go back to the old statement—Christ did not die so as beyond a doubt to secure the salvation of anybody, did He? You must say "No;" you are obliged to say so, for you believe that even after a man has been pardoned, he may yet fall from grace, and perish. Now, who is it that limits the death of Christ? Why, you. You say that Christ did not die so as to infallibly secure the salvation of anybody.
We beg your pardon, when you say we limit Christ's death; we say, "No, my dear sir, it is you that do it." We say Christ so died that He infallibly secured the salvation of a multitude that no man can number, who through Christ's death not only may be saved but are saved, must be saved, and cannot by any possibility run the hazard of being anything but saved. You are welcome to your atonement; you may keep it. We will never renounce ours for the sake of it.
Now, beloved, when you hear any one laughing or jeering at a limited atonement, you may tell him this. General atonement is like a great wide bridge with only half an arch; it does not go across the stream: it only professes to go half way; it does not secure the salvation of anybody. Now, I had rather put my foot upon a bridge as narrow as Hungerford, which went all the way across, than on a bridge that was as wide as the world, if it did not go all the way across the stream." - C. H. Spurgeon
Penal Substitution a Sixteenth-Century Innovation?
I recently heard again the point of view that, while a substitutionary atonement may have roots in the early church, an explicitly penal substitution was the brain child of the Reformers, who tweaked Anselm's Satisfaction Theory. I've encountered this theory before; and even if it did have some historical basis, it could not overturn the countless scriptures which teach that Jesus suffered the penalty of sin, that is, God's just wrath and punishment, on our behalf – but if that teaching is so biblical, wouldn't it seem strange that no one ever mentioned it until Calvin came along? Frankly, I think these theories must come from people who don't read the Church fathers very much or very carefully; but somehow, they still persist. As I discovered, they're even on Wikipedia:
"In scholarly literature it has been generally recognised for some time that the penal substitution theory was not taught in the Early Church. The ransom theory of atonement in conjunction with the moral influence view was nearly universally accepted in this early period."
Again:
"It is widely held that the early Church Fathers, including Athanasius and Augustine, taught that through Christ's vicarious suffering in humanity's place, he overcame and liberated humanity from sin, death, and the devil. Thus, while the idea of substitutionary atonement is present in nearly all atonement theories, some argue that the specific idea of satisfaction and penal substitution are later developments in the western Catholic Church and in Calvinism."
Although the Wikipedia article acknowledges that some scholars see penal substitution in Augustine, they cite J. S. Romanides to assert that the Eastern fathers never accepted any form of Penal Substitution:
"J. S. Romanides...argues that they, like the Eastern Orthodox Church of today, understood humankind as separating themselves from God and placing themselves under the power of sin and death. The work of Christ is viewed, he says, not as a satisfaction of God's wrath or the satisfaction of justice which God was bound to by necessity, but as the work of rescuing us from death and its power. He argues that the notion of penal substitution was never contemplated until Augustine, and was never accepted in any form in the East."
Is this really the case? I am by no means a patristics scholar, I merely dabble; but a little dabbling is enough to uncover affirmations of an explicitly penal substitution from many fathers, both from the East and West. Chrysostom and Eusebius, both from the East, taught penal substitution as clearly as Calvin or Luther. I've gathered a few quotes below.
Eusebius
"And the Lamb of God not only did this, but was chastised on our behalf, and suffered a penalty He did not owe, but which we owed because of the multitude of our sins; and so He became the cause of the forgiveness of our sins, because He received death for us, and transferred to Himself the scourging, the insults, and the dishonour, which were due to us, and drew down on Himself the apportioned curse, being made a curse for us. And what is that but the price of our souls? And so the oracle says in our person: "By his stripes we were healed," and "The Lord delivered him for our sins," with the result that uniting Himself to us and us to Himself, and appropriating our sufferings, He can say, "I said, Lord, have mercy on me, heal my soul, for I have sinned against thee." - Eusebius of Caesarea, Demonstratio Evangelica, X.1
Continue reading "Penal Substitution a Sixteenth-Century Innovation?" »
A Preaching/Teaching Pastor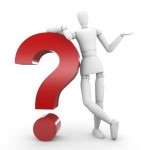 Question: Is it really a Scriptural practice for churches to have just one guy up front preaching to the congregation week after week?
Thanks for your question. So much needs to be said in order to give an adequate answer. In fact, I would say that an entire book would be needed to do the subject justice. That is because before addressing your specific question, much foundational background material needs to be covered. We would first need to talk about Biblical Eldership, its role and function in the Body of Christ, as well as Elder qualifications. However, let me at least make a brief attempt to answer your question. Two points quickly:
(1) I believe the New Testament teaches male Eldership. This is in no way meant to discount the ministry of women. Women have a huge and vital role to play in the ministry of the Church. That needs to be emphasized and underscored many times over.
Women are uniquely gifted and are totally equal to men in worth, value and dignity. When I speak of any kind of restriction, I speak only of Eldership itself and its governmental role in the Church. God has every right to organize the Church as He sees fit and from my studies of Scripture, it seems clear that He has given the task of ruling in the Church to men (1 Timothy 2:12,13). (For more on this topic, I highly recommend Dr. Wayne Grudem's book "Evangelical Feminism and Biblical Truth" which goes into this subject in great detail and provides answers to more than 100 disputed questions).
(2) I believe Eldership is plural. As I read the New Testament, I dont see any local Church with merely one man fulfilling the task of eldership. There is always a plurality of elders.
That said, I am well aware of the fact that when a new Church is starting, there may not yet be more than one person who is qualified to lead as an Elder. God is very gracious of course, and I believe He understands the need to be patient in this case. More than that, He actually commands us (through His Apostle) to be patient in such circumstances. The Scripture says "lay hands suddenly on no man" (1 Timothy 5:22) "lest you share in his sins," which is written in the context of ordaining a young convert to leadership in the church. There are obvious temptations of pride for anyone in a leadership position and this is certainly the case when a new Christian is given a position of authority. Paul warns us against this.
More here. - JS
Peter and the Keys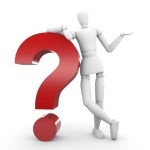 Question: The Roman Catholic Church claims that the Apostle Peter was the first Pope. Much is made of the passage in Matthew 16 regarding Jesus giving Peter the keys of the kingdom. Do you have anything that would help me rightly understand this Matthew 16 passage?
Thank you for your question. It is a very important one. You are right to say that Roman Catholics make much of this passage claiming that it teaches Rome's position on the Papacy in clear terms. In my opinion, the best treatment of the passage in question is found in Dr. James White's book "the Roman Catholic Controversy." The entire book is immensely helpful, and while written back in 1996, is just as relevant to the situation in our day. Roman Catholics, for all their claims, actually do not have history on their side in this debate. This article addresses this in summary form. However, regarding the Matthew 16 passage, rather than summarizing Dr. White's words, let me quote directly from the book, from Chapter 8 "The Claims of the Papacy", pages 115-118:
Few would argue that the foundational passage on which the entire Roman Catholic claim for the Papacy rests is found in Matthew 16:13-20, verses 18-19 in particular. We are told that their plain meaning supports the concept. It should be noted that Rome has infallibly interpreted these verses in the words of Vatican I. It is one of the few passages of Scripture that have in fact been infallibly interpreted by the Roman Catholic Church (John 21:25-27 being another). Let's look at Matthew's record.
He said to them, "But who do you say that I am?" Simon Peter answered, "You are the Christ, the Son of the living God." And Jesus said to him, "Blessed are you, Simon Barjona, because flesh and blood did not reveal this to you, but My Father who is in heaven. I also say to you that you are Peter, and upon this rock I will build My church; and the gates of Hades will not overpower it. I will give you the keys of the kingdom of heaven; and whatever you bind on earth shall have been bound in heaven, and whatever you loose on earth shall have been loosed in heaven."

No one will deny that this is a singularly important passage. Here the Lord Jesus leads His disciples to a confession of faith in himself; the Father from heaven reveals the true nature of His Son, Jesus Christ.
Yet we find these verses being used to support a concept seen nowhere else in Scripture. We are asked to believe that not only is the impetuous and frail Peter made the very foundation of the Church itself, but that this foundational position creates an office of Pope, and that this office involves successors who will sit in the seat of bishop in the city of Rome, 1,500 miles distant.

The Will is Not Free But In Bondage
"It is false that the will, left to itself, can do good as well as evil, for it is not free, but in bondage." - Martin Luther
Likewise it is false that the will, left to itself (apart from grace), can choose to come to Christ (John 6:65), for it is not free, but in bondage ... for "the devil has blinded the minds of the unbelievers, to keep them from seeing the light of the gospel of the glory of Christ, who is the image of God" (2 Cor 4:4) ... and has "taken them captive to do his will."(2 Tim 2:26) ... and intrinsically "the natural person does not accept the things of the Spirit of God, for they are folly to him, and he is not able to understand them because they are spiritually discerned.(1 Cor 2:14) because the mind set on the flesh is hostile toward God; for it does not subject itself to the law of God, for it is not even able to do so. (Rom 8:7) So there is "no one understands; no one seeks for God.... no not one. ( Rom 3:11) "So then salvation "depends not on human will or exertion, but on God, who has mercy." (Rom 9:16)
John Calvin's Letter to Cardinal Sadoleto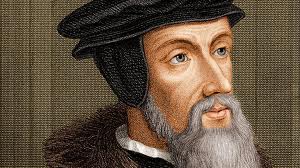 On September 1, 1539, John Calvin countered the Roman Catholic apologetics of his day with his letter to Cardinal Sadoleto. Concerning the doctrine of justification by faith alone Calvin writes:
You, in the first place, touch upon justification by faith, the first and keenest subject of controversy between us. Is this a knotty and useless question? Wherever the knowledge of it is taken away, the glory of Christ is extinguished, religion abolished, the Church destroyed, and the hope of salvation utterly overthrown. That doctrine, then, though of the highest moment, we maintain that you have nefariously effaced from the memory of men. Our books are filled with convincing proofs of this fact, and the gross ignorance of this doctrine, which even still continues in all your churches, declares that our complaint is by no means ill founded. But you very maliciously stir up prejudice against us, alleging that, by attributing every thing to faith, we leave no room for works.

I will not now enter upon a full discussion, which would require a large volume; but if you would look into the Catechism which I myself drew up for the Genevans, when I held the office of Pastor among them, three words would silence you. Here, however, I will briefly explain to you how we speak on this subject.

First, We bid a man begin by examining himself, and this not in a superficial and perfunctory manner, but to sift his conscience before the tribunal of God, and when sufficiently convinced of his iniquity, to reflect on the strictness of the sentence pronounced upon all sinners. Thus confounded and amazed at his misery, he is prostrated and humbled before God; and, casting away all self-confidence, groans as if given up to final perdition. Then we show that the only haven of safety is in the mercy of God, as manifested in Christ, in whom every part of our salvation is complete. As all mankind are, in the sight of God, lost sinners, we hold that Christ is their only righteousness, since, by his obedience, he has wiped off our transgressions; by his sacrifice, appeased the divine anger; by his blood, washed away our stains; by his cross, borne our curse; and by his death, made satisfaction for us. We maintain that in this way man is reconciled in Christ to God the Father, by no merit of his own, by no value of works, but by gratuitous mercy. When we embrace Christ by faith, and come, as it were, into communion with him, this we term, after the manner of Scripture, the righteousness of faith.


Continue reading "John Calvin's Letter to Cardinal Sadoleto" »
A Manifestation of His Glory
"God's electing a certain definite number is a manifestation of His glory. It shows the glory of His divine sovereignty. God is declaring His absolute sovereignty over His creation. He is showing us just how far that sovereignty extends. In purposely choosing some and passing on others, He shows that His majesty and power are unparalleled. Those who do not see glory and dominion in election simply do not understand God. They are not aware of His greatness, and do not understand grace. Grace is defined in election. God chose His people to happiness and glory long before they were born. He chose them out of the mass of fallen mankind. He loved them before they knew Him. He chose them when they did not deserve to be chosen. That is grace! The doctrine of election shows that if those who received God's grace had earnestly sought it, it was God's grace that caused them to seek it. It shows that even their faith itself is the gift of God, and their persevering in a way of holiness unto glory is also the fruit of electing love. Believer's love of God is the fruit of and because of God's love to them. The giving of Christ, the preaching of the gospel, and the appointing of ordinances are all fruits of the grace of election. All the grace that is shown to mankind, either in this world or in the world to come, is comprised of the electing love of God."
- Jonathan Edwards, The Works of Jonathan Edwards, volume 2, page 936: Sermon 13 in occasional sermons on 1 Peter 2