A Sample Chapter on Justification


In Dr. R. C. Sproul's latest book "Are We Together? A Protestant Analyzes Roman Catholicism" he outlines six core doctrines in which Roman Catholicism is at odds with the clear teaching of the Bible; namely her view of Scripture, justification, the Church, the sacraments, the Papacy and the role of Mary. He also describes how Protestants should relate to Roman Catholics without minimizing the vital differences. The book is a clarion call to evangelicals to stand firm for the gospel, the precious good news of salvation by grace alone, through faith alone, in Christ alone, all to the glory of God alone.
I encourage you to read the foreword (by Dr. Michael Horton) as well as the introduction and sample chapter on justification:
The book is available at a 25% discount from monergismbooks.com at this link.
The Doctrines of Grace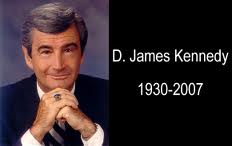 Dr. D. James Kennedy, was an American pastor, evangelist, and Christian broadcaster. He founded the Coral Ridge Presbyterian Church in Fort Lauderdale, Florida, where he was senior pastor from 1960 until his death in 2007. Kennedy also founded Evangelism Explosion International, Coral Ridge Ministries, the Westminster Academy in Ft. Lauderdale, the Knox Theological Seminary, and the Center for Reclaiming America for Christ.
Here's a lengthy quote of his from an article "Turning the World Right Side Up" in Tabletalk magazine:
The doctrines of grace are sometimes called "the five points of Calvinism," and these five points are called the doctrines of grace for this reason: to whatever extent you deviate from one of them, you deviate from grace. But what help are these five points to the evangelist? Why should salvation be by grace alone? In order that it may be of God. Salvation is of God, from alpha to omega, from infinity past to infinity future, beginning and end — it is all of God and for His glory.

This is what the doctrine of total depravity, for example, protects. It means not that man is as bad as he could be, but that every aspect of man's being has been corrupted and tainted with sin. His mind, his understanding, his heart and affections, his will and volition are all corrupted. From the top of his head to the soles of his feet he is one huge sore and corrupt. Therefore, he is incapable of doing anything good in the sight of God, or even understanding. Not only does he have total sin, he also has total inability to understand or deal with spiritual things: "But the natural man (the unsaved man) receiveth not the things of the Spirit of God: for they are foolishness unto him: neither can he know them because they are spiritually discerned" (1 Cor. 2:14 KJV). Jesus taught us that the unregenerate man, the natural man, as he is called before conversion, has eyes and sees not spiritual things; he has ears and hears not; his mind is darkened and veiled; his heart is a stone and is at enmity with God.

Therefore, since the will always does what the mind and the heart tell it to do, it will always reject Christ, because basically the unsaved man hates God. He is hostile to God. He will never admit that, but that is the truth. Total depravity and inability describes man's condition — there is nothing he can do to gain his salvation.

This was the orthodoxy of the church back from the very beginning, exemplified when Augustine labored and fought with Pelagius. The question was: Is natural man born dead in sin? Is he born alive and well, or is he merely sick? If he is dead, he needs God to resurrect him. If he is merely sick, then all he needs is a physician with whom he can cooperate. In that case, Jesus and he will do the saving. Glory be to them both. Always man is trying to gain some part of his salvation. If he is well, all he needs is a little instruction, and he will stay in the way everlasting and will never fall into sin.

Contrarily, the church from the very beginning taught what is now called Augustinianism, namely that man is dead in sins and, therefore, needs Christ to resurrect him. "You hath he quickened who was made alive, which were dead in trespasses and sins" (Eph. 2:1 KJV). How many people today seem to think that unsaved man has some ability to cooperate in his salvation? It is as if Jesus said to Lazarus: "Lazarus, if you will just come out of that tomb, I will make you alive." And so Lazarus got up and walked out of the tomb as a dead man, and then Jesus made him alive. If you believe that, you will believe a lot of popular Arminian preaching of our time.

But Jesus spoke the word. He said, "Lazarus, come forth." And that word, combined with the work of the Holy Spirit, made him alive. His mind began to function, his heart began to beat, the blood began to course through his body. His ears began to function, he heard reverberations, and he said to himself: "It is the voice of my Beloved. I will arise and go unto Him." As the Westminster Confession of Faith teaches: We are made willing by His grace and quickened so that we can come to understand and respond to the Gospel (chap. 10, sect. 1).

God chooses us, not because of some foreseen faith or repentance or merit or goodness or anything in ourselves. Paul says, "For ye see your calling, brethren … how that not many mighty, not many noble are called" (1 Cor. 1:26 KJV). Not many of the great and wise men of this world are called. But who is it God has called? God has chosen the foolish things of the world and the weak things of the world and the base things of the world. I am looking at them and so are you, in order that no one may glory in His presence. So if election is conditional upon some foreseen faith or goodness in us, then grace to that degree is corrupted and destroyed.

Particular redemption, which means that Christ didn't just pay a penalty and a payment for an indiscriminate mass of people — but that He purchased the salvation of His elect — doesn't simply make salvation possible. He makes it certain because the debt of sin was paid. Thus the burden of successful evangelism is not our own. Evangelism is founded upon the pure grace of God.

Perhaps the greatest preacher of all time, Charles Spurgeon, a great Baptist in London more than a hundred years ago, when he moved into the great Metropolitan Tabernacle, preached a week-long series of dedicatory messages. And what were they on? They were on the doctrines of grace. I hated to be outdone, so when we moved into our new building I preached for six months on the doctrines of grace found in the Word of God.

This should be taken as an illustration of the commitment to evangelism found in the Reformed tradition. It is a great thing to be able to preach the Gospel of Jesus Christ, to tell people the wonder of His love that took Him to Calvary, to describe the agony of His sufferings as He died in our place as our substitute and purchased for us eternal life. These are marvelous truths. But I want to tell you this: Just preaching it will not change the world. We must not only preach the truths of the Gospel of Jesus Christ, we must equip Christians to follow the truths of the Gospel of Jesus Christ.
No Compromise, Ever: Episode 1
Pastor Mike Abendroth interviews Dr. James White, Dr. Carl Trueman and Phil Johnson, asking them to respond to the events surrounding Elephant Room 2 and the T. D. Jakes controversy.
Handling Objections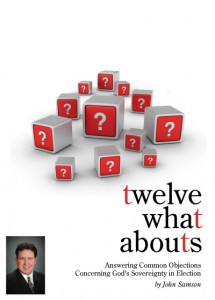 Back in June I was interviewed by Pastor Kevin Boling about my new book "Twelve What Abouts" on the "Knowing the Truth" Radio broadcast. The radio station covers all of South Carolina and parts of the adjacent states.
There seems to have been a great deal of interest in the broadcast, with more than 700 mp3 downloads, and so I was invited back to do a second interview about the book today. We were able to talk about a number of the "what abouts." Here are the links to the two programs:
First Interview (MP3)
Today's Interview (MP3)
London Olympics - Two Short Stories
Two short stories from the Olympics you should know - from my friend Justin, who flew from the USA to London to share the gospel of Christ. - JS
Not just badness but blindness...
"We need to make plain that total depravity is not just badness, but blindness to beauty and deadness to joy; and unconditional election means that the completeness of our joy in Jesus was planned for us before we ever existed; and that limited atonement is the assurance that indestructible joy in God is infallibly secured for us by the blood of the covenant; and irresistible grace is the commitment and power of God's love to make sure we don't hold on to suicidal pleasures, and to set us free by the sovereign power of superior delights; and that the perseverance of the saints is the almighty work of God to keep us, through all affliction and suffering, for an inheritance of pleasures at God's right hand forever."
- John Piper, The Legacy of Sovereign Joy: God's Triumphant Grace in the Lives of Augustine, Luther, and Calvin, p. 73.

What stirs the world's opposition...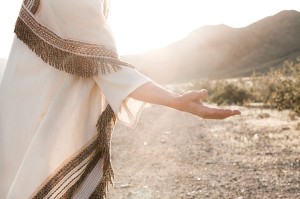 "Jesus was not revolutionary because he said we should love God and each other. Moses said that first. So did Buddha, Confucius, and countless other religious leaders we've never heard of. Madonna, Oprah, Dr. Phil, the Dali Lama, and probably a lot of Christian leaders will tell us that the point of religion is to get us to love each other. "God loves you" doesn't stir the world's opposition. However, start talking about God's absolute authority, holiness, Christ's substitutionary atonement, justification by faith apart from works, the necessity of new birth, repentance, baptism, Communion, and the future judgment, and the mood in the room changes considerably."
~ Michael Horton