« Meditating on God's Mercy Toward Us | Main | Semi-Pelagianism and Faith as the Instrument of Existential-Mystical Union with Christ (5-Part Series) by R. Scott Clark »
Preaching when unbelievers are present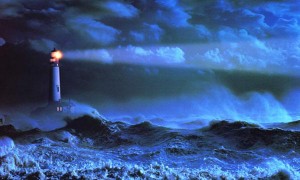 When it comes to how we preach when unbelievers are present to hear us (which I assume is any time we preach), there is a big difference between the approach of Ken Ham (of Answers in Genesis) and that of well known pastor, Andy Stanley (son of Charles Stanley). For the record, I am 100% with Ken Ham on this. - JS
Ken Ham:
Last week as I was giving a presentation I said, 'In 2 Corinthians 11:3, Paul said....". Then I stopped myself and said I wanted to reword this because of shocking trend I see in the church. I see more and more people looking on the Bible as just the word of humans--but it is not! As Paul says in 1 Thessalonians 2:13 "...you welcomed it not as the word of men, but as it is in truth, the word of God, which also effectively works in you who believe."

So I reworded my statement to make the point this way--"God, through Paul in 2 Corinthians 11:3 instructed us that..."

I had a few people comment to me about this because they are also noticing that increasing numbers of Christian academics/church leaders treat the Bible as if it is just the fallible words of men the somehow contain some 'truth' about God!

When I read this Christian Post article I've linked to, this reinforced for me that this is a problem in the church. I always warn that news articles don't always give accurate accounts--though the Christian Post in the past has given quite accurate accounts of interviews with me etc.

We are waiting on the videos to become available so we can watch this particularly presentation by Andy Stanley for ourselves. But the way it is written here makes me very concerned indeed.

I am reminded of God's Word in Luke 16:31--"But he said to him, "If they do not hear Moses and the prophets, neither will they be persuaded though one rise from the dead.' "

And God's Word in Luke 24:27 concerning Jesus: "And beginning at Moses and all the Prophets, He expounded to them in all the Scriptures the things concerning Himself."

We also need to remember : "So then faith comes by hearing, and hearing by the word of God." (Romans 10:17)

And also: "For the word of God is living and powerful, and sharper than any two-edged sword, piercing even to the division of soul and spirit, and of joints and marrow, and is a discerner of the thoughts and intents of the heart." (Hebrews 4:12)

I do give a talk that a Christian cannot give up our starting point of God's Word when witnessing to non-Christians. There are only two starting points--God's Word or Man's Word. (Light or Darkness; For or Against Christ). There is no neutral position. When one gives up God's Word as the starting point, then one has already lost the argument.

And we also need to remember that the ONLY INFALLIBLE RELIABLE WITNESS WE CAN TRUST IS GOD! And yes--He was a witness to the creation of Adam and Eve!

It is because increasing generations do not believe the history in Genesis concerning a literal Adam and Eve and a literal Fall that they do not understand what sin is, that they are sinners (as we are all descendants of Adam) and that is why God's Son stepped into history to become our relative to pay the penalty for our sin. The gospel message comes from God's Word and is rooted in the history concerning a literal first Adam and a literal "last Adam."
Here's the newspaper account of Andy Stanley's message to pastors where he outlines his approach.