« Semi-Pelagianism and Faith as the Instrument of Existential-Mystical Union with Christ (5-Part Series) by R. Scott Clark | Main | Law & Gospel »
The Newly Published Nestle Aland 28th Edition Greek New Testament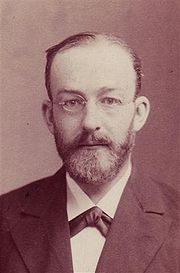 Eberhard Nestle
From wikipedia: The first edition published by Eberhard Nestle in 1898 combined the readings of the editions of Tischendorf, Westcott and Hort and Weymouth, placing the majority reading of these in the text and the third reading in the apparatus. In 1901, he replaced the Weymouth New Testament with Bernhard Weiss's text. In later editions, Nestle began noting the attestation of certain important manuscripts in his apparatus.
Eberhard's son Erwin Nestle took over after his father's death and issued the 13th edition in 1927. This edition introduced a separate critical apparatus and began to abandon the majority reading principle.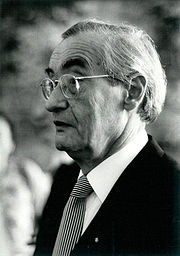 Kurt Aland
Kurt Aland became the associate editor of the 21st edition in 1952. At Erwin Nestle's request, he reviewed and expanded the critical apparatus, adding many more manuscripts. This eventually led to the 25th edition of 1963. The great manuscript discoveries of the 20th century had also made a revision of the text necessary and, with Nestle's permission, Aland set out to revise the text of Novum Testamentum Graece. Aland submitted his work on NA to the editorial committee of the United Bible Societies Greek New Testament (of which he was also a member) and it became the basic text of their third edition (UBS3) in 1975, four years before it was published as the 26th edition of Nestle-Aland.
The NA27 edition was published in 1993, and now Dr. James White explains why the newly published edition of the Greek New Testament (the Nestle Aland 28th Edition) is a VERY good thing: