The Ring of the Fisherman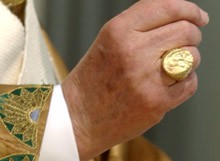 Today, (February 28, 2013) is a significant day for Roman Catholics worldwide as the current Pope steps aside, the first time a Pope has done so in almost 600 years. A number of symbolic ceremonies will mark the occasion including the breaking of the Papal ring, called the Ring of the Fisherman, also known as the Piscatory Ring, Annulus Piscatoris (in Latin) and the Anello Piscatorio (in Italian). This is an official part of the regalia worn by the Pope, head of the Roman Catholic Church. As I am sure we are all aware, Rome claims that the Pope is the successor of the Apostle Peter, who by trade was a fisherman. The design of the ring features a bas-relief of Peter fishing from a boat. The Fisherman's Ring was used until 1842 to seal official documents signed by the Pope.
Wikipedia says, "A new ring is cast in gold for each Pope. Around the relief image is the reigning Pope's Latin name in raised lettering. During the ceremony of a Papal coronation or Papal inauguration, the Dean of the College of Cardinals slips the ring on the third finger of the new Pope's right hand. Upon a papal death, the ring is ceremonially broken in the presence of other Cardinals by the Camerlengo, in order to prevent the sealing of backdated, forged documents during the interregnum, or sede vacante. This custom is also planned to be followed after the resignation of Pope Benedict XVI."
With today's events in mind, what follows is a question and answer repost of a blog article here regarding the question of Peter and the keys: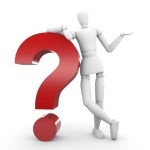 Question: The Roman Catholic Church claims that the Apostle Peter was the first Pope. Much is made of Jesus giving Peter the keys of the kingdom. Do you have anything that would help me rightly understand this Matthew 16 passage?
Thank you for your question. It is a very important one. You are right to say that Roman Catholics make much of this passage claiming that it teaches Rome's position on the Papacy in clear terms. In my opinion, the best treatment of the passage in question is found in Dr. James White's book "The Roman Catholic Controversy." The entire book is immensely helpful, and while written back in 1996, is just as relevant to the situation in our day. Roman Catholics, for all their claims, actually do not have history on their side in this debate. This article addresses this in summary form. However, regarding the Matthew 16 passage, rather than summarizing Dr. White's words, let me quote directly from the book, from Chapter 8 "The Claims of the Papacy", pages 115-118:
Few would argue that the foundational passage on which the entire Roman Catholic claim for the Papacy rests is found in Matthew 16:13-20, verses 18-19 in particular. We are told that their plain meaning supports the concept. It should be noted that Rome has infallibly interpreted these verses in the words of Vatican I. It is one of the few passages of Scripture that have in fact been infallibly interpreted by the Roman Catholic Church (John 21:25-27 being another). Let's look at Matthew's record.
He said to them, "But who do you say that I am?" Simon Peter answered, "You are the Christ, the Son of the living God." And Jesus said to him, "Blessed are you, Simon Barjona, because flesh and blood did not reveal this to you, but My Father who is in heaven. I also say to you that you are Peter, and upon this rock I will build My church; and the gates of Hades will not overpower it. I will give you the keys of the kingdom of heaven; and whatever you bind on earth shall have been bound in heaven, and whatever you loose on earth shall have been loosed in heaven."
No one will deny that this is a singularly important passage. Here the Lord Jesus leads His disciples to a confession of faith in himself; the Father from heaven reveals the true nature of His Son, Jesus Christ.
Yet we find these verses being used to support a concept seen nowhere else in Scripture. We are asked to believe that not only is the impetuous and frail Peter made the very foundation of the Church itself, but that this foundational position creates an office of Pope, and that this office involves successors who will sit in the seat of bishop in the city of Rome, 1,500 miles distant.

A Message for Discouraged Ministers
Dr. Ligon Duncan writes about this message by Dr. John Piper:
Discouraged ministers and Christians, here is a sermon you need to hear. "The Sadness and Beauty of Paul's Final Words" by John Piper, preached at Southern Baptist Theological Seminary in Louisville, KY. Piper gives seven riveting, biblical, pastorally comforting and encouraging truths about Christian ministry. And if you have ever been let down or betrayed by Christians, and have been tempted to leave Christ because you've been left or bruised or abused by Christians -- Christians in your congregation, even close Christian friends -- then Piper has some words that may just give you the hope you need."
The Sufficiency of Grace Defended
Yesterday, on a Radio Free Geneva broadcast, James White responded to Michael Brown's Monday edition of The Line of Fire where he played audience clips and had callers on the subject of predestination and election. Dr. White sought to focus in upon the same issues as the Protestant Reformation, spelling out not merely the necessity of grace, but its total sufficiency. Here's the program.

Exile to New Creation in John's Gospel (Part 2)
In the first entry of this series we looked at the theme of a return from exile that is present as a theological backdrop to the Gospel of John. With the second entry we will look at those who are part of the exilic return to the New Creation.
The Lord Jesus is described as the "Light" who has come into the world and the darkness has not overcome the light. Consequently, those who follow Jesus are those who do not walk in darkness, but have the light of life (John 8:12). Meaning, those who are disciples of Jesus, or those who follow him, have been liberated from the realm of darkness, sin, and death and no longer comport themselves as such. Instead, they have the light, which is life. The Greek construction is an genitive of apposition. This means that the second word identifies the first. It could be equated to drawing an equal sign between the two words. The light of which Jesus speaks is life. This, however, leads to a key question approached in John. Who participates in this exilic return?
It would seem to be a simple answer to the question if one looks at John 20:31. Those who believe in the name of Jesus are those who have life and are those who participate in the exilic return. Obviously, this is a true statement. The deeper question relates to who are those who believe.
The exilic return is not a specifically isolated to Jewish people. It is to all those who are believing. Those who are believing include believing Jews, but also believing Gentiles. The light came into the world and came to his own (that is Israel), but his own did not receive him. Later in the gospel "his own" becomes redefined as disciples who are with Jesus in the Upper Room and then those who would believe their message (see John 13-17). Furthermore, those who do receive Jesus are given a particular title; "children."
Who are these believing "children"? Contrary to those who advocate that any person without distinction is a "child of God," the title is reserved for those who believe in Christ and it is something that is granted versus something that is simply innate.
According to John, the children (of God) are those who have been born of God. This is what accounts for the reception of Christ. This is what accounts for believing in Christ. This is something that is all grace. It is all within the good and sovereign prerogative of God. The emphasis is obscured a bit in the English, but John 1:13 would read something like this: "who, not from blood and not from the will of the flesh and not from the will of man, but from God have been born." The emphasis is upon what God has done versus the instigation or machination of man.
The emphasis is on what God does. It is not from our own will or power. It is not simply by conventional birth that you become a child of God. It is because God has granted this to you. It is a passive verb meaning that those whom this is referring to were not doing the action, but the action is done to them. Just as a baby doesn't bring themselves into the world by their own will or under their own power, they are passive. So we are not born of God by our own power. It is God who grants it and those whom he grants are those who believe and those who believe are given the right to become the children of God. This is truly the evidence of the grace of God. We are the children of God and we are the people of God and those who believe have been given life (birth) and will have life (eternal).
This birth comes about by the sovereign agency of the Spirit of God. One cannot see the kingdom of God "unless one is born from above" (John 3:3). This birth is not orchestrated by the efforts of man, but by the Spirit who is likened to the wind. One can see the effects of the wind, but one does not control where the wind blows.
If this birth from above is according to the sovereign work of God, who are those who receive this birth? In the "Bread of Life" discourse, Jesus says that those who come to him will never hunger or thirst (6:35). This is another way of saying that those who come to Jesus will have eternal life. Those who come to Jesus are those who have been given to him by the Father (6:37). Furthermore, those who come to Jesus are those whom the Father draws. Without the drawing of the Father individuals are unable to come to the Christ and thus have eternal life. These people have been given to the Son by the Father in order that the Son would give to them eternal life (17:2).
In other words, those who participate in this exilic return are those who have been given to the Son by the Father. Those who are given to the Son by the Father will most certainly come to faith in Jesus Christ because the work of the Holy Spirit ensures they will. The Spirit causes the new birth in those who have been given the Son by the Father. Thus, they come to faith and have eternal life. Those who believe that Jesus is the Christ have been born of God (1 John 5:1). The ones who believe are granted the right to become the children of God. It is the children of God who are part of this exilic return.
In the third installment of the series we will turn our attention to the substance of the exilic return; namely the death and resurrection of the Lord Jesus Christ.
Precious one...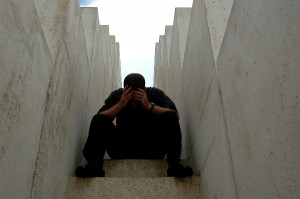 Have you ever been deeply hurt, totally ignored by somone you thought was a friend; or worse, even betrayed by them? Just remember, not only does God come very close at such times, but He is also preparing you to help others.
Think about it - who is the best person to help an alcoholic? A former alcoholic, right? Who is the best person to help a widow in their grief? Someone who has read a few books, or someone who has been through the incredible trauma of watching someone they love, slowly ebb away? We all know the answer.
Pour out your heart to the Lord. Let Him come near. Let Him touch you and heal your obvious wounds. Open your heart to the One who works all things, yes, even this, for your good. Allow His word to be your comfort, your strength, your sure guide in the midst of the storm. Let His word be the foundation under your feet when nothing else makes sense. Read the Psalms. See how men of God poured out their soul to the One who cannot be fully fathomed by human minds. And yet, each found Him to be the rock - the sure thing - perhaps the only sure thing in their lives. They found Him to be a shield, a fortress, a strong tower of hope. May I encourage you to do the same? As you do, you will know the Author of the word in a dimension unknown to you before. You will know how great a comfort God is; that is is ever faithful and true. Then see what doors He opens up for you to help other hurting people around you.
Precious child of God - just remember, God is a loving Father. I know you know that already. You have heard it thousands of times before, but right now, I believe as the hours slowly drag into days, and those long days roll into weeks, it will not be long before you will know this truth far more deeply than you do right now. He will get you through this.. you really will come out the other side... and when you do, He will have people cross your path who will want to know what got you through the darkest night of the soul. Its called Christian ministry.
Luke 22:31 "Simon, Simon, behold, Satan demanded to have you, that he might sift you like wheat, 32 but I have prayed for you that your faith may not fail. And when you have turned again, strengthen your brothers."
2 Corinthians 1:3 Blessed be the God and Father of our Lord Jesus Christ, the Father of mercies and God of all comfort, 4 who comforts us in all our affliction, so that we may be able to comfort those who are in any affliction, with the comfort with which we ourselves are comforted by God.
- JS
Irresistible Grace (2 Quotes)
The doctrine of "irresistible grace" is easily understood. It is simply the belief that when God chooses to move in the lives of His elect and bring them from spiritual death to spiritual life, no power in heaven or on earth can stop Him from so doing. It is really nothing more than saying that it is God who regenerates sinners, and that freely. The doctrine has nothing to do with the fact that sinners "resist" the common grace of God and the Holy Spirit (they do) or that Christians do not live perfectly in the light of God's grace. It is simply the confession that when God chooses to raise His people to spiritual life, He does so without the fulfillment of any conditions on the part of the sinner. Just as Christ had the power and authority to raise Lazarus to life without obtaining his "permission" to do so, He is able to raise His elect to spiritual life with just as certain a result.
Objections to irresistible grace are, by and large, actually objections to the previously established truths of the doctrines of grace. Obviously, if God is sovereign and freely and unconditionally elects a people unto salvation, and if man is dead in sin and enslaved to its power, God must be able to free those elect people in time and bring them to faith in Jesus Christ, and that by a grace that does not falter or depend upon human cooperation. Those who disbelieve God's right to kingship over His creation or the deadness of man in sin and put forward the tradition of man's autonomous will can hardly confess that God's grace actually saves without the freewill cooperation of man. From their perspective, the autonomous act of human faith must determine God's actions. That act of faith becomes the "foreseen" act that controls God's very decree of predestination, and, of course, that act of faith becomes the "trigger" that results in one being born again.
Neither side in the debate will deny that God is the one who raises men to spiritual life. The question is: Does He do so because men fulfill certain conditions, or does He do so freely, at His own time, and in the lives of those He chooses to bring into relationship with Himself through Jesus Christ? This question is normally framed in the context of the relationship of faith and regeneration. Do we believe to become born again, or must we first be born again before we can exercise true, saving faith? Can the natural man do what is pleasing to God? Can the dead choose to allow themselves to be raised to life? This is the issue at hand. - Dr. James White, Debating Calvinism
Does the Bible Teach Prevenient Grace?
As the name suggests, prevenient grace is grace that "comes before" something. It is normally defined as a work that God does for everybody. He gives all people enough grace to respond to Jesus. That is, it is enough grace to make it possible for people to choose Christ. Those who cooperate with and assent to this grace are "elect." Those who refuse to cooperate with this grace are lost. The strength of this view is that it recognizes that fallen man's spiritual condition is severe enough that it requires God's grace to save him. The weakness of the position may be seen in two ways. If this prevenient grace is merely external to man, then it fails in the same manner that the medicine and the life preserver analogies fail. What good is prevenient grace if offered outwardly to spiritually dead creatures?
On the other hand, if prevenient grace refers to something that God does within the heart of fallen man, then we must ask why it is not always effectual. Why is it that some fallen creatures choose to cooperate with prevenient grace and others choose not to? Doesn't everyone get the same amount?
Think of it this way, in personal terms. If you are a Christian you are surely aware of other people who are not Christians. Why is it that you have chosen Christ and they have not? Why did you say yes to prevenient grace while they said no? Was it because you were more righteous than they were? If so, then indeed you have something in which to boast. Was that greater righteousness something you achieved on your own or was it the gift of God? If it was something you achieved, then at the bottom line your salvation depends on your own righteousness. If the righteousness was a gift, then why didn't God give the same gift to everybody?
Perhaps it wasn't because you were more righteous. Perhaps it was because you are more intelligent. Why are you more intelligent? Because you study more (which really means you are more righteous)? Or are you more intelligent because God gave you a gift of intelligence he withheld from others?
To be sure, most Christians who hold to the prevenient grace view would shrink from such answers. They see the implied arrogance in them. Rather they are more likely to say, "No, I chose Christ because I recognized my desperate need for him." That certainly sounds more humble. But I must press the question. Why did you recognize your desperate need for Christ while your neighbor didn't? Was it because you were more righteous than your neighbor, or more intelligent?
The question for advocates of prevenient grace is why some people cooperate with it and others don't. How we answer that will reveal how gracious we believe our salvation really is. The $64,000 question is, "Does the Bible teach such a doctrine of prevenient grace? If so, where?"
We conclude that our salvation is of the Lord. He is the One who regenerates us. Those whom he regenerates come to Christ. Without regeneration no one will ever come to Christ. With regeneration no one will ever reject him. God's saving grace effects what he intends to effect by it. - R. C. Sproul, Chosen by God
"Comfort for Christians!" By James Smith
"He will certainly accomplish what He has decreed for me–and He has many more things like these in mind!" Job 23:14
The trials of time were appointed in eternity. He who chose us unto eternal life–also planned the path by which we are to reach it! Nothing ever happens to us by 'chance'.
Our little trials,
our great troubles,
our heavy crosses,
our painful losses–
are all a part of God's plan!
Nor did He plan afflictions for us merely haphazardly–He planned them because He saw that we needed them. He intended to make them rich blessings to us.
Every cross is a mercy,
every loss is a gain,
every trouble is a blessing,
and every trial is a seed of joy!
We shall be better in the future–for what we suffer now. If we sow in tears–we shall reap in joy. A wet spring will introduce a glorious harvest. Many of our present tears will crystallize into pearls–and will be an ornament to us in glory!
And not only so, but the same love which planned our trials–also provides strength to bear them. Our choicest comforts will flow from them. Time reveals what God planned in eternity–and eternity will reveal what God had in view in all the trials of time!
Let us, then, bear our afflictions with patience, and seek grace to honor God in all that we suffer, as well as by all that we do. If we keep our eye fixed on glorifying God–He will order and arrange everything that happens to us, so that it shall work for our good. Nothing shall by any means hurt us. The darkest clouds shall bring showers of blessings; and our sharpest pains shall only introduce us to the sweetest joys!
Gracious Lord, help me not only to submit to Your appointments, but to be pleased with them–so pleased that if the turning of a straw would alter them–I would not turn it! Oh, give me grace–to rejoice in my afflictions!
"So that no one would be unsettled by these trials. You know quite well that we were destined for them!" 1 Thessalonians 3:3
Instrument Flight Rules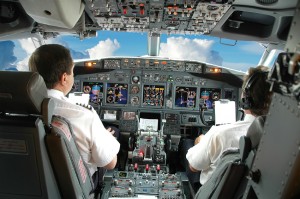 Any would-be pilot engages in intense, rigorous training and testing before he is ever allowed to fly a commercial airplane, and rightly so. People's lives depend on a wise and safe operator of the plane in all weather conditions.
Early on in the training, a pilot learns the difference between visual flight rules (VFR) and instrument flight rules (IFR). As the words might suggest, one refers to the rules of flight when visibility is good, the other, when visibility is hampered in some way. I am told that a licensed pilot can fly when there are good visibility conditions but only IFR certified pilots can fly when there is cloud cover of any kind.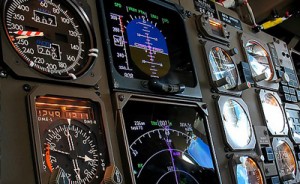 The instrument panel in the cockpit is a highly expensive part of the plane, if not the most expensive. It is absolutely vital that the gage readings are accurate, allowing the pilot to determine the pitch, altitude and speed of the aircraft. The pilot learns to trust the instruments more than his own feelings and perceptions.
The instruments are right, even when he might feel that they are wrong. He may feel he is not flying so fast, but if his instruments indicate otherwise, he must slow down before landing. He may feel a whole number of things in fact, and many times, what he feels might indeed be true, but his training reaffirms to him, over and over again, and then over and over again… that feelings are not safe; they cannot be trusted; the instruments alone are the final guide in all things.
I think it is fairly easy to see how pilot training illustrates the Christian life. Our senses are not dependable guides when it comes to knowing our standing before God. Like the instruments of the cockpit, the Bible is the only infallible rule of faith for the people of God. By it, we determine our doctrine of God, and of His gospel. The Bible is right when our feelings might well suggest other conclusions. God has spoken with clarity in His word. In fact, it is more accurate than any instrument that man can build. The Bible alone is the infallible, inerrant word of God, because God Himself is its author.
In the storms of life, what a safe refuge the word of God is. The Scripture says "for we walk by faith, not by sight." (2 Cor. 5:7) We walk by the instrument of God's word rather than by our senses.
When condemnation tries to raise its ugly head, how wonderful it is to know that "having been justified by faith, we have peace with God through our Lord Jesus Christ, and that there is therefore now no condemnation for those who are in Christ Jesus" (Romans 5:1; 8:1). When we feel we just can't take anything more that the world might throw at us, how great it is to know that "nothing can separate us from the love of God which is in Christ Jesus our Lord." On and on we can go, checking our instrument (so to speak), to know with total assurance, the word of God is the sure guide for all of life and ministry – not merely necessary, but totally sufficient.
Make your own application... (JS)