How Should Christians Respond to the Changes in Culture?
When you behold the direction the culture is taking, do not ever let anger get the best of you. Recognize that not only does God have a specific purpose in it but that part of that purpose is to make a clear distinction between truth and falsehood. It may even have the positive effect of clearing out the false believers in our ranks. When the world sees more of the genuine article, by God's grace, they will probably be more interested in what we are all about. So the political and social situation should never have us change the core message of the gospel. The Apostle Paul said, when in prison, "the gospel is not chained". We can observe this phenomenon in more recent history when we see nations such as China who had the greatest revival in the history of mankind under the severe persecution of Chairman Mao. We should learn from this that no government or culture will EVER stop the advance of the kingdom of God. So while God would have us always to promote righteousness in every sphere, including the way we vote, our hope does not find its root there, not even by a long shot. Our hope is in Jesus Christ who is coming to judge the living and the dead.
Yet because of our hostile culture, many evangelicals may feel intimidated, and have decided to turn to the safety of "deeds not creeds," in order to avoid being called judgmental. Do not let such philosophy persuade you. Words are the most critical part of the message of the gospel and faith comes through hearing. The proclamation of the gospel must include a robust declaration of the fall, a recognition of human depravity, a repenting of all self-righteousness and trusting in Jesus Christ alone. In these jars of clay God has deposited the message which is the only solution to the world's problem. This is all by the grace of God ... We are by no means better than others just sinners like them, pointing to the water of life.
How Did God Save During the Old Testament Period?
The New Testament declares that the gospel was preached to Abraham beforehand (Galatians 3:8). And Jesus said of this 'Your father Abraham rejoiced to see my day: and he saw it, and was glad.' (John 8:56) How were the people of the OT saved? By works? By Animal sacrifice? (Heb 10:4) No. They were saved by Christ and Christ alone (see Heb 9:15). The gospel they knew was a shadow but they were still saved by the blood of Christ. There is no other way of salvation except by "the lamb who was slain from the foundation of the world." (Revelation 13:8)
Submission to the Levitical sacrifice under the old administration was a yielding of God's way of salvation in the OT. The regenerate Jews realized that these were but types of the reality that was to come. The fact that the Jews apprehension of this was incomplete is irrelevant. As for people such as Cornelius and Lydia who are said to be God fearing, worshipers of God, why was the gospel preached to them if they were already saved? The good news was preached to those in the transition period (the book of Acts) so that those who already knew Christ in shadows would now know the fulness of revelation. (See Romans 4:17–24 & Galatians 3:6–29) The only alternative would be to keep the fulness of the good news from them, which would be problematic. Enlightened saints in the transition period were waiting for the Christ and wanted to behold him (Luke 2:26).
Prayer, Passion, and the Sovereignty of God in Salvation
Paul's Epistle to the Romans has been a source of profound blessing to the church. Many of us, perhaps, know of the instrumental means Romans 1:16-17 was to Martin Luther's conversion, which ultimately was a catalyst to the Protestant Reformation. I have been meticulously studying through the book of Romans with my church over the last number of years. Indeed, the book of Romans is a treasure trove of theology that provides balm to soul. One of the things that has increasingly surprised and impressed me about the book of Romans is the pastoral demeanor of the apostle Paul. It is an unfortunate misconception that if one is theologically astute then they cannot be pastoral or if one is pastoral then one cannot be theologically astute. Granted, there are some examples that can be given that seem to lend support to this misconception. I would submit that theological acumen and a pastoral demeanor are necessarily connected. One of the surprising places I found this was in Romans 9 and 10.
Typically, when one thinks of Romans 9 it is with reference to the difficult, and yet profound, explanation of God's sovereignty in salvation. Indeed, Romans 9 is a high water mark, theologically speaking, in the book of Romans. However, I have been drawn to what Paul states on both sides of his treatise on God's sovereignty in salvation. It is for this reason that I have entitled this entry "Prayer, Passion, and the Sovereignty of God."
Chapter 9:6-32 is the unpacking of the sovereign election of God in salvation; for both Jew and Gentile, though the emphasis lies on the Jews in this part simply because Paul is addressing the question as to whether or not God's word had failed. To summarize the argument in these verses would look something like this: First, not everyone who is of physical descent of Israel belongs to the promise nor are those who are the physical offspring of Abraham included in the promise. In other words, physical birth does not merit anything when it comes to salvation. Paul cites the example of Isaac over Ishmael as a historical example that it is not simply by the physical descent of Abraham that people are accounted as having salvation. Furthermore, Paul makes the point that salvation is a work of the Lord by quoting from Genesis 18:12, "About this time next year I will return and Sarah shall have a son." Then further emphasizes this by referencing Jacob and Esau and the election of the one over the other irrespective of works. In response to this, Paul assumes the rebuttal will be this is not fair to which Paul is quick to rebuff any thoughts that there is injustice with God. God is free to show mercy to whomever he will show mercy. This includes both Jew and Gentile as "those who were not my people I will call 'my people.'"
I briefly examine this theological argument in the midst of chapter 9 in order to highlight that which surrounds this theological treatise. My premise is that divine sovereignty ought never suppress our passion for the lost, nor our diligent prayer for the lost. I am not writing this as a corrective to any particular misconception, though it may be in the providence of God.
Let us attend to the opening verses that bracket the theological portion of Romans 9. How does Paul begin? He begins by noting the anguish he has for those Jews who had not come to saving faith in Christ. He, speaking in hyperbole, would wish himself cut off for the sake of his kinsmen according to the flesh. Could there be any more Christ-like attitude? Consider Isaiah 53 as it speaks of the Servant of the Lord who was "...cut off out of the land of the living, stricken for the transgression of my people" (Is. 53:8). The sovereignty of God in election did not curtail the passion of the apostle for those who had not come to faith. The sovereignty of God in salvation is not an excuse for indifference for the lost, nor ought we be fatalists either. It is worth noting also, that Paul's zeal for the salvation of his kinsmen did not cause him to jettison the God appointed means by which one comes to faith. It is through the means of preaching that people come to faith and thus that is what he does (see Rom. 10:14-15). His zeal does not lead him to unbiblical practice. This ought to reenforce our commitment to the biblical means of grace and seeing that those whom we know have yet to come to faith have opportunity to come into contact with the primary means of grace which is preaching. Preaching, according to the Heidelberg Catechism, is the means by which the Holy Spirit produces faith in our hearts (HC Q&A #65).
On the other side of this passage is the prayer of the apostle Paul in which he reenforces his passion for the lost as well as demonstrates his diligent prayer for their salvation. He understands that based on sovereign election all will not be saved, but that does not stop him from praying; because God is sovereign and because this salvation in Christ is a sovereign work of God there is every reason to be praying to God that he would accomplish the work in his people that he purposed to do in the eternal council of the Triune God. Divine sovereignty does not discourage prayer, it is the very foundation of prayer. It is the foundation of prayer because we know that God appoints the ends as well as the means. Thus, Paul prays for the Jews and thus we ought also pray.
Let us not allow the doctrines of grace to become an excuse for indifference and prayerlessness for the salvation of sinners. Let us not allow our theology and practice to be more strict than the apostle Paul's. It was not as if he didn't know what he wrote. He holds divine sovereignty not in a fatalistic way, but in a way that embraces it as the foundation and hope of his ministry and his prayers. The Lord himself desired to show mercy and save sinners by sending his Son Jesus Christ. Should not the people of God embrace the same zeal? The Lord Jesus Christ prayed for those who would come to believe through the message of the apostles (John 17). Should we not pray that those who in mercy have been given to the Son would come to believe as it has been appointed through the means of the gospel of grace? It is okay to be passionate and prayerful concerning the lost; Paul was. And it is okay to be both of those things and fully embrace the sovereignty of God in salvation; Paul did.
The apostle Paul as he writes in Romans gives us a remarkable blend of theology and pastoral insight. We would do well to see the example of the apostle Paul as the church engages the world with the gospel for the glory of Christ.
Sealed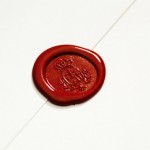 "In him you also, when you heard the word of truth, the gospel of your salvation, and believed in him, were sealed with the promised Holy Spirit…" Ephesians 1:13 (ESV)
(an extended paraphrase) "When you believed God's truthful message, the gospel that saved you, you were placed into Christ and stamped with a seal that cannot be broken, erased, deleted or tampered with. This unbreakable seal is the Holy Spirit Himself and signifies God's total approval of you! When He looked over all that He had done in you, He saw nothing flawed or inferior whatsoever, but all was as it should be. That seal tells everyone that you belong to God and no one can ever interfere with the package! Even more, this Holy Spirit-stamp means the postage is pre-paid to get you all the way to your ultimate destination! So you can be sure that once your journey with the Lord began, you will make it all the way to the final destination – safe forever, home at last."

Does unforgiveness negate our justification before God?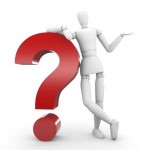 Question: Pastor John, in Matthew 6:14, 15, Jesus said, "For if you forgive others their trespasses, your heavenly Father will also forgive you, but if you do not forgive others their trespasses, neither will your Father forgive your trespasses."
Is it not the plain reading of the text to interpret these words to mean that our forgiveness from God depends on our forgiving others? If this is the case, is not our ultimate salvation contingent upon our works in some measure? Do these verses teach that a genuine Christian can lose his salvation because of the sin of unforgiveness?
Answer: Thank you for your question. It is a very important one.
We are all prone to read into the text concepts that are not stated by the text. The technical term for this is 'eisegesis.' In contrast, what we need to be engaged in is called "exegesis" which is the drawing out of the text what is actually in the text. A failure to do this results in much confusion.
Some have gone as far to say that there are definitely texts that teach what we would call Reformed or Calvinistic theology but that other verses teach Arminian doctrine and therefore the biblical position is somewhere in the middle between the two. The problem with this view is that we are then left with a Bible full of glaring contradictions. Contradiction is not the hallmark of truth but of falsehood. Though there are definite mysteries in the Bible, I do not believe there are any genuine contradictions.
Here's one example of what I am describing. I believe that the Apostle Paul in Romans 8:30 makes it clear that all truly justified Christians will endure to the end and be saved. The text reads, "those whom he justified he also glorified." The justified end up glorified (justification being God's declaration that a person is right with Himself; glorification being the final permanent state of salvation). In contradiction to this is the view that a passage such as the one you quote above means that justified people, if they then refuse to forgive, will be finally and permanently damned.
Which of these concepts is true? Both concepts cannot possibly be true because one is a total contradiction to the other.
Here as elsewhere, rather than choosing one concept over the other, the good student of God's word seeks to find a harmony between all that God has revealed. Because the Bible is not contradictory, the harmony is there, we just need to seek to find it. This often requires much prayer, thought and study, but the Lord has told us elsewhere to do exactly that. Paul instructed Timothy, "Think over what I say, for the Lord will give you understanding in everything." (2 Tim 2:7 - see also 2 Tim 2:15).

Continue reading "Does unforgiveness negate our justification before God?" »
Jesus among other gods
I once had the privilege of preaching the gospel in a Church in Kerala, India. The name of the Church was the "Church of Mor Thoma" which means "Church of Thomas" and by all historical accounts, was founded by the Apostle Thomas. "Doubting Thomas" as he is often called, was the first man to take the gospel to India and died as a martyr for his faith in the resurrected Christ.
While I have visited India numerous times, Dr. Ravi Zacharias was actually born and raised there, home to Hinduism with its more than 330 million gods. Here he speaks in Australia on the uniqueness of Christ among other religions. - JS
Mohler on Inerrancy
Over the past 40 years, the principle of biblical inerrancy has come under increasing fire from theological liberals. On Thursday morning, June 20, Dr. Ligon Duncan III, pastor of First Presbyterian Church in Jackson, Miss., hosted a discussion at the 41st General Assembly with Dr. Albert Mohler Jr., president of Southern Baptist Theological Seminary, on the history of antagonism to biblical inerrancy and why a firm belief in inerrancy—what Mohler calls "total truthfulness"—is just as crucial for modern Christians as any time in the past.
Mohler explained that he grew to theological adulthood as liberal theology was growing in popularity in U.S. seminaries, including Southern Baptist, his alma mater.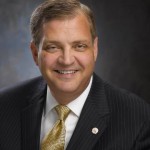 "I remember one of the first things one of my professors said, 'I don't believe in the inerrancy of Scripture,' " Mohler recalls.
But Mohler diverged from his contemporaries, being influenced by Reformed thinkers such as D. James Kennedy, Francis Schaeffer, and R.C. Sproul. Under such teaching, Mohler became convinced that without a conviction of the total truthfulness of God's Word, you don't have anything.
"There is no safe place out of an unashamed biblical inerrancy," Mohler said. He contends that those who waiver on inerrancy but still think they can hold orthodox theological positions about the Trinity, or God's sovereignty, for example, don't have solid ground to stand on. Mohler calls such in-between places "halfway houses"—positions that are ultimately transitory, in the direction of error.
"If you reject biblical inerrancy, you don't necessarily become a heretic," he said, adding, "but your children will."
The only option, then, for modern Christians is to reaffirm what believers have held for centuries: "What Scripture says, God says."
Ironically, he explains, the modern atheists—folks such as Richard Dawkins and the late Christopher Hitchens—have accidentally assisted the argument for inerrancy. By posing arguments against the supposed "immorality" of Christianity and Christianity's God, citing such examples as "genocide" in the Old Testament, such atheists have forced the theologically liberal to admit that their views are inconsistent, splicing and dicing the parts of Scripture that seem uncomfortable to them.
"You can't just show up being 'mildly genocidal,' " Mohler said, half in jest.
In his opinion there are just two options: either a person throws out the entire Bible or one takes the whole thing, troublesome parts and all, and reaffirms what Christianity has always affirmed—that the whole Bible presents God just as He says He is: perfectly loving and perfectly just.
The modern Christian must not shy away from this proclamation—not the 80-year-old nearing the end of her life nor the 18-year-old entering the college classroom subject to all the intellectual fury of his theologically progressive professor.
"We must be celebratory of this truth," Mohler said, "not concessional of this truth."
Because, when all perspectives have had their say, "You only have the Gospel if the Bible is the Word of God."

Relativists and Universal Human Rights
Relativists cannot consistently make charges of unfairness or injustice or try to promote any kind of universal human rights. Under relativism, the notions of fairness and justice are simply incoherent since both ideas declare that people should receive equal treatment based on an arbitrary external standard.
An example would be relativists in the USA trying to stop so-called female circumcision in Muslim countries. You cannot consistently maintain you are a relativist and at the same time try to promote arbitrary rights for people who believe differently. Either it is objectively wrong or you are imposing your own arbitrary morality.
How can God be Fair if Man has No Choice?
Answer: What the Bible teaches, and I hope you would agree, is more important than our feelings about the way we think things should be. And perhaps to your surprise, Calvinists would agree with you that the Bible teaches that everyone has a choice, BUT because men love darkness and hate the light (John 3:19, 20) are naturally hostile to God and think all spiritual truth to be foolish (1 Cor 2:14) they will CHOOSE willingly to reject him. God is not coercing anyone to reject him. We (all of us) do so voluntarily. God would therefore be just if he chose to save no one and leave everyone to their own boasted free will. But instead God is merciful and chooses to save many ill-deserving folk out of the mass of ill-deserving folk on the earth. As soon as you think God is somehow obligated to save you then your salvation is no longer of mercy. So men receive one of two things in this world, justice or mercy, but no one receives injustice. If anyone is in hell it is because they deserved it and chose to go there willingly. Left to ourselves that is what we all would choose and deserve. That is why we need grace to believe. Our own hearts are hard as stone. God must change our hearts if we are to believe (Deut 30:6, Ezek 26:36; John 6:63, 65) and that is what the bible teaches. Are you saying that a man can come to faith in Jesus of his own free will apart from grace? Where do you find this in the Scripture?
God as "Father"
In this excerpt from A Wolf in Sheep's Clothing, R.C. Sproul reminds us of the privilege we have to address God as "Father."

Transcript
Go with a group of Christians and listen to them pray in a home prayer meeting or Bible study, and invariably as Christians pray out loud one after another will address God how? They'll start their prayer by saying, "Father," or "our heavenly Father." It's the most common expression that we as Christians use to address God. And why not, when our Lord taught us to pray, He said, "When you pray" say what? "Our Father who art in heaven, hallowed by Thy name." What could be more basic to Christianity than to address God as Father? Joachim Jeremias, the German New Testament scholar has done research on the prayers of the ancient Israelite people, and it is his conclusion that there is not a single example anywhere in extant Jewish literature, including the Old Testament, the Talmud, the Targums, and so on until the tenth century AD where a Jewish person addresses God directly as 'Father.' That is, it simply wasn't done. People would speak of the fatherhood of God among the Jewish people, but no one would address Him directly as, 'Father.' Jeremias says you don't find it until the tenth century AD in Italy. Yet in the New Testament we have the record of a Jew, a Jewish Rabbi, who has many many prayers recorded for posterity, and that in every prayer that he prayed, save one, He directly addressed God as 'Father.' And that is Jesus of Nazareth.
And what Jeremias demonstrates is that Jesus' use of the term Father for God was a radical innovation; completely unheard of in Jewish liturgy. And what he did in his radical departure from convention He invited his followers to be involved with. Because what Jesus teaches about the human race is that by nature we are not the children of God. This was the dispute our Lord had with the Pharisees who thought that just because they were born Jewish that they were children of Abraham, that they were therefore the children of God. Jesus said 'you are of your father the devil. God can raise up children of Abraham from these stones.' Because what Jesus does is define sonship in terms of obedience to God. And because we are not by nature obedient to God, we are by nature children of wrath, the New Testament teaches us, and not universally children of the Father.
The only way we ever have the right to call God "Father," to cry "Abba" in his presence is because we have been adopted. And the biblical message of sonship and daughterhood in the body of Christ is rooted and grounded in this concept of adoption—that only Christ is the natural son of God. And only if you are in Christ do you become a member of the household of God. It is the church in the New Testament that is called the family of God. It is the church in the New Testament that is called the household of God. And that unique concept of redemption through adoption is completely obscured when we talk about the universal fatherhood of God. Do you see that?
The Problem and the Cure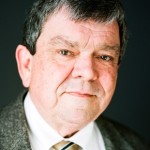 Two quotes from Dr. Rod Rosenbladt:
THE PROBLEM:
Now, look specifically at Romans 3, verses 19-20. I want to specifically focus on what it says about purpose of the law: "Now we know that whatever the law says, it says to those who are under the law, so that every mouth may be silenced and the whole world held accountable to God. Therefore no one will be declared righteous in his sight by observing the law; rather, through the law we become conscious of sin."

This is the point to which the apostle has been relentlessly grinding forward. The idolatrous and immoral Gentiles are 'without excuse'. The Jews equally 'have no excuse'. The special status of the Jews does not exonerate them.

In fact, all the inhabitants of the whole world, without any exception, are inexcusable before God, because all have known something of God and of morality, but all have disregarded and even stifled their knowledge in order to go their own way. All are guilty and condemned before God and without excuse.

Paul states in Verse 19 the purpose of the law is that "every mouth be silenced". The purpose of the law is to shut our mouths, stop us in mid-excuse and hold us accountable to God. When confronted with the law we will shut our mouths. All of the excuses we learned to use so early in life will immediately fail us. We won't say a word. As the verse goes on to say, the whole world will be held accountable to God.

In the end, God will assign one of two grades, 0 or 100, he does not grade on the curve and he will not hear our excuses. Those who have perfectly lived the law in thought, word and deed will be counted as righteous. Others like myself will be utterly doomed, check mate. Of course, Paul said earlier that "there is no one righteous, not even one". None of us can place our hope in the law.

Now what does it all mean?

You and I as Adam's children not only are ungodly, not only infected from top to bottom with sin—we can't fix ourselves. Now this is difficult to say in our postmodern American society. It's counter-cultural. We believe we can fix anything, even ourselves: Positive thinking, a couple of self-help courses, and all will be fine. But the Bible, especially Romans 3 says we're wrong. I stand guilty before God and there's nothing I can do to change that. My sentence is a just one and it is death.

NOW THE CURE:

No-Lordship Folk Still Misunderstand What "Grace Alone" Means
QUESTION from person who embraces a no-Lordship/easy believism position: Do you believe you are saved by faith alone or must you also turn from sin and commit some or all of your life to serving, BEFORE Christ will save you. Can we stay on the subject of salvation and how to receive it,and not jump to how we are going to live if we are truly saved.
RESPONSE: Neither ... Both faith AND a self-renouncing commitment to Christ are the result of the saving grace of Christ, not the cause of grace. So the answer to your second question is a resounding "No" you don't need to turn from sin and commit your life BEFORE Christ will save you. This is impossible supposition for an unregenerate man who will not believe or obey ... but we still command him to do so for in seeing his utter failure in the face of God's perfect law, he despairs of all hope in himself. God shows him his spiritual bankruptcy and then, by grace, saves him UNTO faith and obedience to the law. Therefore the Bible repudiates both easy belivism and any other semi-pelagian ideas such as these. The confusion comes, I believe, when one fails to differentiate regeneration and justification. Both are aspects of the work of Christ in salvation and he regenerates believers (i.e. saves them) i.e gives them a new new heart (regeneration) that believes (unto justification) and desires to obey Christ. Faith and obedience to the law are equally impossible to the unregenerate sinner apart from regenerating grace.
The no lordship position is a perfect example of evangelicals who, while they fully embrace justification by faith alone yet have jettisoned the sola gratia (grace alone) that under girds it.
Fallen Man Has No Hope If Left to Himself
Fallen man is fully responsible to repent, submit, believe, love, obey, and persevere in holiness. But He won't. Rebellious fallen man will never lift a finger to do so ... so he has no hope if left to himself ... No hope, that is, UNLESS Christ gives him ears to hear and eyes to see and mercifully circumcises his heart, turning his heart of stone to a heart of flesh that he might believe and obey (Deut 30: 6; Ezek 36:26; John 6:63, 65, 37). But remember, due to man's willful hatred of God, the Lord is under no obligation to save anyone. If would be perfectly just if he left all men to themselves and their own desires. Yet God still has mercy on many sinners (which is amazing) in spite of themselves ... but He has justice on the others due to their willful sin. so humans either get mercy or justice in this world, but no one gets injustice.
Particular Redemption, Evangelism and the Eternal Counsel of God

Here are two short articles (now put together here in one place) by Dan Phillips:
Part 1 - Particular redemption: some opening thoughts
Predictable but necessary clarifications
Absolutely 100% terrific brothers and sisters would not (yet) agree with what I'm about to explain. To me, that is zero barrier to fellowship or love. I am going to try to explain why I think this is an important doctrine, but it isn't an all-important doctrine. It has far-reaching implications, but not so as to define Christianity to the exclusion of all who don't agree. At our church, particular redemption is not spelled out in the statement of faith, and it is not required either that members or leaders precisely think as I do about it — nor would I ever want that to change.
Talking about the doctrine
This isn't really my main post on the subject, but the main post will need this one to come first. That doesn't mean this one doesn't count!
"Limited? Ew." To those unfamiliar with the concept, "particular redemption" is more commonly known as Limited atonement, being the "L" of the acronym "TULIP." I think almost no adherent really likes the term much, because everyone's first and most natural reaction would be indignantly to burst out with "What?! — limit Christ's atonement? I don't think so!" However, any change would alter the neat little acronym (— TUPIP? TUDIP?).
However, on cooler reflection one soon realizes that every Christian necessarily limits Christ's atonement in some manner. Only universalists do not, and it's debatable whether they should be regarded as Christian.
Think about it. Every Christian believes that some people — at least Judas (Jn. 17:12), and the Beast and the False Prophet (Rev. 19:20), will suffer the wrath of God for their sins, unforgiven and "unatoned," for all eternity. So then, every Christian would "limit" the atonement of Christ by saying that it will not save those who go to Hell. Their sins are still on them; Christ has not removed them. Otherwise we're left with the universe-obliterating absurdity of sinless people forever suffering God's wrath for no reason whatever.
The usual rejoinder is that oh yes, Christ paid for absolutely every last sin, but the beneficiaries have to believe, have to accept Him. But isn't unbelief a sin (cf. Rom. 14:23)? Isn't repentant faith a command (1 Jn. 3:23), and isn't refusal to believe a sin? So doesn't this position "limit" the atonement by saying, in effect, "Yeah, but not those sins"? And doesn't that add the conceivably-worse necessary corollary that I then must save myself by adding the one element that makes all the difference between Heaven and Hell for me, an element not provided by Christ's work on the Cross?
The question, then, isn't whether Christians "limit" Christ's atonement. All Christians do. The question is how it should be "limited," Biblically.
Rounding up. I commonly say that I am a 4.95-4.97 point Calvinist. When I say that, I mean that I think that anyone who believes in the Bible either affirms T, U, I and P, or he's fudging on core Biblical doctrine for some other reason. Those doctrines are not merely reasonable conclusions of what Scripture teaches — they simply are what Scripture teaches, straight-up and in so many words.
The point on which I measure .95-.97 is, of course, L. Now you'll observe correctly that 4.95 "rounds up" very nicely to 5, and so I'll sign on as a 5-point Calvinist without blushing. But the reason for the .03-.05 variation is simply that, unlike the other four points, there is no single verse that straight-up lays the doctrine down in so many words, and there are a couple of challenging verses.
However, the reason why the variation is only .03-.05 is because I think that the cumulative Biblical case for "L" is overwhelming, the "challenging" verses are at least equally challenging for other positions, and every alternative explanation I've ever heard very soon comes to very serious Biblical grief.
Talking the doctrine
What this position means is that I believe the Biblical teaching that the plan of redemption is an eternal plan that was laid and finalized before the first second ticked on the cosmos (cf. Eph. 1:4ff.; 3:11). I believe the Biblical teaching that, in that plan, the Father saw mankind as fallen, guilty, dead and hopeless — and of that mass He selected a subset for salvation (Eph. 1:4ff.), giving them to the Son that the Son should give them eternal life (Jn. 17:2). This number, while a subset, is nonetheless a vast and humanly-innumerable international crowd (Rev. 7:9).
I believe the Biblical teaching that the Son made absolutely full satisfaction for every one of those thus selected by the Father, laying down His life for them, satisfying God's justice and wrath for them, saving them, and guaranteeing their conversion, preservation and resurrection (Matt. 20:28; Mk. 10:45; Jn. 6:37, 44-45; 10:11, 15, 26-30; Rom 3:24-25; Eph. 5:25f.). He came into the world to save sinners (Mt. 1:21; 1 Tim. 1:15), not to try to save them, or to give them an opportunity to save themselves. He prays for them (Jn. 17); He does not even pray for the world (Jn. 17:9). All of the blessings He achieved for any one of them are given to every one of them (Rom. 8:29-39). If Christ died for you, you will surely be saved. It cannot be otherwise — unless you imagine that He can fail in achieving the eternal purpose of the God who succeeds in accomplishing all He sets out to accomplish (Ps. 115:3; Eph. 1:11).
This is why, as one sees in reading the small selection of Scriptures above, the Bible characteristically speaks of the atonement in particular terms. Christ dies for the sheep, for His friends, for the church, for us (believers), for you (believers). It is also why Scripture characteristically speaks of His saving design as effectual. That is, He redeems, He saves, He reconciles, He propitiates; He does not try to redeem, try to save, try to reconcile, try to propitiate; He does not characteristically make redemption available, make salvation available, make reconciliation available, make propitiation available.
The practical upshot
What difference does it make for me that I see this doctrine in Scripture? I'll be candid and specific. (Readers: No! Really?)

Continue reading "Particular Redemption, Evangelism and the Eternal Counsel of God" »