Apologetic Methodology and Particular Redemption

Making a Defense of the Faith (Apologetic Methodology) and Christ's work on the cross (Particular Redemption) - These two themes are in view as I was interviewed by the great folks at Apologia Radio this week. You can hear the program online here: - JS
Jesus on Every Page: 7 Reasons to Study Your Old Testament by David Murray
On the basis of my less-than-scientific survey of Christians' Bible reading habits, I would estimate that the Old Testament forms less than 10 percent of most Christians' Bible reading. Remove the Psalms and Proverbs, and we're probably down to less than 5 percent.
"So what?" many say.
"No great loss, is there?" others shrug.
Let me suggest seven reasons to stop shrugging and start studying the other 60 percent of our Bibles.
1. The Old Testament reveals Christ.
The Old Testament doesn't just "point forward" to Christ; it reveals him. It isn't merely a series of signposts to Christ; his revealing shadow falls on every page, exciting faith and love in believing hearts.
But why linger in the Old Testament shadows when we have New Testament sunlight?
Have you never found it easier to read and be refreshed in shade? Have you never admired the unique and wondrous beauty of the dawn?
Consider the unparalleled revelation of Christ's substitutionary atonement in Isaiah 53. And although the Gospels describe Christ's outer life, the messianic psalms disclose his mysterious inner life, the unfathomably deep emotional and mental struggles of his earthly suffering.
2. The Old Testament is a dictionary of Christian vocabulary.
How do we understand the theological words, phrases, and concepts of the New Testament? If we turn to a modern dictionary, we will import 21st-century Western meaning into ancient Eastern words. Greek lexicons will usually get us closer to the original meaning, but that still assumes the biblical authors were influenced exclusively by Greek culture.
Rather, when we come to a word, phrase, or concept in the New Testament, our first question should be, "What does the Old Testament say?" Remember, the New Testament was originally written by Jews, and much of it was written to Jews. It assumes knowledge of the Old Testament and builds upon it.
3. The Old Testament is a manual for Christian living.
While there is understandable debate over the continuing validity of a small percentage of Old Testament laws, there are 10 clear and unchanging moral principles that God applies in different ways in different contexts: to Israel in the wilderness (Exod. 20), to Israel about to enter the promised land (Deut. 5), and to Israel settled in the land (Proverbs). Jesus and the apostles continue this varied cultural application of these same 10 moral principles for their own generation (e.g. Matt. 5; Eph. 5). All these examples provide models for how to think about and apply these moral principles in our own day.
4. The Old Testament presents doctrine in story form.
God has not only given us laws; he's given us lives. He's incarnated his 10 moral principles in the lives of Old Testament characters, providing us with fascinating biographies to inspire and warn (1 Cor. 10:11; Luke 17:32).
We also see New Testament doctrines worked out in Old Testament believers' lives: through typology we learn most about Christ's priesthood from Aaron, kingship from David, and prophetic office from Moses. Abraham demonstrates justifying faith, Elijah portrays effectual and fervent prayer, Ruth and Naomi display the communion of saints, Job perseveres through the Lord's preservation, and David exhibits how forgiveness and chastisement often go together. And it's all in the vivid Technicolor and Dolby of flesh-and-blood humanity.
5. The Old Testament comforts and encourages us.
As we read the Old Testament narratives, we experience the beautiful comfort and hope that Paul promised would accompany such study (Rom. 15:4). We are comforted with God's sovereign love, majestic power, and covenant faithfulness in his relationship with Israel.
When we know the Old Testament backgrounds of the "Hall of Faithers" in Hebrews 11, we're encouraged to follow their Christ-focused faith and spirituality.
In the Psalms, we're given songs that have comforted and encouraged believers throughout the world and throughout the centuries.
And when we see the way that hundreds of Old Testament prophecies are fulfilled in Christ, our faith in God and his Word is strengthened.
6. The Old Testament saves souls.
The apostle Paul had the highest regard for the Old Testament's origin, nature, power, and purpose (2 Tim. 3:16-17). But the Old Testament wasn't only helpful for Christian living; it gave Christian life. When Paul assured Timothy that "the Holy Scriptures [are] able to make you wise for salvation through faith which is in Christ Jesus," he was speaking of the Old Testament (2 Tim. 3:15). Like the New Testament, the Old Testament also saved (and still saves) souls through faith in the Messiah.
7. The Old Testament makes you appreciate the New Testament more.
For all the Old Testament reveals of Jesus, and of Christian doctrine and experience, we must concede that it also conceals, that there's a lot of frustrating shadow, that there's unfulfilled longing and desire, that there's often something—or rather someone—missing. The more we read it, the more we long for and love the incarnate Christ of the New Testament. The dawn is beautiful, but the sunrise is stunning.
Editors' Note: Learn more about reading and applying the Old Testament from David Murray's new book, Jesus on Every Page: 10 Simple Ways to Seek and Find Christ in the Old Testament (Thomas Nelson, 2013).
David P. Murray is professor of Old Testament and practical theology at Puritan Reformed Theological Seminary in Grand Rapids, Michigan. Murray blogs regularly at Head, Heart, Hand: Leadership for Servants.

The #2 Reason For Embracing Particular Redemption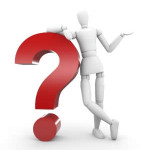 Pastor John, thank you for answering my question concerning your number 1 reason for believing in Particular Redemption. May I probe a little further and ask, "what would be your number 2 reason?"
My number 2 reason would be the Bible's consistent message concerning the priestly ministry of the High Priest. Please allow me to explain.
In the Old Testament, we have many types and shadows which anticipate the perfect ministry and work of Christ when He would come. One of these types was the Israelite High Priest who offered the sacrifice and interceded for the people of God.
This High Priest wore special garments which portrayed his function in the Tabernacle or Temple. These are described in Exodus 28, 39 and Leviticus 8. As you might imagine, the study of the High Priests garments is very rich in meaning and significance.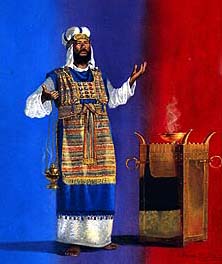 For brevity's sake I would just mention two of these garments. Firstly, the Ephod which was a richly embroidered vest (or apron) with two onyx engraved gemstones on the shoulders, on which were engraved the names of the twelve tribes of Israel. Secondly, the Priestly breastplate (Hebrew hoshen), fastened to the Ephod which had twelve gems, each engraved with the name of one of the tribes.
Much could be said about this but what is clear is that the High Priest, on the Day of Atonement (Yom Kippur) made intercession for the twelve tribes (the people of God) and offered the prescribed sacrifice on their behalf.
The High Priest interceded and brought sacrifice for the chosen people of God, Israel; and not for the other nations around them. No intercession or sacrifice was made for the Amalekites, the Philistines, the Amorites. Intercession and atonement was made for the people of God alone.
Fast forward then to the night before Jesus was crucified. What we have in John chapter 17 is something called "Christ's High Priestly Prayer." Jesus makes intercession for a definite group of people (those the Father had given to Him). Let me quote the text, highlighting certain words for emphasis:
"I am praying for them. I am not praying for the world but for those whom you have given me, for they are yours… Holy Father, keep them in your name, which you have given me… I have guarded them… I have given them your word, and the world has hated them because they are not of the world, just as I am not of the world. I do not ask that you take them out of the world, but that you keep them from the evil one. They are not of the world, just as I am not of the world. Sanctify them in the truth; your word is truth. As you sent me into the world, so I have sent them into the world. And for their sake I consecrate myself… I do not ask for these only, but also for those who will believe in me through their word, that they may all be one, just as you, Father, are in me, and I in you, that they also may be in us, so that the world may believe that you have sent me. The glory that you have given me I have given to them, that they may be one even as we are one, I in them and you in me, that they may become perfectly one, so that the world may know that you sent me and loved them even as you loved me. Father, I desire that they also, whom you have given me, may be with me where I am, to see my glory that you have given me because you loved me before the foundation of the world. O righteous Father, even though the world does not know you, I know you, and these know that you have sent me. I made known to them your name, and I will continue to make it known, that the love with which you have loved me may be in them, and I in them."
In the role of our Great High Priest, Christ inteceeded only for the elect (those given to Him by the Father). Just as the Old Testament portrayed the sacrifice and the ministry of intercession as being intimately related, so it is with Christ and His work for us.
He laid down His life for the sheep
John 10:14 I am the good shepherd. I know my own and my own know me, 15 just as the Father knows me and I know the Father; and I lay down my life for the sheep. 16 And I have other sheep that are not of this fold. I must bring them also, and they will listen to my voice. So there will be one flock, one shepherd.
He died for the children of God scattered abroad
John 11:51 He did not say this of his own accord, but being high priest that year he prophesied that Jesus would die for the nation, 52 and not for the nation only, but also to gather into one the children of God who are scattered abroad.
He gave Himself for the Church
Eph. 5:25 Husbands, love your wives, as Christ loved the church and gave himself up for her, 26 that he might sanctify her, having cleansed her by the washing of water with the word, 27 so that he might present the church to himself in splendor, without spot or wrinkle or any such thing, that she might be holy and without blemish. 28 In the same way husbands should love their wives as their own bodies. He who loves his wife loves himself. 29 For no one ever hated his own flesh, but nourishes and cherishes it, just as Christ does the church...
Which Church He purchased by His blood
Acts 20:28 Pay careful attention to yourselves and to all the flock, in which the Holy Spirit has made you overseers, to care for the church of God, which he obtained with his own blood.
He bears the iniquities of those He makes righteous
Isa 53:11 Out of the anguish of his soul he shall see and be satisfied; by his knowledge shall the righteous one, my servant, make many to be accounted righteous, and he shall bear their iniquities.
He ransomed people (not all without exception, but all without distinction)
Rev 5:9 "for you were slain, and by your blood you ransomed people for God from every tribe and language and people and nation...
A study of Hebrews chapters 8 - 10 reveals the significance of Christ's once for all sacrifice which perfects all for whom it was made (Heb 10:10,14). Scripture tells us, "Consequently, he is able to save to the uttermost those who draw near to God through him, since he always lives to make intercession for them." (Heb 7:25)
Just as the Old Testament High Priest made sacrifice and interceded for the people of God, Jesus as the Great High Priest provided the perfect sacrifice (Himself) that actually atoned for sin (rather than merely making people saveable), and His ministry of intercession was for (and continues for) the same exact group.
The #1 Reason For Embracing Particular Redemption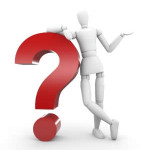 Pastor John, I understand that you did not always hold to Reformed theology and to the doctrine of Particular Redemption (or 'Limited Atonement' as it is called in the acrostic TULIP). May I ask you, what was the number 1 reason you came to embrace it?
Thanks for your question. You are right in the fact that I have not always embraced the doctrines of grace. Concerning the specific matter of the atonement of Christ, in coming to see the clarity of the Scriptures on this issue, by far the most compelling argument in determining my change of view was this fact: The Arminian understanding of the atonement (which was my former view) undermines the mission, purpose and unity of the Godhead. That is strong language to be sure, so please allow me to explain:
In Arminian theology three different groups of people are in view:
1. The Father elects those whom He foresaw as believing in Christ (that's one group).
2. The Son dies for everyone in what we would call a universal atonement (that's a second group).
3. The Holy Spirit then seeks to woo/draw those who hear the Gospel (yet a third group). We should note that there are many who will never hear the Gospel of Christ.
Quite clearly, these are three entirely different groups of people.
Jesus made it very clear that His mission was to do the will of the Father. In John 6 we have His words recorded:
37 All that the Father gives me will come to me, and whoever comes to me I will never cast out. 38 For I have come down from heaven, not to do my own will but the will of him who sent me. 39 And this is the will of him who sent me, that I should lose nothing of all that he has given me, but raise it up on the last day.
Jesus and the Father were never at odds for even a moment. Christ came to do the Father's will which involved losing none of the ones given to Him by the Father and raising that entire group up to eternal life. Jesus confirmed this unity of purpose in John 10:30 when He said, "I and the Father are one." Here we see the Father and the Son in perfect accord, united in will, purpose and mission. What is true of the Father and the Son is also true of the Holy Spirit. The entire Trinity, Father, Son and Holy Spirit are united in purpose and have been from eternity.
In contrast with the fragmented view of Trinitarian redemption found in Arminian theology, I found the consistency of the Scripture revealed in the Reformed view of the cross. As C. H. Spurgeon once said, "Reformed theology is simply a nickname for biblical Christianity."
Here was the clincher for me. Only in the Reformed view is the unity of the Godhead maintained.
The Father planned redemption for those He chose to save; the Son accomplished redemption for them, and the Holy Spirit applies redemption to them in what we call irresistible grace. All three persons of the Trinity work in harmony to bring about the salvation of the elect.
So to answer your question, the number 1 argument that convinced me that "Particular Redemption" is the biblical doctrine of the atonement was this; the unity of the Godhead in the work of redemption.
- JS
Universalist, Arminian and Calvinist Views on the Atonement

"Universalism is the belief that ultimately and finally, all people will be saved. The Church through the ages has soundly condemned this view as heresy for the simple reason that it is a doctrine denied by the Biblical text. Orthodox Christianity, while insisting on the infinite value of the cross of Christ, believes that by itself, Christ's death did not save everybody; that some will indeed experience God's wrath in hell, forever.
In this regard, two main views prevail in the Church today, both of which inevitably limit the atonement in some measure. One (the Arminian view) proclaims a "universal" and "potential" atonement, limiting its power (Christ died to make all men saveable, and that the benefits of His death are effected by man's choice to believe). The other (the Calvinist view) limits its extent. Christ came to fulfill the will of the Father in laying down His life for the sheep, giving Himself for the Church, securing a "real" and "definite" atonement that actually propitiated the Father's wrath, securing redemption for the people of God. Concerning this question, clarity emerges when we ask this vital question: "What was the Father's plan from all eternity in the cross of Christ?" - what did God will for Christ's death to accomplish? Our study of the Scriptures reveals a breathtaking, staggering answer! Christ as the perfect and powerful Savior, perfected forever, all for whom His death was intended. No mere potential atonement is in view. The angel announced that Christ would save His people from their sins. He did exactly that!"
- John Samson
What God demands, Christ provides
God demands 100% faultless, perfect obedience. If you can't do that, you'd better find Someone who can do it for you.
The Results Depend On God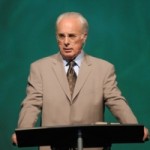 Transcript excerpt from a message by Dr. John Macarthur, spoken at the Truth Matters Conference 2011:
Some people say, "You know, we have to kind of change the message cause we're not getting results. We've got to deal with this message because it's not very effective." Really? Well the next point I want to give you is this. If you really understand the glory of the gospel, you know the results depend on God. Okay? The results depend on God.
Remember the parable of the sower? What does it say about the sower? Nothing, absolutely nothing, it doesn't say whether he uses his left hand, right hand, throw high, low, curve ball. It didn't say anything about the sower. What does it say about the bag he carried the seed in? Nothing, didn't say anything about that. What does it say about the method he used to throw it? Nothing, absolutely nothing. It's a parable about soil, it doesn't even say anything about the seed other than the seed is the truth, the gospel. It's not about your technique in throwing the seed, it's about the state of the soil. I don't do soil work. That's Holy Spirit work.
I love that passage in Mark, the parable where Jesus says the farmer sows the seed and goes to sleep because he has no idea how it grows. That's right. You say, "We not getting the results." Really, you think you're in charge of results? I hear there's some discussions, "We have to overcome consumer resistance." Lots of luck. Consumer resistance is called depravity. Consumer resistance means the sinner is unable and unwilling, left to himself.

Good and Hard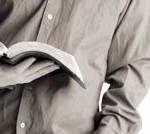 The writer of Hebrews outlines what many have called "the Hall of Faith" in Chapter 11. Here we see the actions of those who have faith, and we also see the results. For some, the outcome was very GOOD; for others it was extremely HARD. Any yet in either case, they are commended for their faith.
Hebrews 11:32 And what more shall I say? For time would fail me to tell of Gideon, Barak, Samson, Jephthah, of David and Samuel and the prophets— 33 who through faith conquered kingdoms (GOOD), enforced justice (GOOD), obtained promises (GOOD), stopped the mouths of lions (GOOD), 34 quenched the power of fire (GOOD), escaped the edge of the sword (GOOD), were made strong out of weakness (GOOD), became mighty in war (GOOD), put foreign armies to flight (GOOD). 35 Women received back their dead by resurrection (GOOD). Some were tortured (HARD), refusing to accept release, so that they might rise again to a better life. 36 Others suffered mocking (HARD) and flogging (HARD), and even chains and imprisonment (HARD). 37 They were stoned (HARD), they were sawn in two (HARD), they were killed with the sword (HARD). They went about in skins of sheep and goats (HARD), destitute (HARD), afflicted (HARD), mistreated (HARD)— 38 of whom the world was not worthy—wandering about in deserts and mountains (HARD), and in dens and caves of the earth (HARD).
Once again - whether the people enjoyed seeing God's miraculous power or whether they endured terrible hardships, they were commended for their faith.

Effectual Grace is Among the Redemptive Benefits of Christ
Do you confess that effectual grace (John 6:63-65, 37) is among the redemptive benefits that Christ purchased on the cross? If you do then you cannot possibly be a four-point Calvinist since you would then affirm that Christ died in a way for the elect (a redemptive way) that he did not for the non-elect. If you do not believe effectual grace is a redemptive benefit of Christ's work, then you are left affirming that this is a benefit obtained APART from Christ - a Christless redemption that turn the doctrines of grace into a theological abstraction. This would go against the classical Christian confession that all of salvation ... the whole work is centered in the Person of Christ alone (Eph 1: 3-4). God the Father and the Holy Spirit do not redeem people apart from the work of Christ.
We love God, not by obeying his law, but by "believing" in His Son?
Visitor: We love God by believing in the name of His Son and loving one another, not by obeying the law.
Response: I would argue that this is a false contrast. Here's why:
You said, We love God not by obeying his law but by "believing" in His Son?
First, I would propose to you that "believing" is not any easier then obeying the law. We can no more "believe" than obey the law without renewal of heart. We believe, love AND obey only because Jesus has done for us what we are unable to do for ourselves and given us a new heart which loves God and his law. These (including belief) are the result of God having done a work of grace in us.
Second, you said, "Loving one another?" But how do we love one other, according to NT Scripture?
"By this we know that we love the children of God, when we love God and obey his commandments." (1 John 5:2)
Last, how do we love God, according to the New Testament?
"For this is the love of God, that we keep his commandments. And his commandments are not burdensome. (1 John 5:3)
If God has renewed our hearts we will believe God, love God and his law and desire and seek to obey His commands. This does not "fall short of what it demands" because we are "in Christ" who has fulfilled the law for us. So to those ALREADY renewed in heart, the NT says, "If you keep my commandments, you will abide in my love. . ." (John 15:10a)
We love (and therefore obey) because God first loved us.
The Three Transfers
This very recent audio sermon (simply called "Romans 5") discusses the vital theme of Federal Headship, imputation and what I refer to as the Three Transfers:
1. The sin/guilt of Adam, transferred to the entire human race
2. The sins of the elect (believers) transferred to Christ on the cross
3. The righteousness of Christ transferred to the elect (believers)
- Pastor John Samson
Physical Birth - Spiritual Birth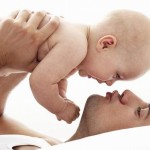 Physical birth: What role did your will have in your physical birth? Answer: nothing!
Were you consulted about the matter? Did you give your approval so that you might have life? Did you choose your parents, your situation, your sex or your country?
No, you did not. Your parents (by their activity alone) made the choice to cause your birth.
Spiritual birth: What was it that triggered the new birth?
The Apostle John lists three things that were non factors:
John 1:12 But to all who did receive him, who believed in his name, he gave the right to become children of God, 13 who were born, not of blood nor of the will of the flesh nor of the will of man, but of God.
1. It was NOT because of blood (not because of human ancestry).
2. It was NOT because of the will of the flesh.
3. It was NOT because of human will.
Question: So what caused the new birth?
Answer: GOD!
God did it! The new birth is the work of God alone, all of grace.
- JS
New book by Matthew Barrett – Salvation by Grace (P&R)
Matthew Barrett. Salvation by Grace: The Case for Effectual Calling and Regeneration. Phillipsburg, NJ: P&R, 2013.
Foreword by Thomas Schreiner and Bruce Ware.
Book is available at: Amazon and Monergism Books
Book Description:
Salvation by Grace: The Case for Effectual Calling and Regeneration presents a magisterial case that God's grace is monergistic—that God acts alone, apart from human cooperation, to effectually call and sovereignly regenerate sinners. Thus effectual calling and regeneration logically precede conversion in the ordo salutis (order of salvation), thereby ensuring that all of the glory in salvation belongs to God, not to man. The author also evaluates Arminian and modified views of the nature of God's grace in salvation, finding them unbiblical because they fail to do justice to the scriptural portrayal of God's sovereignty and glory in salvation.
The relationship between saving faith and regeneration is vitally important in the biblical doctrine of salvation. It is a watershed issue in the debate between historic Calvinism and historic Arminianism. Although one can savingly believe the gospel without rightly understanding this relationship, the integrity of the biblical witness to the grace of God in that gospel cannot be consistently maintained without recognizing the priority of regeneration in the application of salvation. Dr. Barrett sees this truth clearly and argues persuasively for the monergistic—or Calvinistic—position. His arguments are exegetically careful, theologically rigorous, and historically informed. Monergists will welcome this book as a helpful guide to the issues at stake, and synergists will not be able to ignore its devastating critique of their strongest arguments.
Salvation by Grace: The Case for Effectual Calling and Regeneration from credomag.com on Vimeo.
Continue reading "New book by Matthew Barrett – Salvation by Grace (P&R)" »
"If you love Me, you will keep My commandments." Jn 14:15
Don't verses like these (and they are numerous) demonstrate that as Christians we still have to obey God's commands?
As you know, we affirm with the Bible that salvation is not by law but by Christ alone, but you should not automatically conclude from this that we are against God's law. Christians are not against the law but against trusting in my ability to keep it in order to attain a righteousness standing before a holy God, something which only Christ, the sinless one, can do for us. The law was given to reflect God's holy standard which reveals our sin and moral inability to fulfill it (Rom 3:19-20) ... It shows that we could never attain righteousness on our own. The more we see the majesty and perfection of God, the more we will see how out of reach and unobtainable God is. it would require holy perfection on our part to please God which makes our covenant responsibility as human beings so great that it should make us buckle under the weight of it.
But we should not, as Christians, be threatened by the law. It is good and comes from the mouth of God Himself. It is only wrong when we somehow erroneously think that we are capable to live by it ourselves and do not need grace.
The view of the Bible that seems to most accurately reflect its Author's intent is the most Christocentric one. It is the view which sees Christ and His work as sufficient ....sufficient to provide EVERYTHING we need for salvation, including a new heart to believe (Ezek 36:26; John 6:37, 63-65). Other views tend to see the Bible, at least partly, as a self-help book ... that Christ is indeed necessary, but not actually sufficient to provide EVERYTHING... that we must do our part to EITHER attain or maintain our just standing before God. Such a view believes that God only helps those who first help themselves. But the Bible teaches, rather, that God only helps those who are unable to help themselves ... those that are spiritually bankrupt and come to Christ with empty hands.
The Biblical view is that we do indeed work ... but we work out of our salvation. We work and do because of the grace of God in us, not in order to attain the grace of God. Grace is not a reward for faith but the cause of it. Keeping Jesus' commandments is an effect of the love He has ignited in our heart ...We love God and keeps his command because He first loved us and Kept the commands for us.
Man's Natural Inability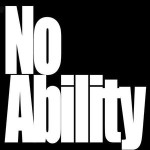 John 3:
Nicodemus:2 'We know that you are a teacher having come from God. For no one is able [dunatai] to do these signs that you do unless God is with him.'
Jesus:3 'Truly, truly, I say to you, unless one is born again he cannot [dunatai] see the kingdom of God.'
Nicodemus:4 'How can [dunatai] a man be born when he is old old? Can [dunatai] he enter a second time into his mother's womb and be born?'
Jesus:5 'Truly, truly, I say to you, unless one is born of water and the Spirit, he cannot [dunatai] enter the kingdom of God. . . . The wind blows where it wishes...'
Nicodemus:9 'How can [dunatai] these things be?"
* * * * *
John 6:44
Jesus: No one can [dunatai] come to me unless the Father who sent me draws him. And I will raise him up on the last day.
65 Jesus: And he said, "This is why I told you that no one can [dunatai] come to me unless it is granted him by the Father."
* * * * *
Romans 8:
Paul: 7 For the mind that is set on the flesh is hostile to God, for it does not submit to God's law; indeed, it cannot [dunatai]. 8 Those who are in the flesh cannot [dunatai] please God.
* * * * *
1 Cor 2:
14 The natural person does not accept the things of the Spirit of God, for they are folly to him, and he is not able [dunatai] to understand them because they are spiritually discerned.
* * * * *
In contrast:
1 John 5:1: "Everyone who believes that Jesus is the Christ has been born of God."
Comment: In the original Greek, the verb tenses in this verse are very revealing. A literal translation reads as follows: "All the ones going on believing (pisteuon, a present tense, continuous action) that Jesus is the Christ has been born (gennesanta, perfect tense - an action already complete with abiding effects) of God."
The fact that someone is presently going on believing in Christ shows that they have first been born again. Faith is the evidence of regeneration, not the cause of it. Since both repentance and faith are possible only because of the work of God (regeneration), both are called the gift of God in Scripture (Eph. 2:8, 9; Phil. 1:29; 2 Tim 2:24-26).

If People Do Not Have Free Will, How Do You Explain Adam?
I recently posted the following quote on the bondage of the will with a question from a visitor that follows:

"If the natural man has a free will to believe the gospel, then why does he need grace? If his will is naturally free then it would do away with the need for grace altogether...Therefore, to teach that the natural man has a free will overthrows the gospel ... it is precisely because man is in bondage to sin that he needs Christ to set him free." (John 8:34,36)
Question: How do you explain Adam then? God gave him a command not to each the fruit but he also gave him free will to choose. Hence why we fell into sin. If he didn't have free will he wouldn't have needed the command.
Response: Thank you. Your question shows that you may misunderstand the issue being discussed. Before the fall, Adam was "able to sin and able not to sin". At that time, his condition was not that of someone whose will was in bondage to sin. However, after the fall, God's holy standard did not change for us. He still required perfect holiness to his creatures in order for a restored relationship. But in his fallen state, man is "not able not to sin". That is why my post referred to this persons' condition as "natural man" which is the term the Bible uses to describe fallen man. In other words he is in bondage to sin - he cannot choose Christ apart from special grace. So when we discuss the idea of the bondage of the will, it is specifically speaking of what the Bible says our condition is AFTER THE FALL. i.e. Apart from special grace man has no free will to believe the gospel.
so again, it has already been established that the natural man has no free will. All Christians agree with this if they understand what the bible says and what I explained above. The question REALLY is, what is the nature of God special grace.
Question: How do we confront sin in skeptics and not come off as self-righteous?
Response: Important question. Jesus said, "...first take the plank out of your own eye, and then you will see clearly to remove the speck from your brother's eye." So how do we take the plank out of our own eye? Well, the first and most important step someone must take if someone is to even be considered a Christian at all is to cast away all self-righteousness, pride, and conceit of their own goodness. In light of God's holiness, they know with certainty that their ONLY hope to be reconciled with God is to recognize themselves as a poor sinner, saved only by the mercy of Christ alone, and not because they have merited God's favor. Therefore, Christians who persistently act or think as if they were superior to others are living and thinking directly contrary to the most crucial concept involved in becoming a Christian, and as such they may not even be Christians at all. The Bible teaches that all people are sinners, and none can even approach the righteous of God on the basis of their own behavior. So when true Christians who have been humbled by God, tell others that their behavior does not meet God's holy standards, it is not an attempt show superiority, since we obviously are not superior... but rather to warn them in love of the danger they are bringing to their soul in light of their actions before God. So we come to others both as an equal and as a friend.
>>>More on this issue here <<<