« The #1 Reason For Embracing Particular Redemption | Main | Jesus on Every Page: 7 Reasons to Study Your Old Testament by David Murray »
The #2 Reason For Embracing Particular Redemption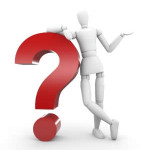 Pastor John, thank you for answering my question concerning your number 1 reason for believing in Particular Redemption. May I probe a little further and ask, "what would be your number 2 reason?"
My number 2 reason would be the Bible's consistent message concerning the priestly ministry of the High Priest. Please allow me to explain.
In the Old Testament, we have many types and shadows which anticipate the perfect ministry and work of Christ when He would come. One of these types was the Israelite High Priest who offered the sacrifice and interceded for the people of God.
This High Priest wore special garments which portrayed his function in the Tabernacle or Temple. These are described in Exodus 28, 39 and Leviticus 8. As you might imagine, the study of the High Priests garments is very rich in meaning and significance.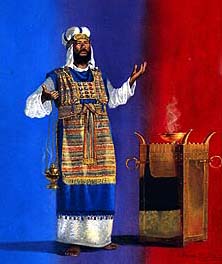 For brevity's sake I would just mention two of these garments. Firstly, the Ephod which was a richly embroidered vest (or apron) with two onyx engraved gemstones on the shoulders, on which were engraved the names of the twelve tribes of Israel. Secondly, the Priestly breastplate (Hebrew hoshen), fastened to the Ephod which had twelve gems, each engraved with the name of one of the tribes.
Much could be said about this but what is clear is that the High Priest, on the Day of Atonement (Yom Kippur) made intercession for the twelve tribes (the people of God) and offered the prescribed sacrifice on their behalf.
The High Priest interceded and brought sacrifice for the chosen people of God, Israel; and not for the other nations around them. No intercession or sacrifice was made for the Amalekites, the Philistines, the Amorites. Intercession and atonement was made for the people of God alone.
Fast forward then to the night before Jesus was crucified. What we have in John chapter 17 is something called "Christ's High Priestly Prayer." Jesus makes intercession for a definite group of people (those the Father had given to Him). Let me quote the text, highlighting certain words for emphasis:
"I am praying for them. I am not praying for the world but for those whom you have given me, for they are yours… Holy Father, keep them in your name, which you have given me… I have guarded them… I have given them your word, and the world has hated them because they are not of the world, just as I am not of the world. I do not ask that you take them out of the world, but that you keep them from the evil one. They are not of the world, just as I am not of the world. Sanctify them in the truth; your word is truth. As you sent me into the world, so I have sent them into the world. And for their sake I consecrate myself… I do not ask for these only, but also for those who will believe in me through their word, that they may all be one, just as you, Father, are in me, and I in you, that they also may be in us, so that the world may believe that you have sent me. The glory that you have given me I have given to them, that they may be one even as we are one, I in them and you in me, that they may become perfectly one, so that the world may know that you sent me and loved them even as you loved me. Father, I desire that they also, whom you have given me, may be with me where I am, to see my glory that you have given me because you loved me before the foundation of the world. O righteous Father, even though the world does not know you, I know you, and these know that you have sent me. I made known to them your name, and I will continue to make it known, that the love with which you have loved me may be in them, and I in them."
In the role of our Great High Priest, Christ inteceeded only for the elect (those given to Him by the Father). Just as the Old Testament portrayed the sacrifice and the ministry of intercession as being intimately related, so it is with Christ and His work for us.
He laid down His life for the sheep
John 10:14 I am the good shepherd. I know my own and my own know me, 15 just as the Father knows me and I know the Father; and I lay down my life for the sheep. 16 And I have other sheep that are not of this fold. I must bring them also, and they will listen to my voice. So there will be one flock, one shepherd.
He died for the children of God scattered abroad
John 11:51 He did not say this of his own accord, but being high priest that year he prophesied that Jesus would die for the nation, 52 and not for the nation only, but also to gather into one the children of God who are scattered abroad.
He gave Himself for the Church
Eph. 5:25 Husbands, love your wives, as Christ loved the church and gave himself up for her, 26 that he might sanctify her, having cleansed her by the washing of water with the word, 27 so that he might present the church to himself in splendor, without spot or wrinkle or any such thing, that she might be holy and without blemish. 28 In the same way husbands should love their wives as their own bodies. He who loves his wife loves himself. 29 For no one ever hated his own flesh, but nourishes and cherishes it, just as Christ does the church...
Which Church He purchased by His blood
Acts 20:28 Pay careful attention to yourselves and to all the flock, in which the Holy Spirit has made you overseers, to care for the church of God, which he obtained with his own blood.
He bears the iniquities of those He makes righteous
Isa 53:11 Out of the anguish of his soul he shall see and be satisfied; by his knowledge shall the righteous one, my servant, make many to be accounted righteous, and he shall bear their iniquities.
He ransomed people (not all without exception, but all without distinction)
Rev 5:9 "for you were slain, and by your blood you ransomed people for God from every tribe and language and people and nation...
A study of Hebrews chapters 8 - 10 reveals the significance of Christ's once for all sacrifice which perfects all for whom it was made (Heb 10:10,14). Scripture tells us, "Consequently, he is able to save to the uttermost those who draw near to God through him, since he always lives to make intercession for them." (Heb 7:25)
Just as the Old Testament High Priest made sacrifice and interceded for the people of God, Jesus as the Great High Priest provided the perfect sacrifice (Himself) that actually atoned for sin (rather than merely making people saveable), and His ministry of intercession was for (and continues for) the same exact group.