Through the Eyes of Spurgeon - Official Documentary
The lives of millions of Christians around the world have been changed through the ministry of Charles Haddon Spurgeon. But how much do those of us who esteem him so highly really know about Charles Spurgeon, the man?
Worldviews in Conflict
Text: Acts 16:16-40
Each of us is influenced by our surrounding culture far more than we realize. Only the Word of God can give us the discernment needed to divide truth from error.
A God of Strategies
On today's DL broadcast, once again guest hosting in Dr. James White's absence, I taught from Acts 16:1-15. I discussed the Apostle Paul's mission strategy as it relates to the circumcision of Timothy, the closing and the opening of doors for the gospel, and God's activity in opening the heart of man. - John Samson
The Peace Maker Part 2 by Ken Sande
Great advice, I highly recommend this book.
Engage Rather than Declare
One of the best ways to make people defensive is to abruptly announce what they have done wrong. If you launch into a direct and detailed description of their faults, they are likely to close their ears and launch a counterattack. Therefore, it is wise to think carefully about how to open a conversation in a way that shows genuine concern for the other person and engages him in listening to your words without being defensive. If you are talking to a friend who trusts you and is not likely to react strongly to the issue you want to raise, you may be able to speak fairly candidly. You could affirm your respect and friendship and then describe your concern in direct terms.
If strong trust has not been built between you, however, or if the issue is likely to trigger defensiveness, you would be wise to broach your concern in an indirect way that engages the other person's heart and mind without putting him instantly on guard. One of the best ways to do this is to use a story that touches the other person heart. Jesus was a master of this approach, using a wide variety of parables to engage people's hearts (Luke 10:25-27; 15:11-32). Nathan used this approach when he needed to show King David his sin (2 Sam 12:1-13), as did Joab when he wanted to convince David to pardon Absalom (2 Sam. 14:1-22).
A similar technique is to use an analogy or metaphor that uses a familiar concept in the other person's life as an illustration of way they themselves are behaving (Matt 13:24-33, 44-52). This could involve references to any topic that is important to the other person, which could include family, church, business, sports, or history. For example, when I need to talk to my son about failing to do his chores, I will often use a military metaphor. He admires soldiers, so when I appeal to his ideals of military discipline and respect, he listen more carefully. When I need to talk to my daughter about a relational issue, I will refer to a character she admires from one of the many books she reads. She aspires to noble character and close relationships, so she pays close attention when I compare her to one of her heroines. Similarly, if I need to talk with a pastor about a failure in his ministry, I will often use a shepherd metaphor, much as Nathan did when he approached David.
Whatever approach you use, your goal should be to describe your concern in a way that captures others' attention, appeals to their values, and gives hope thatt he issue can be resolved constructively. The more you engage another's heart and the less you declare his or her wrongs, the more likely he or she is to listen to you .

Inerrancy - What is at stake?
Steve Weaver serves as senior pastor of Farmdale Baptist Church in Frankfort, KY. His blog is http://pastorhistorian.com/. In an article found here he writes: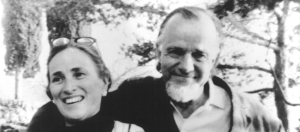 On May 15, 1984, the theologian Francis Schaeffer died. His widow and partner in ministry, Edith, would later write about the comfort that she received in those lonely moments. Her confidence rested in the inerrant Bible that her husband had defended throughout his ministry.
"It was 4 A.M. precisely that a soft last breath was taken…and he was absent. That absence was so sharp and precise! Absent. Now I only observed the absence. I can vouch for the absence being precisely at 4 A.M. As for his presence with the Lord, I had to turn to my Bible to know that. I only know that a person is present with the Lord because the Bible tells us so. I did not have a mystical experience. I want to tell you here and now that the inerrant Bible became more important to me than ever before. I want to tell you very seriously and solemnly—the Bible is more precious than ever to me. My husband fought for truth and fought for the truth of the inspiration of the Bible—the inerrancy of the Bible—all the 52 years that I knew him. But never have I been more impressed with the wonder of having a trustworthy message from God, an unshakable word from God than right then! I did not have to have, nor pretend to have, some mystical experience to prove that Fran had left to go somewhere, that he had gone to the prepared place for him, and that he was indeed OK. I could know that by turning to my precious Bible, and to his precious Bible (and we each have had several), and read again that absent from the body is present with the Lord—and that it is far better. It is far better for the one who is thus present, but not for those left behind. God knows all about the pain of separation and is preparing that separation will be over forever one future day. I also know that because the Bible tells me so. I feel very sorry for the people who have to be "hoping without any assurance"…because they don't know what portion of the Bible is myth and what portion might possibly be trusted." - Edith Schaeffer, Dear Family: The L'Abri Family Letters, 1961-1986 (San Francisco: Harper & Row, 1989), 388-389.
This is what is at stake when we talk about the inerrancy of Scripture. The inerrant Word of God is the Christian's only sure basis for hope. Based on Scripture's truthfulness and authority, we can have hope—confident assurance in a future reality—that our bodies will be redeemed, the curse on this earth will be removed, Christ will establish His eternal kingdom on a new earth where sin and its effects are finally removed!
The Guardrail of the Creeds
While never rising to the same authority as sacred Scripture (which alone is the word of God), the ancient creeds and confessions of the Church have served the people of God through the ages as concise and precise summaries of what the Bible teaches on very vital matters. These include, amongst others, the doctrine of God, the person and work of Christ, how a man is justified in God's sight as well as the doctrine of last things (eschatology). On today's Dividing Line, guest host John Samson teaches on the practical value of the ancient Creeds and Confessions of the Church.
A Strategic God
Acts 16:1-15: God is altogether active, even in the closing of some doors, as He has a strategy to open doors that no man can shut. His strategies always come to pass.
The Granting of Repentance Through The Use Of Means
2 Tim 2:24 And the Lord's servant must not be quarrelsome but kind to everyone, able to teach, patiently enduring evil, 25 correcting his opponents with gentleness. God may perhaps grant them repentance leading to a knowledge of the truth, 26 and they may come to their senses and escape from the snare of the devil, after being captured by him to do his will.
Part 1: There is war happening for your soul. On one side, Satan is scheming to enslave you to sin and blind you to the beauty of God. But God, by his power, is able to lead you to faith, repentance, and freedom. How is the war won? Dr. John Piper looks at several key verses in this lab.
2 Timothy 2-24–26, Part 1 // God May Grant Repentance from Desiring God on Vimeo.
Part 2: God makes the objects of the miracle of repentance agents of the miracle of repentance. In Part 1 of this two-part series, John Piper established that it is God who decisively brings repentance for any sinner. Now, he asks what role, if any, we have in bringing about that repentance for others.
2 Timothy 2:24–26, Part 2 // God's Agents of Repentance from Desiring God on Vimeo.
The Peace Maker by Ken Sande
Idols always demand scarifies. When someone fails to satisfy our demands and expectations, our idol demands that he should suffer. Whether deliberately or unconsciously, we will find ways to hurt or punish people so that they will give in to our desires. This punishment can take many forms. Sometimes we react in overt anger, lashing out with hurtful words to inflict pain on those who fail to meet our expectations. When we do so, we are essentially placing others on the altar of our idol and sacrificing them, not with pagan knives, but with the sharp edge of our tongues. Only when they give in to our desire and give us what we want will we stop inflicting pain upon them.
We punish those who don't bow to our idols in numerous other ways as well. Our children may use pouting, stomping, or shooting dirty looks to hurt us for not meeting their desires. Adults and children alike may impose guilt or shame on others by walking around with pained or crushed looked on their faces. And some people resort to physical violence or sexual abuse to punish and control others.
As we grow in faith and awareness of our sin, most of us recognize and reject overt and obviously sinful means of punishing others. But our idols do not give up their influence easily, and they often develop more subtle means of punishing those who do not serve them. Withdraw from a relationship is a common way to hurt others. This may include acting cool toward the other person, withhold affection or physical contact, acting sad or gloomy, refusing to look him or her in the eye, or even abandoning the relationship altogether.
Sending subtle, unpleasant cues over a long period of time is an age-old method of inflicting punishment. For example a friend of mine mentioned to me that his wife was not pleased with the fact that he was giving so much time to a particular ministry. He closed by saying, "And we all know, when Momma ain't happy, ain't nobody happy!" He laughed as he said it, but his comment made me think of the proverb. "A quarrelsome wife is like a constant dripping on a rainy day" (Prov 27:5). A woman has a unique ability to set the tone in a home. If she is not careful, she can pervert that gift and use it to create an irritable, unpleasant, uncomfortable atmosphere that tells her family, "Either get in line with what I want, or you will suffer". Such behavior is an act of unbelief. Instead of relying on God's means of grace to sanctify her family, she depends on her own tools of punishment to manipulate them into change. Of course, a man can do the same thing. By being perpetually critical and unhappy, he too can make everyone in the family miserable until they give in to his idols. The usual result of such behavior is a superficial splintered family.

Two Sermons
The Extraordinary Power of Ordinary Means

Do you see what I see? (the vision before us at King's Church)
Total Substitution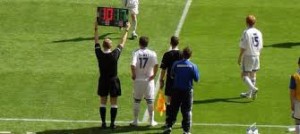 The message of the Gospel is so different from every man made attempt at religion that it is hard for even Christians to fully grasp its truth. Even for those who read their Bibles diligently there is a tendency to receive the inspired, inerrant, God breathed information through man centered filters, which means that we often fail to see the pristine beauty of a God who rescues us by His work alone. We tend to think 'there must be something God demands us to bring to the table of redemption.'
Here's what we know. There is a God and neither you nor I are Him. We therefore need to acknowledge Him as God, the way He has revealed Himself, both through nature and in Scripture, and approach Him on His terms. To act in any other way means that we create an idol and engage in idolatry.
The Bible makes it abundantly clear that God is holy. In fact, saying these words is wholly inadequate. Accessing the immediate presence of God, the angelic host proclaim day and night without ceasing, He is "holy, holy, holy" (Isa 6). Not just "holy" but "holy, holy, holy."
God is perfect in holiness and therefore His standards are likewise perfectly holy. He demands perfection. Christ said, "You therefore must be perfect, as your heavenly Father is perfect." (Matt 5:48)
What God demands from you is:
1. Perfect obedience to His law - Getting close is just not good enough. No best efforts are allowed.
2. Perfect repentance.
3. Perfect faith.
Do you see the problem here? No man is capable of any of this. Jesus said "For I tell you, unless your righteousness exceeds that of the scribes and Pharisees, you will never enter the kingdom of heaven." (Matt 5:20) This statement should rock our religious world to its very foundation. Jesus, the kind and Good Shepherd affirms the fact that just as a country's leader might not negotiate with terrorists, God will never negotiate with sinners. The requirement for entry into God's presence is perfect righteousness. His standards are perfect and He will never lower them. God is just and He will not violate His character in order to allow a sinful man into His presence.

Taking God at His Word By Kevin DeYoung
pg. 22
The goal of this book is to get us believing what we should about the Bible, feeling what we should about the Bible, and to get us doing what we ought to do with the Bible. Give all that we've seen about the psalmist's faith in the word and passion for the word, it's no surprise that Psalm 119 is filled with action verbs illustrating the Spirit-prompted uses for the word:
• We sing the word (v.172)
• Speak the word (vv. 13,46,79)
• Study the word (vv. 15,48,97,148)
• Store up the word (vv. 11,93,141)
• Obey the word (vv. 8,44,57,129,145,146,167,168)
• Praise God for the word (vv.7, 62, 164, 171)
• And pray that God would act according to his word (vv.58, 121-13,147,149-152,153-160)
These actions are no substitutes for proper faith and affection, but they are the best indications of what we really believe and feel about the word. Sing, speak, study, store up, obey, praise, and pray—this is how men and women of God handle the scriptures. Now don't panic if you seem to fall short in believing, feeling, and doing. Remember, Psalm 119 is a love poem, not a checklist. The reason for starting with Psalm 119 is that this is where we want to end. This is the spiritual reaction the Spirit should produce in us when we fully grasp all that the Bible teaches about itself. My hope and prayer is that in some small way the rest of this book will help you say "Yes!" to what the psalmist believes, "Yes!" to what he feels, and "Yes!" to everything he does with God's holy and precious word.

5 Years From Now...
Dr. James White makes a scary prediction:
Offenses Will Come
Acts 15:36-41 - At the height of being used by God, Paul and Barnabas experienced such a sharp disagreement that they parted ways. Offenses will come. They are inevitable. What are we to do when conflicts arise?