On Guard: Preventing and Responding to Child Abuse at Church by Deepak Reju
pg. 4
In the movie Grand Canyon, Kevin Kline plays the role of an immigration lawyer who flees from a bumper-to-bumper traffic jam by heading down a side street. Within just a few minutes, a rather predictable Hollywood scenario unfolds: An upper-class lawyer driving a fancy car stalls in a dangerous neighborhood. He calls for a tow truck, but while he waits, a street gang surrounds his car and starts threatening him.
The tow truck soon arrives, and the old driver starts to hook up the disabled car, much to the chagrin of the gang members. "What are you doing, old man? Can't you see you are spoiling our fun?" protests the gang leader.
Taking him aside, the driver explains, "Man, the world ain't supposed to work like this. Maybe you don't know that, but this ain't the way it's supposed to be. I'm supposed to be able to do my job without askin' you if I can. And the dude is supposed to be able to wait with his car without you rippin' him off. Everything's supposed to be different than what it is here."
Welcome to the cold, hard reality of life in a corrupt and sinful world.
Not the Way It's Supposed to Be
In the beginning, it wasn't this way. God made the world, and everything he made, even the first man and woman, he deemed "good" (Genesis 1:5, 12, 18, 21, 25, 31). But quickly things went wrong as Adam and Eve chose to listen to the words of the serpent rather than trust in God (Genesis 3:1–13). Sin entered the world through the first couple and has been passed on to every generation since then.

The Bible explains to us why this world is not the way it is sup-posed to be—sin entered the world and corrupted everything. That's right—everything. No one and nothing escapes its evil grasp. The apostle Paul wrote, "There is no one righteous, not even one; there is no one who understands; there is no one who seeks God. . . . For all have sinned and fall short of the glory of God" (Romans 3:10–11, 23).
Every human being is a sinner. No one escapes the curse of Genesis 3. Sin has corrupted every part of our human existence—our thinking, our actions, our desires, our plans, our hopes, and our dreams. Our nature is sinful from birth (Psalm 51:5). Every bit of who we are is affected.
It is no surprise, then, that some adults will do unspeakably wrong things to children. In a fallen world, one sees and experiences all kinds of evil. Some men and women are so distorted by sin that they willingly commit atrocious acts against innocent children. I am going to call these people by a variety of terms—sex offender, child abuser, or perpetrator. Sometimes I will even call them sexual predators because that's exactly what they are—evil people who deliberately prey on kids.
Abuse and Moral Authority
Child abuse can be defined as any act or failure to act resulting in imminent risk, serious injury, death, physical or emotional or sexual harm, or exploitation of a child.
God has entrusted the care of children to parents (and extended family), which means they have the moral responsibility to protect, feed, mentor, care for, and love their children. There is also a more general sense in which God has given moral responsibility to adults. Church members care for other people's kids in children's ministry; teachers guide children through their education; community baseball and soccer coaches encourage and equip kids with skills in a particular sport. Even an adult passing by a child lying hurt in the street will feel more than just the tug of a good Samaritan; he will feel a natural impulse to help someone who is weaker and more vulnerable than himself.
God has given parents a unique authority over their children, but in some sense, he has given any adult who watches over a child— a teacher, coach, babysitter, or even a fellow church member—a level of responsibility and authority for that child. Every good authority reflects God; and every bad authority speaks a lie to children about God and who he is. When any adult—relative or otherwise—abuses a child, it is a violation of the moral authority entrusted to adults. Abuse is antithetical to an adult's God-given charge to care for kids. To put it more bluntly: Abuse in any form is wrong. There is never an excuse to abuse a child.
Show Me the Numbers
To get a greater sense of the problem, a quick statistical overview of child abuse is helpful:

There are approximately 747,000 registered sex offenders in the U.S. alone.
There are more than 100,000 sexual offenders who fail to report every year.
As many as one in three girls and one in four boys will be sexually abused at some point in their childhood.4
Approximately thirty percent of all cases are reported to authorities—meaning that seventy percent never get proper attention or prosecution.
Over 63,000 cases of child sexual abuse were reported in 2010.
Offenders typically prey on children they know, not strangers. Most perpetrators are acquaintances, but as many as forty-seven percent are family or extended family.
Suffer Hardship With Me As A Good Soldier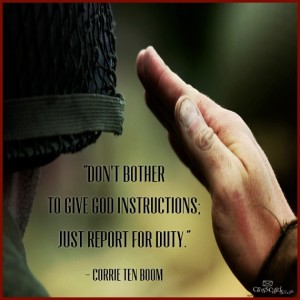 "Suffer hardship with me, as a good soldier of Christ Jesus." - 2 Timothy 2:3 (NASB)
The political landscape had changed dramatically between the writing of 1 and 2 Timothy, and none of it was for the good. When Paul wrote 1 Timothy the Church was booming. Things looked very bright. Timothy, Paul's son in the faith must have been thrilled to see leaders emerging and taking their place alongside him in the ministry. Things were going so well that Paul wrote to inform Timothy regarding the kind of attributes and qualities potential elders and deacons should have before being placed into office. The Church was healthy and growing and there was a real excitement in the air.
But that was 1 Timothy… By the time 2 Timothy was written, things were radically different. Public opinion had turned on the Christians and the Roman Empire was now flexing its strong muscles. Christians were no longer left alone. Instead they were hounded, captured, imprisoned, enslaved and even killed. Many of those who had professed faith in Christ were now taking the easy way out, defecting from the faith in order to save their skins. Trusted members of Timothy's leadership team were now "missing in action," nowhere to be found. As a result of this, the precious Church he was pastoring was now in sharp decline.
2 Timothy is a very different kind of letter than 1 Timothy. Paul writes as a man knowing he was about to die for his gospel convictions. He writes, "For I am already being poured out as a drink offering, and the time of my departure has come. I have fought the good fight, I have finished the race, I have kept the faith." (2 Tim 4:6,7)
Paul writes strong words for tough times. He writes for the good of Timothy's soul.
The message, in so many words was this:
"Stay at your post Timothy. While many have left you, even the very leaders you raised up, and while your heart is devastated by this, know that you have a sacred trust from the Lord. Instead of giving up, throwing in the towel as a heart broken man, be a man, suck it up my son. Stay rooted and grounded in the gospel of grace. Know that God is with you. Rather than wollowing in your sadness, be a leader. I want you to get up, shake yourself off, and realize that Christ has commissioned you to do something. Your commander has spoken to you with clear orders. Until He tells you otherwise, you know exactly what you are to do. You then, my child, be strengthened by the grace that is in Christ Jesus. (2 Tim 2:1) Then find faithful men… and Timothy, there will be some… go look for them, find them and once you have done so, pour your life into them. Tell them what you know. Leave nothing unsaid. Even if it means starting again from scratch, pour your life into these men. Teach them the word. Teach them what I have taught you. What you have heard from me in the presence of many witnesses entrust to faithful men who will be able to teach others also. (2 Tim 2:2) Share in suffering as a good soldier of Christ Jesus. Stay at your post my son. He has given you His word. Use it skillfully my son. All Scripture is God breathed – use it to encourage, to build up, to stir up and if necessary, rebuke. Don't allow yourself to be intimidated by anyone. You are God's man and you have a job to do.
Christ's solemn charge is for you to preach the Word and do so when the people like it and throng to you, and preach the Word when they do not like it at all, even when they will not endure it, and they leave you, when the only sound you hear is the remembrance of the empty words they said to you. I know… I know.. they promised you that they would always be with you.. and now, they are gone… but Timothy… this is all a part of being a good soldier of Jesus Christ. He never promised you a life of popularity or ease. What I am saying to you applies equally to me. I am writing this from a prison cell awaiting my own death. . All have left me too. Only Luke is with me (2 Tim 4:11)… But Timothy, keep your eyes on the prize. Endure hardship as a good soldier… Be strong in the grace that is in Christ Jesus. Henceforth there is laid up for me the crown of righteousness, which the Lord, the righteous judge, will award to me on that Day, and not only to me but also to all who have loved his appearing. Stay at your post my son. Until the Lord says otherwise, you have a job to do. Do it!"
- John Samson
Nobility - A Daily Habit
Acts 17:10-15
What should our attitude be to the preaching of God's Word? The Bereans possessed three components which made them "more noble" than their Thessalonian counter-parts.
The Pastor and Counseling: The Basics of Shepherding Members in Need
Shepherds do not smell good. At least, good shepherds do not smell good. A good shepherd identifies with stinking sheep, and the scent rubs off. But shepherds stink not only because they smell like sheep. They stink because they smell like sweat. And blood, too. Like common laborers, their faces are streaked and their backs are bent. Like common soldiers, their eyes are strained and their arms are scarred. Like both, they often feel overspent and undersupplied. And they've made peace with the fact that this kind of work requires as much. You'll never meet a good shepherd who is still shower-fresh by the afternoon.
In the same way, you'll never meet a good pastor who has a breezy attitude toward his task. He does not bemoan the hard work required to care for the stubborn and the hurting while still feeding and protecting everyone else. Sure, every pastor has days when he is tempted to look heavenward and ask, why the constant problems from these people? But he finds the faith to accept that his task Is hard. God made it that way to empty a pastor of himself, so that he may be filled with the power of Christ.
PUBLIC MINISTRY, PERSONAL PROBLEMS
We have never heard the explicit claim that ministry is easy. But we have seen many pastors try to arrange it to be. We've also seen plenty of men head into the pastorate for a pulpit ministry. What they mean by pulpit ministry is getting paid to preach and teach, with perhaps a pastoral visit here and there. They know personal ministry and counseling are important, so they usually plan to grow the church budget through their amazing pulpit skills, then hire an associate pastor to do everything else.
We do not mean to sound caustic. We were once young men with visions of leading a loyal people into the great unknown through eloquent exposition and piercing application, the power of the Word radiating from the pulpit like blazing light in the dusky culture. Husbands would take the hands of their wives during our sermons and repent in bitter tears that after¬noon. Addicts would decide then and there to never indulge again. Depressed people would come out of their fog under the sound of our voices. Our preaching ministry would be strong enough to make the counseling ministry unnecessary. Or at least mostly unnecessary. Sure, there would be a straggling nut-job here and there, but the church would be healthy because of the preaching ministry.
But two things kept us from persisting in this dream: experience and the Bible. Experience is a strict schoolmaster. It points out right away that we start out as pretty crummy preachers. Even as we become less crummy, we will find that improved preaching does not necessarily correlate with less trouble in the lives of our people. In fact, pick your favorite preacher, and you will see a church with a bigger budget but no less trouble in the life of its people. Experience won't permit the illusion that preaching is all there is to ministry.
Just to be crystal clear, preaching is the vital and central ministry of the Word in the mission of the church. It is a primary purpose of the body's gathering and is foundational to any personal ministry we do. So do not misunderstand our intention here. We are not calling into question the primacy of the preaching ministry. We are merely pointing out that it is not the only place that the ministry of the Word happens in the life of the church.
Experience alone would not be a sufficient teacher to establish this point. Better than simply learning from what doesn't work in the real world is learning what constitutes shepherding by looking to the Bible.
PERSONAL MINISTRY IN SCRIPTURE
Peter's eyes were probably weary as the morning sun was just starting to warm the beach. He probably studied Jesus's resurrected face closely as they ate breakfast in silence, all the disciples too timid to ask if it was really he. They were waiting for Jesus to start the conversation. "Simon, son of John, do you love me more than these?" You know the story. Three times Jesus asked Peter if he truly loved him. By the third time, Peter was grieved that Jesus would seem so unconvinced by his affirmative answers. But each time, Jesus was instructing Peter how to demonstrate genuine love for him: "Feed my sheep" (John 21:15–19). Loving Jesus involves caring for those who are his. And caring for those who are his will involve death. For Peter, it was literal death. Jesus predicted "by what kind of death he was to glorify God" (v. 19).
Ministry Is Suffering
While we recognize that Peter's calling as an apostle was unique to him, we also understand that the path of following Jesus in leading his church will include both labor in feeding sheep and suffering at the hands of others.
Many years later, the seasoned Peter would make this connection urgently clear:
So I exhort the elders among you, as a fellow elder and a witness of the sufferings of Christ, as well as a partaker in the glory that is going to be revealed: shepherd the flock of God that is among you, exercising oversight, not under compulsion, but willingly, as God would have you; not for shameful gain, but eagerly; not domineering over those in your charge, but being examples to the flock. And when the chief Shepherd appears, you will receive the unfading crown of glory. (1 Pet. 5:1–4)
Peter's authority as an apostle was due, in part, to his witness of the sufferings of Christ. He focused on Christ's suffering because it was necessary to the glory to be revealed. This is a major theme of Peter's letter (1 Pet. 1:6–7, 11; 2:21–25; 3:13–17, 18–22; 4:1, 7, 12–19). Peter would one day participate in this glory, and so will every pastor who shepherds the flock of God until Christ's return. But to get there, shepherds will suffer. Why else would Peter have to instruct his readers to take on this task willingly, even eagerly, and not under obligation? We don't naturally take on tasks that do not profit us ("not for shameful gain").

Ministry Is Personal
But so far, we have only shown that Scripture indicates shepherding God's flock to involve labor and suffering; we have not yet shown that the toil is not merely in public proclamation, but also in personal ministry. To do so, let's look to Paul as a prime example of a man who toiled in public proclamation while also engaging in the labor of personal ministry. Paul was a public beacon of gospel preaching, and he was called by God to suffer in this labor (Acts 9:15–16). He proclaimed the gospel openly in the synagogues, and this brought threats of death (9:20–25). Paul proclaimed the good news publicly in Cyprus (13:4), Antioch (13:14), Iconium (14:1), various cities of Lycaonia (14:6–7), and countless other places. A major portion of Paul's ministry was the public proclamation of the gospel.
But if we were to conclude there, we would have to ignore significant portions of Paul's ministry. His letters to the churches displayed the heart of a man who had labored many long hours in caring for God's people. In fact, he refers to his suffering and cannot ensure will go our way ("not domineering over those in your charge"). We don't naturally want to get close enough to model faithfulness in suffering. But the words of Jesus to Peter that morning on the beach probably echoed in the apostle's mind as he penned this exhortation to his fellow pastors. "Shepherd the flock of God" sounds a lot like "Feed my lambs."
Peter saw Jesus ascend into heaven, and it made whatever toil he had to face on behalf of his people well worth it. He knew that Jesus took his place in heaven to be the chief Shepherd, one who would be ultimately responsible for watching over every sheep. This is indeed a worthy labor amid people as the credentials that prove his calling by God in opposition to those who used earthly impressiveness to prove theirs. He underwent beatings, stonings, and shipwreck to labor personally for God's people (2 Cor. 11:23–30). Paul speaks of his own ministry as flowing from "affectionate desire" for those under his care, a desire so strong that he, Silvanus, and Timothy "were ready to share with you not only the gospel of God but also our own selves, because you had become very dear to us" (1 Thess. 2:8). He underwent "labor and toil," earning a living so as not to be a burden on them, so that he could say, "Like a father with his children, we exhorted each one of you and encouraged you and charged you to walk in a manner worthy of God, who calls you into his own kingdom and glory" (2:11–12).
Jesus is the Messiah; Here's the Proof!
Using just the Hebrew Scriptures, Paul explained and proved Jesus was the long awaited Messiah.
Acts 16:25-17:9
The Fundamentals of Expository Preaching
From The Master's Seminary (http://www.tms.edu/), Dr. John MacArthur and Dr. Steven Lawson teach a course on Expository Preaching. The course is a wonderful encouragement and provides specific, practical direction for anyone called to the preaching ministry. - Pastor John Samson, King's Church, Peoria, AZ.
Lecture 1 - John MacArthur: "Consequences of Non-Expository Preaching, Part I"
Lecture 2 - John MacArthur: "Consequences of Non-Expository Preaching, Part II"
Lecture 3 - John MacArthur: "Consequences of Non-Expository Preaching, Part III"
Lecture 4 - Steven Lawson: "The Meaning of Expository Preaching"
Lecture 5 - Steven Lawson: "The Marks of Expository Preaching, Part I"
Lecture 6 - Steven Lawson: "The Meaning of Expository Preaching, Part II"
Lecture 7 - Steven Lawson: "The Meaning of Expository Preaching, Part III"
Lecture 8 - Steven Lawson: "The Method of Expository Preaching, Part I"
Lecture 9 - Steven Lawson: "The Method of Expository Preaching, Part II"
Lecture 10 - Steve Lawson: "The Method of Expository Preaching, Part III"
What the bible really says about..... by Kevin DeYoung
The question "What does the Bible really teach about homosexuality?" is about a great many things. It's about Jesus's view of marriage, and the point of Romans 1, and the sin of Genesis 19 (whatever it was), and the abiding relevance (or not) of laws found in Leviticus. It's about the meaning of a few disputed Greek words and the significance of procreation. It's about the nature of same-sex behavior in the ancient world and whether the nature of personhood and personal fulfillment are defined by sexual expression. It's about how we change, and what can change and what cannot. It's about big themes like love and ho¬liness and justice. It's about personal hurts and hopes and fears and longings and duties and desires. It's about faith and repentance and heaven and hell and a hundred other things.
But before we get up close to the trees, we should step back and make sure we are gazing upon the same forest. As is so often the case with controversial matters, we will never agree on the smaller subplots if it turns out we aren't even telling the same story. The Bible says something about homosexuality. I hope everyone can agree on at least that much. And I hope ev¬eryone can agree that the Bible is manifestly not a book about homosexuality. That is to say, if we think the big takeaway from this Big Book is the rightness or wrongness of homosexual activity, then we've managed to take a sublime narrative and pound it into a single talking point.
As important as the question is—"What does the Bible really teach about homosexuality?"—the first and more significant question is "What does the Bible teach about every¬thing?" Which means we can't start this book with Leviticus 18 or Romans 1. We have to start where the Bible starts: in the beginning.
Tale as Old as Time (and Older Still)
The first person we meet in the Bible is God (Gen. 1:1). And the first thing we see about this God is that he is before all things (cf. Ps. 90:1–2). God is self-existent, independent, without be¬ginning or end, without equal, the Creator God distinct from his creation, a holy and unrivaled God—eternal, infinite, and, in his essence, unlike anything or anyone that ever was, is, or will be. This is the God we first meet in the first verse of the first book of the Bible.
And this is the God who created all things (Neh. 9:6; Acts 14:15; 17:24). He created heaven and what is in it, the earth and what is in it, and the sea and what is in it (Rev. 10:6). What's more, he made men and women as the crown of his creation, making them in his image and after his likeness (Gen. 1:26). He created them to rule and to reproduce and to have a relationship with him (Gen. 1:26–28; cf. 3:8).
But the first man and the first woman disobeyed God's com¬mand. They listened to the Slithering One as he tempted them to doubt the clarity and goodness of God's word (Gen. 3:1–5). They took a bite from the forbidden fruit, and the fruit bit back. When sin entered the world, it was not just a fall; it was a curse. The man, the woman, the Serpent, the ground—all felt the sting of the curse so that "not the ways things are supposed to be" became "the ways things are." In just retribution for sin, God drove the man and the woman from the garden and placed an angel to guard the way to the tree of life (Gen. 3:24). Their heaven on earth was no more, at least not until God would bring heaven back to earth (Gen. 3:15). The central plotline of the story of Scripture was set in motion: a holy God making a way to dwell in the midst of an unholy people.
Space does not permit a full retelling of this story, but one only has to look at the Promised Land or the temple to see the same narrative carrying forward. The Promised Land was a type of Eden, and Eden was a foreshadowing of the Promised Land. God describes the creation of Israel in the same way he describes the creation of the heavens and the earth (Jer. 4:23–26; 27:5). The boundaries of Eden and the boundaries of Canaan are similar (Gen. 2:10–14; 15:18). When Jacob comes back from the east to enter Canaan, he is met by an angel (Gen. 32:22–32)—an allusion to the angel placed at the entrance to Eden. Joshua likewise encounters a heavenly guardian when approaching the Promised Land by way of Jericho (Josh. 5:13–15).
God was giving his people a new kind of paradise, a reconstituted heaven on earth, a promised land in which God would be their God and they would be his people. But once again, they proved to be covenant breakers. Generations later, after being expelled from the garden, God plucked Abraham out of Babylon to go to the land of Canaan (Gen. 11:31–12:7). And generations later, after being expelled from the Promised Land, God plucked his people out of Babylon and sent the exiles back to their homes (Ezra 1:1). Adam had the garden and failed to obey. Israel got the garden back, and they failed to obey. Both were expelled east of Eden. In both cases, it took the sovereign hand of God to bring his people back from Babylon to where they belonged. The Promised Land was a lens through which God's people were supposed to look back to the Eden that was and look forward to the Eden that was to come again (Heb. 11:8–10, 13–16).
In the same way, the tabernacle and the temple were meant to reflect the garden of Eden and symbolize a kind of heaven and earth. The tabernacle was a copy and shadow of what can be found in heaven (Heb. 8:5). Once inside the tent, God's people were transported into a symbolic heaven, staring at deep blue curtains with images of cherubim seeming to fly in midair (Ex. 26:1–37). The Spirit filled Bezalel and Oholiab in the fashioning of the tabernacle just as the Spirit hovered over the chaos in the formation of the heavens and the earth (Gen. 1:2; Ex. 31:2–11). The entrance to both the tabernacle and the temple was on the east, reminiscent of Eden. Angels were carved on the mercy seat on the lid of the ark of the covenant, which was placed inside the Holy of Holies—another reminder that, like Eden, angels were guarding the presence of God. Even the menorah, with its branches, buds, and blossoms, was meant to look like a tree, likely a reminder of the tree of life found in the garden (Ex. 25:31–36). The Lord God put his tabernacle in the middle of the camp (and later, his temple in the midst of the city) to visually represent his dwelling place among the people. Just as God had walked with Adam in the cool of the day, so he made a way to dwell in the midst of his chosen people.
The garden, the land, and the temple did not prefigure a day when holiness no longer mattered. They pointed to the heavenly reality that has been our hope since Adam and Eve were barred from Paradise. That's why the picture of the New Jerusalem in Revelation 21 and 22 is a portrait of Eden re-stored. The tree of life is the long-awaited reward for those who believe and persevere. The reward is for those who know the grace of Christ (Eph. 2:1–9), are joined to Christ (Rom. 6:1–10), and have credited to their account the righteousness of Christ (2 Cor. 5:21; Phil. 3:7–11). The right to eat from the tree of life is not the right of those who profess one thing and do another (Rev. 3:1). It will not be enjoyed by those who forget their first love (2:4), those who deny the faith (2:10), or those who give themselves over to sexual immorality (2:14). Only those who overcome, only those who conquer, will be granted the right to eat of the tree of life, which is in the paradise of God (2:7). The heavenly vision of Revelation is the consummation of everything the garden, the land, and the temple pictured and predicted. No chaos, no conflict, no tears, no death, no mourning, no crying, no pain, no night, and no detestable thing. Nothing to interfere with a holy God and his holy people. The way things were—the way things should be—will finally become the way things are forever and ever.
Smaller and Bigger Than You Think
That's the story. That's what the Bible is all about. In one sense, there's not a whole lot about homosexuality. The story of the Bible is not the story of God giving a lecture on same-sex marriage or trying a case before the Supreme Court. Although homosexuality is one of the most pressing and painful controversies of our day, it's not what the church has been singing and praying and preaching about for two thousand years. And yet, in some ways it is.

The World vs. The Gospel
Acts 16:11-40
The Gospel of Jesus Christ will always be highly offensive and in opposition to every man-made religion/belief. And yet, God accomplishes the salvation of all His elect people in often surprising ways, through the use of His means.
TULIP - The Reformed Pubcast
Les and Tanner, hosts of "The Reformed Pubcast" begin the 5-week series through the Doctrines of Grace (known by the acrostic TULIP) with their guest Pastor and Radio show host, Jeff Durbin. Jeff explains the severity of man's condition before God, and our desperate need for a change of nature.
Les and Tanner continue the Doctrines of Grace series, this time joined by Author and Pastor Douglas Wilson. Pastor Wilson explains how God has chosen, in eternity past, a people for Himself.
In the next episode in the series, Les and Tanner invite anonymous thologian, TurretinFan to join them. TurretinFan explores the power of the atonement for those for whom it was intended.
As Les and Tanner continue through the series on the Doctrines of Grace, they're joined by author and teacher R.C. Sproul, Jr. R.C. explains how God effectually draws His people.
In the final installment of the series, Les and Tanner welcome director of Alpha and Omega ministries, Dr. James White. Dr. White explains the hope of our eternal security.
Charismatics and the Word of Faith Movement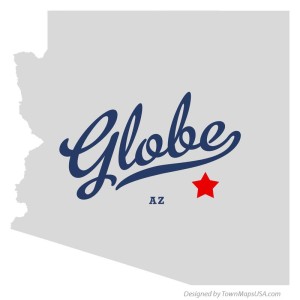 On Saturday, March 28, I traveled to Globe, Arizona to attend the 2015 Bible Conference at Sovereign Grace Baptist Church. The theme was the truth about the Word of Faith Movement / Pentecostalism / Prophecy / Tongues, and Healing on demand. The Guest speakers were Phil Johnson and Justin Peters. It was a rich time together in the word of God and a real privilege to meet host Pastor John Skaggs and the kind people of Sovereign Grace Baptist Church. The teaching sessions were excellent. I recommend them highly - JS:
Session 1: Phil Johnson: Why I am a Cessationist
Session 2: Phil Johnson: Beware the Greed Mongers: An expose of the Prosperity Doctrine
Session 3: Justin Peters: Clouds Without Water (1)
Session 4: Justin Peters: Clouds Without Water (2)
Session 5: Justin Peters: Clouds Without Water (3)
Session 6: Justin Peters: Clouds Without Water (4)
Side by Side by Ed Welch
Get your hands on this book!
This book identifies the skills we need to help one another. It is for everyone—friends, parents, even neighbors. Along the way we will find that God is pleased to use or¬dinary people, ordinary conversations, and extraordinary and wise love to do most of the heavy lifting in his kingdom. The basic idea is that those who help best are the ones who both need help and give help. A healthy community is dependent on all of us being both. So the book is divided into two parts. The first part guides you in sharing your burdens; the second part guides you in bearing the burdens of others. We all need help—that's simply part of being human. The help we need goes beyond things like getting our house painted or finding a good mechanic. It's deeper than that. We need help for our souls, especially when we are going through hardships. Help can be as simple as connecting with someone who understands or with someone who genuinely says, "I'm so sorry." We were not designed to go through hard things alone.
But it's not easy to ask for help. We spend a lot of time hiding our neediness because we are afraid of what people will think. Speaking personally, on most days I am happy to give help and reluctant to ask for it. For me, being needy is a sign of weakness, and, given a choice, I prefer to appear strong or at least competent.
Yet weakness—or neediness—is a valuable asset in God's community. Jesus introduced a new era in which weakness is the new strength. Anything that reminds us that we are dependent on God and other people is a good thing. Otherwise, we trick ourselves into thinking that we are self-sufficient, and arrogance is sure to follow. We need help, and God has given us his Spirit and each other to provide it.
We are all helpers—this too is part of being human. A young child is most satisfied when helping parents cook or clean. They delight in contributing to the household. In this, they illustrate how God has given all people gifts "for the common good" (1 Cor. 12:7), and all gifts are needed. There is no such thing as an unnecessary person.
Actually, we offer help so often that we might not even be aware of it. We listen to a roommate or a spouse about struggles at work, we commiserate with a friend who is full of fears, we give advice to the member of our small group who is going through a bumpy relationship, we ask how we can pray.
We were meant to live that way. We were meant to walk side by side, an interdependent body of weak people. God is pleased to grow and change us through the help of people who have been re-created in Christ and empowered by the Spirit. That is how life in the church works.
And yet fear enters in. We are afraid to jump into the com¬plexities of someone's life. Who are we to help someone else? We have troubles galore. Our past makes a mess of the present. Sin always threatens to overtake us. And who doesn't have a psychological disorder? We feel broken ourselves and fear we will only make things worse for others. We feel unqualified.
In our era we consult experts, professionals, and special¬ists, but when you look at your own history of having been helped, it's likely that you'll notice very few experts among those who have helped you. Who were your helpers? Were they professional counselors or specialists? Probably not. Most often, they were friends—the regular, everyday people in your life. Friends are the best helpers. They come prepackaged with com¬passion and love. All they need is wisdom, and that is available to everyone.
It's the perfect system. If God used only experts and people of renown, some could boast in their own wisdom, but God's way of doing things is not the same as our way. We ordinary people have been given power and wisdom through the Holy Spirit and are called to love others (John 13:34). From this be¬ginning, we are compelled to move toward others rather than stay away.
So I am writing for people like me, who are willing to move toward other struggling people but are not confident that they can say or do anything very helpful. If you feel quite weak and ordinary—if you feel like a mess but have the Spirit—you have the right credentials. You are one of the ordinary people God uses to help others.
As we get the knack of this rhythm—being needy and needed—Jesus will be in it and over it. He was weak before we were; he was dependent on his Father and dependent even on mere human beings. He also came to serve rather than to be served, and he did it side by side. As far as we are able, we do this with one another.

It is finished!
John 19: 28 After this, Jesus, knowing that all was now finished, said (to fulfill the Scripture), "I thirst." 29 A jar full of sour wine stood there, so they put a sponge full of the sour wine on a hyssop branch and held it to his mouth. 30 When Jesus had received the sour wine, he said, "It is finished," and he bowed his head and gave up his spirit.
Three words in English. One word in Greek: Τετέλεσται (tetelestai).
What did Jesus mean when (on the cross) He declared, "It is finished!"? The answer is both multi-faceted and spectacular.