He Loves Me; He Abhors Me Not
Psalm 5:
David's prayer (Psalm 5) is the fruit of his deep knowledge of God and His ways. Here we learn much about God's view of the sinner as well as his sin, and the contrast of His love and mercy poured out on all who can rightfully claim Him to be their God and King.
God's Righteousness - A Safe Place To Sleep
Psalm 4:1-8
David approached God with confidence knowing that He would answer his cry for help. How and why could he do so? The answer to that question is the glorious inheritance of all God's people.
Why/Why Not - a Calvinist
May 20, 2016: Dr. Michael Brown lays out the basic reasons why he is not a Calvinist:
May 21, 2016: Dr. James White responds - why I am a Calvinist:
A Simple Way To Pray
On today's Dividing Line broadcast I brought a practical teaching on the personal prayer life of the Christian. A simple way to pray. - JS
When I Am Afraid
Faced with treachery and a revolt led by his own son Absalom, David has to flee Jerusalem in order to survive. His prayer recorded here in Psalm 3 has much to teach us.
The Supremacy of Scripture: Yesterday, Today and Forever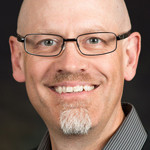 Dr. James White: May 6-8, 2016 - Goodwood Baptist Church, Goodwood, Cape Town, South Africa - At this link
Session Titles:
Inerrancy and Infallibility of Scripture Part 1 & 2
Scripture and the LGBT Agenda
Scripture and Modern-day Apostles and Prophets
Scripture and the Interfaith Movement
The Implications and Applications of the Supremacy of Scripture
The Wrath of God in Redemption and Evangelism
I had the privilege of guest hosting today's Dividing Line show and discussed the biblical gospel and how to share it with others. A simple way to evangelize. - JS