Unpopular - The Movie
Unpopular The Movie - A Resource for the Church
A Message for the World. Share this with your friends, and family.
Christ's Wrath Averting Sacrifice
Text: Ephesians 5:1-2
God never allows for innovative or creative ways to approach Him. The Bible is filled with incidents where He actually killed people who sought to come to Him on their terms rather than His. Yet God's kindness is seen in His sending His Son to forever remove His just, divine wrath from those who trust in Christ. Here's how...
Heart Detox
Text: Ephesians 4:31-5:2
The human heart, deceitful above all things, is also capable of unbridled malice and bitterness with the resultant bad fruit of rage, anger, slander and vengeance. This should not be the case, especially for those who have received such great mercy from God. But how exactly are we to rid ourselves of this simmering, poisonous venom inside? Here's how...
Talking About The Reformation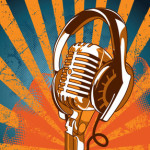 My interview on the twothieves podcast (Episode 28) has now been made available at this link. I had the opportunity of speaking about some vital things, as well as addressing my previous involvement as a pastor in the word of faith movement. - John Samson
Grieving The One Who Sealed You
Text: Ephesians 4:30 - "And do not grieve the Holy Spirit of God, by whom you were sealed for the day of redemption."
The Holy Spirit is not a force but a Divine Person whom we can grieve. Yet even when this happens, He never threatens His people with abandonment, having sealed us for the day of redemption. There is much concerning the Person and work of the Holy Spirit in this vital message.
John 6 for Roman Catholics
A live walk through the 6th chapter of John based upon the original language text. Roman Catholicism teaches that Jesus taught transubstantiation in this chapter, but a fair reading of the text reveals otherwise.
Dr. James White writes, "while one cannot help but deal with the central issues of the gospel in 6:35-45, we continue on to make application and demonstrate that Jesus' words concerning eating His flesh and drinking His blood, contextually, has nothing to do with Aristotelian philosophy and categories of being. Was Jesus really teaching transubstantiation a thousand years before the term came into usage? And did the disciples walk away because of that teaching? Or was it something else, something made plain in the text, if one is but willing to listen?"
This is a program we hope will be shared with many Roman Catholics.
After School Activities
Text: Ephesians 4:25-29
Once someone is schooled in gospel truth, there is a Christian lifestyle that needs to be embraced - things that must be put off as well as things to put on. While human works play no part in justification, they are definite evidence of a genuine work of God in the human soul.
God's Word for the New Year!
Text: Psalm 1; 1 Thessalonians 4:1-8
As we enter the new year, what is God's will for each one of us?