What Every Christian Should Know
JS: This morning I had the privilege of preaching at a local Church here in Phoenix (while their Pastor was away). My theme was "What Every Christian Should Know" and the base text was 2 Timothy 3:10-17. The service was live-streamed and can be viewed here (I am introduced around the 26 minute, 20 second mark). I hope you find it to be a blessing:
The Word is Alive!
Text: Hebrews 4:12,13
Contrary the claims of the charismatic movement that the Bible is just a dead book in desperate need of the Holy Spirit's life, it is very much alive, powerful, energetic, dynamic and sharper than any human instrument ever made. It is always at work in human hearts whenever it is encountered.
Also discussed is a biblical understanding of "logos" and "rhema."
Saints Preserved!
"Now may the God of peace himself sanctify you completely, and may your whole spirit and soul and body be kept blameless at the coming of our Lord Jesus Christ. He who calls you is faithful; he will surely do it." - 1 Thess. 5:23-24
These verses are regularly quoted and yet their meaning and ramifications are often times overlooked.
Here's what the text teaches: The process of the complete sanctification of the elect is God's work from start to finish and it will happen.
There is no doubt that Paul's desire for God to preserve them ("kept blameless" ESV, "preserved complete" NASB, "kept sound and blameless" CSB) in sanctification at the coming of our Lord Jesus, speaks of the sanctification process resulting in the full glorification of the saint, which is the very end goal of salvation. The very opposite of this, in contrast, would be for this process to stop somewhere along the way somehow and a person to be ultimately lost forever.
Notice that Paul anchors this hope and desire, not in an appeal to the will and action of the saint but in the will and action of God Himself.
Then notice further that Paul is not merely hopeful of this end result, but he is certain of it. He grounds this future certainty not in the activity and performance of the saint, but in God's faithfulness. The sure foundation of this hope is God's commitment to fulfill His promises and to do all that is necessary for this to happen. The One who calls is faithful to complete the work. The saints persevere because God preserves and keeps His own.
He is faithful, and He will do it.
- JS
Preaching: The Sacred Task
Text: Hebrews 4:12,13; 2 Timothy 3:14-4:5
God requires much of a preacher. That's because a Church's worship never rises above the view of God proclaimed from the pulpit. A high view of God, proclaiming the high majesty, holiness and Sovereignty of God leads to high worship of God. A weak and low view of God leads to weak and low worship of God. There is much at stake in all this...
The Five Points of Calvinism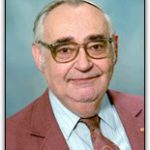 Dr. Roger R. Nicole (original source here)
Editor's note: The 2015-16 academic year began a series of observances at Reformed Theological Seminary in commemoration of its jubilee. We would be remiss if we failed also to note that 2015 is the centennial of the birth of Roger Nicole, who joined the faculty at RTS Orlando in 1989 and served faithfully for two decades. This essay originates as an address delivered at the 1974 Philadelphia Conference on Reformed Theology and was subsequently published in Tenth: A Journal of Tenth Presbyterian Church.
The five points of Calvinism come to us today in a form that is quite traditional: total depravity, unconditional election, limited atonement, irresistible grace and perseverance of the saints. But we are not to think that this is the only form the doctrines of grace can take or that the phrases themselves are unalterable.
The advantage of this particular formulation is that when you take the first letter of each of those points and read it from top to bottom you find the word "tulip," and so have an acrostic. The tulip is a beautiful flower marvelously cultivated in the Netherlands, and since there are many Calvinists in the Netherlands and many flower-loving people, it seems to be a delightful arrangement to organize these doctrines in terms of the letters of this word. However, I would like to consider the nature of the points and suggest certain re-wordings which, in my judgment, may prevent misunderstandings.
Pervasive Evil
The first point is "total depravity." The purpose of this point is to emphasize that no expectation can be entertained from man with respect to ability to please God or even to come to him in salvation unless God moves him to it. Thus, the purpose is to turn away the eyes from man in his action and ability and instead direct the eyes to God and his sovereign action. The advantage of expressing this truth in this way is that we emphasize the fundamental and pervasive character of the evil in man.
However, the terms that are used are somewhat misleading. I find that invariably, after having said "total depravity," the staunchest Calvinists find it important to qualify precisely what they mean. They add, "But we don't mean to say by this that man is quite as bad as he could be." Practically everybody who says "total depravity" or "total inability" has to qualify this at once. Obviously, people who seek to know what Calvinism is ought to make it their business, not only to go by certain titles, but also to examine what is being said under those titles. But since those words are used repeatedly we cannot blame them too much for having taken them at face value. Nor can we blame them when, thinking that somehow Calvinists believe that every man is as evil as he can be, and finding situations where men seem praiseworthy, these people point to certain virtues and say, "How can you hold to your Calvinism in the presence of this?" Perhaps it would be wiser to use another form of language that would be calculated to emphasize the indispensable character of this divine grace and that would not need so quickly to have a qualification.

"Definite Atonement" Rather Than "Limited Atonement"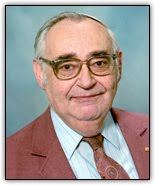 Dr. Roger Nicole (December 10, 1915 – December 11, 2010[1]) was a native Swiss Reformed Baptist theologian. He was an associate editor for the New Geneva Study Bible, assisted in the translation of the New International Version, and was a founding member of both the International Council on Biblical Inerrancy and the Evangelical Theological Society, serving as president of the latter in 1956.
The following excerpt is a transcript from a teaching he conducted decades ago entitled "The Five Points of Calvinism":
Then comes the third point which is sometimes called Limited Atonement. And here I wax warm because I think that is a complete misnomer. The others I am willing to live with. "Limited Atonement" I cannot live with because that is a total misrepresentation of what we mean to say.
The purpose of using that expression is that the atonement is not universal in the sense that Christ died for every member of the race, in the same sense in which He died for those who will be redeemed. Therefore the purpose of the atonement is restricted to the elect and not spread to the universality of mankind. This is what is meant by "Limited".
But the problem is that anyone who does not hold that Christ will in fact save everybody has a "limited atonement". Anyone who says there will be some people saved and other people lost, has to say the atonement does not function for the universality of mankind.
Now some of the people limit it in breadth; that is, they say, the Lord Jesus Christ died for the redeemed and He sees to it that the redeemed are therefore saved. So that there is a certain group of mankind, a particular group, which is the special object of the redemptive love and substitutionary work of Jesus Christ and toward this group then, Christ sees to it that His work is effective and brings about their salvation. And while the remainder of mankind may gain some benefits from the work of Christ, they are however, not encompassed in the same way in His design, as were those whom the Father gave Him. This is one way of limiting it, you may limit it in breadth, if I may put it that way.
The other people who say "Christ died for everybody in the same way", have to recognize that some people for whom Christ died, at the end are lost, so that the death of Christ does not ensure the salvation of those for whom He died. The effect is therefore that they limit the atonement in depth. The atonement is ineffective. It does not secure the salvation of the people for whom it is intended. And so in some way, the will of God and the redemptive love of Jesus Christ are frustrated by the resistance and the wicked will of men who resist Him and do not accept His grace. So that salvation really consists on the work of Christ plus acceptance or non-resistance or some ingredient of one kind or another that some people add. And it is this ingredient which really constitutes the difference between being saved and being lost.
No one who says "at the end there will be some people saved and other people lost" can really in honesty speak of an "Unlimited Atonement", and therefore I for one am not happy to go under the banner of "Limited Atonement" as if Calvinists and myself were the ones who wickedly emasculate and mutilate the great scope and beauty of the love and redemption of Jesus Christ.
This is not really a question of limit. This is a question of purpose.
And so we ought to talk about "Definite Atonement." There is a definite purpose of Christ in offering Himself. Substitution that is not a 'blanket' substitution; but a substitution that is oriented specifically to the purpose for which He came into this world, which is to save and redeem those whom the Father has given Him.
Another term that is appropriate, although perhaps less precise is the term "Particular Redemption", for the redemption of Christ is a particular one, which accomplishes what it purposes. The alternative is that Christ redeemed no one in particular.
Now if we change that language I think we put ourselves away from the very unpleasant onus of being the one who seems to be in the business of restricting the scope of the love of Christ.
If I am ready to say my position is that of "Limited Atonement", my opponent will come and say, "You believe in Limited Atonement but I believe in Unlimited Atonement" – he seems to be the one who exalts the grace of God.
Now use my words and see what happens.
I say, "I believe in Definite Atonement". What can my opponent say?
He says, "Well I believe in Indefinite Atonement."
Now if they want to use the language I have no opportunity to do anything but to protest. But if I have the choice to use a language to represent my position I certainly do not want to put myself at the psychological disadvantage from the start. And the term "Definite Atonement" you will find in very fine writers like John Owen and William Cunningham of Scotland, and Warfield and others, is a much more accurate representation of precisely what the Reformed position holds. Let us abandon that expression "Limited Atonement" which disfigures the Calvinistic doctrine of grace in the work of Christ. I feel rather strongly on that, as you know.
The White Coats Are Coming!
Text: Genesis 1:1-28
Since Charles Darwin first penned his book "Origin of Species" in 1859 (full title: "On the Origin of Species by Means of Natural Selection, or the Preservation of Favoured Races in the Struggle for Life"), there has been a vicious, unrelenting attack on Genesis 1-11. Yet, the truth of God's word stands. Jesus affirmed Genesis as literal history and our very salvation rests on its foundation. Here's why?
Slain in the Spirit?
John Samson:
Sola Scriptura - the Bible alone is the word of God and therefore the sole (only) infallible rule of faith for the people of God. May I ask, do you believe that? I do.
The Bible (the 66 book canon of Old and New Testament books) is the 'God breathed' (inspired) record of the Holy Spirit, informing us of what is, and what is not of God - what is true worship acceptable to God, and what is in contrast, 'strange fire' - false worship, which God has not authorized or sanctioned in any way at all.
When God the Holy Spirit is the source of an 'experience' what is observed will be in full agreement and alignment with the Bible. That should not be a controversial statement at all, but in today's 'Christian' world, to insist on biblical parameters for our worship is often seen as 'legalistic' and 'putting God in a box.'
Having been involved in charismatic excess for decades as a pastor in the movement, I have had to own and repent of the false doctrine I have taught. That is not always an easy thing to do but it is a necessary thing. That's why I am always grateful when someone addresses some of these excesses from the word of God.
This article "Mythbusters: Slain in the Spirit? What does the Bible say?" is written by Costi Hinn (Benny Hinn's nephew) who is now, like me, a Reformed pastor and preacher committed to verse by verse exposition of the Bible. Though I have known him only a short time, he is a man I consider to be my friend. I very much encourage you to read through it and check out what is said – not with your experience, but with the Bible:
Here is the link. You can also follow him on Twitter @costiwhinn.