Costi Hinn Interview (Iron Sharpens Iron)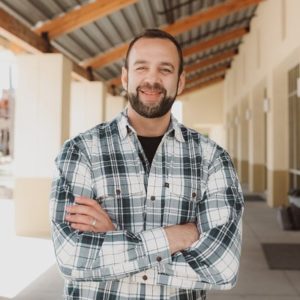 Costi Hinn's recent interview (9/8/17) on Chris Arzens "Iron Sharpens Iron" broadcast is now available to listen to at this link. Costi (the nephew of Benny Hinn) has much to say regarding the lifestyle and teaching of the word of faith movement. I'm involved a little in asking a few questions (as a former word of faith pastor myself), but I must say, Costi did an outstanding job and I am praying that this interview will be used of the Lord to help many people caught up in deception. - JS

Membership and Eldership
Where's Church Membership in the New Testament?
John Samson (9/10/17) teaching the Sunday School hour at Eastford Baptist Church in Eastford, CT:
Appoint Elders in Every Town
John Samson (9/10/17): The importance of biblical eldership, and what having a plurality of elders means for the overall health of a church.
The Impact of Calvinism in the Culture by Dr. David Murray
This sermon by Dr. David Murray addresses the impact of Calvinism upon culture. Dr. Murray gives the theological foundations, historical applications and practical principles for us today. This message was preached at the 2015 Reformation Preaching Conference (RP15).
Responding to Critiques of Calvinism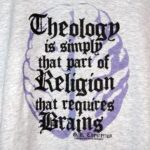 John Samson writes:
When writing an article that finds its way to the internet, there is often feedback, both positive and negative. The process, including the negative reactions, can actually sharpen the thought process or enable things to be communicated in a better, more helpful way.
Sometimes though, someone is so irate that they call the doctrine you have espoused devilish and heretical. It is not always appropriate to respond. It can be a great time waster. However, sometimes, providing a response, while it may not help the person who first wrote, (in that they are not in any way open to receive a measured response) might be helpful for on-lookers so that they might know there are good answers available.
Way back in 2005 I wrote an article on 2 Peter 3:9 (http://www.reformationtheology.com/2005/10/understanding_2_peter_39_by_pa.php) discussing the verse in its biblical context. Today, almost 12 years later, someone named Vanessa wrote with a very critical review. I thought it worth the brief time it took to respond:
My responses are in bold (so it is easy to follow):
This argument makes the scripture redundant, and like most Calvinist beliefs, is composed of circular reasoning that is inconsistent when drawn out to its logical conclusions.
You would need to prove this point rather than simply asserting it.
Also, just because the epistle is addressed to the elect does not mean that when it says "all" it is referring only to the people the letter is addressed to. That is a faulty conclusion. Could you not write a letter to a particular someone and be talking about humankind in general? Why is that so hard to fathom? All means all. If he meant "all of you reading this", he would have said "all of you reading this".
All does not always mean all. Context tells us what the 'all" means. Just as when a teacher asks "are we all here?" he/she is referring to students in his/her class, or a mother asking "are we all in the car?" she is asking about all her children, not everyone on the planet. Your argument seems to be "just ignore context, all means all, and I think it is just dead wrong to even ask the question 'who might the "all" refer to. That just over complicates things.'
Secondly, your argument makes the passage redundant because it would be like saying "Hi everyone who God chose for salvation, God wants you to come to repentance and be saved. If everyone reading it is elect and only saved because God thought they were special, then why point out that God wants them to be saved?
Firstly, none of the elect are special, they have simply received a different measure of Divine grace and favor. Secondly, the point of the passage is to show why Christ's second coming has not occurred as of yet, namely because God is not willing for any of His people to perish but to come to repentance. It is not redundant in any way at all to say this.
John's Gospel - What's It All About?
Text: John 20:30,31
The Gospel of John presents Jesus from John's unique perspective. When we understand the intended purpose for writing, we can begin to grasp the "why" behind all of this Gospel's contents.