The New Birth: Signs of Life
Text: John 1:12,13
Before someone can enter the kingdom of God they need a miracle. More than that, they need to BE a miracle - to be born again. Amazingly, this new birth is not under man's control. The right bloodline (family or national heritage), human effort or even human will are no factors whatsoever. God alone can do this and when He does, He does so Sovereignly and invisibly.
Jesus compared the new birth to the activity of wind. Wind seems to have a mind of its own and yet wherever the wind blows, evidence is left behind. What kind of evidence should each of us be looking for that might assure our hearts that we indeed have been born of God?
What Happens In The New Birth?
Text: John 1:9 The true light, which gives light to everyone, was coming into the world. 10 He was in the world, and the world was made through him, yet the world did not know him. 11 He came to his own, and his own people did not receive him. 12 But to all who did receive him, who believed in his name, he gave the right to become children of God, 13 who were born, not of blood nor of the will of the flesh nor of the will of man, but of God.
In order for someone to become a child of God, the new birth is an absolute necessity. Yet nowhere in Scripture are we told how to be born again. Why is that? What role does man play in this? What does God do when He regenerates a soul? These questions and more are addressed with stunning clarity in the text before us.
Exposing the Word of Faith
"Take no part in the unfruitful works of darkness, but instead expose them." - Ephesians 5:11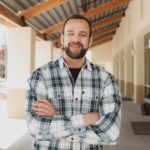 Costi Hinn
For anyone wishing to know about the heretical doctrines of the Word of Faith and the modern day counterpart of the NAR (New Apostolic Reformation), the following two iron sharpens iron radio broadcasts (with Chris Arnzen) featuring guest Costi Hinn (nephew of Benny Hinn) are especially recommended. - JS
1. Costi Hinn Testimony - Growing up in the Hinn family and an introduction to the heresies. (Show date: September 8, 2017)
2. Costi Hinn - Historical Survey - The Roots of the Word of Faith - how the heresies started. (Show date: November 7, 2017)