Two Completed Projects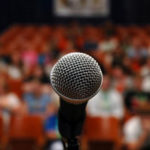 I was involved with two projects this week. First of all, something that I believe, over time, will prove to be one of the most important resources I have made, explaining the order of worship in our service (or liturgy). It answers the vital question "why do we do what we do when we gather as the people of God?" It took a lot of work to put together but it is a recording that I hope will be a blessing to many. You will find it at this link.

Then just yesterday, I joined with BRIDGE Radio to answer common objections to the Reformed doctrine of election. Does John 3:16 teach everyone has the ability to come to saving faith within themselves? Is 2 Peter 3:9 the death blow to God's Sovereignty? You can tune in here to find out.
God bless,
John Samson
The Reformed Worship Service
Why we do what we do when we gather together as the people of God.
The Doctrines of Grace Series
Here is the now completed series of B.R.I.D.G.E. Ministries (Laredo, Texas) podcasts covering the doctrines of grace (the so called TULIP acrostic):
1. The Sovereignty of God - Dr. John Frame: (at this link)
2. Total Depravity - Pastor Jeff Durbin, Apologia Church, Tempe, AZ: (at this link)
3. Unconditional Election - Pastor John Samson, King's Church, Peoria, AZ: (at this link)
4. Limited Atonement - Dr. James White, Alpha & Omega Ministries: (at this link)
5. Irresistible Grace - Dr. Tim Trumper, former professor at Westminster Theological Seminary and the founder of From His Fullness Ministries (at this link)
6. Perseverance of the Saints - Dr. Joel Beeke, President of Puritan Reformed Theological Seminary and founder/editor of Reformation Heritage Books (at this link)

The Five Solas: E-Book and Audiobook Editions
JS - My new book on the Five Solas is now available in Ebook and audiobook: