Membership and Eldership
Where's Church Membership in the New Testament?
John Samson (9/10/17) teaching the Sunday School hour at Eastford Baptist Church in Eastford, CT:
Appoint Elders in Every Town
John Samson (9/10/17): The importance of biblical eldership, and what having a plurality of elders means for the overall health of a church.
God's Definition of Growth
Text: Ephesians 4:11-16
God's definition of growth and success stands in stark contrast to the world's. Only when a pastor and church views growth as God does, will they seek to achieve that objective and please the Lord.
Eldership: Plural and Male
Acts 20:17-38
As Lord of the Church, Christ the Good Shepherd commissions elders as under-shepherds to lead, feed, and guide the people of God. The New Testament teaches a plurality of male elders to govern each local church.
The Extraordinary Power of Ordinary Means
The Marks of a True Church and the Ordinary Means of Grace.
Wanted: Pioneers!
The Biblical Case for Church Membership:
A Two Hour Drive
The following is a transcript taken from the first question and answer session at the 2014 Ligonier National Conference.
Questioner: "This couple writes, 'we live in a rural area without access to solid Biblical teaching, let alone Reformed teaching. The nearest Church with such teaching is two hours drive away. How should we choose a group to meet with and serve when we disagree with the things taught from the pulpit?' What would you say practically to this couple?"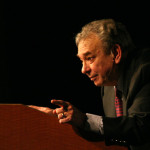 Dr. R. C. Sproul: "Drive two hours!"
Questioner: "Drive two hours?"
Dr. R. C. Sproul: "Lots of people do. Its that important. If you had to go to the hospital and it was a two hour drive you wouldn't stay home. You would go to the hospital. You wouldn't go to a dog pound because it was convenient. Would you?
Seriously! I mean its the old thing. I learned this from a former coach of the Pittsburgh Steelers, Chuck Noll. His phrase was "whatever it takes!" and the spiritual nurture of your soul and of your children's souls are so important that if you have to drive two hours for worship, and for instruction in apostolic truth, then that's an obvious decision. You drive two hours, or move! But it has to be a priority in every Christian family to be somewhere where there is true worship, true gospel, true doctrine, for the sake of eternity."
The Lordship of Christ, the Christian and the Local Church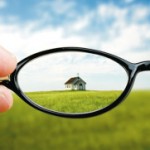 The local church is a community of regenerated believers who confess Jesus Christ as Lord. In obedience to Scripture they organize under qualified leadership, gather regularly for preaching and worship, observe the biblical sacraments of baptism and communion, are unified by the Spirit, are disciplined for holiness, subject to church discipline, and scatter to fulfill the great commandment and the great commission as missionaries to the world for God's glory and their joy.
August 16, 2014 Apologia Radio Interview:
I joined the fine folks at Apologia Radio to discuss the importance of the local church, being under the authority of elders, as well as the marks of a true church (at this link). - JS