Do Modern Bible Translations Leave Some Verses Out?
17 Missing Verses in the NIV?
One of the questions out there is why are there 17 verses missing from the NIV, and were they left out for theological reasons? The answer is that while the verses references are not in the text, these verses are in the footnotes. Here is why this is true not only for the NIV but for all modern translations (other than the NKJV).
Bill Mounce explains:
Italian Translation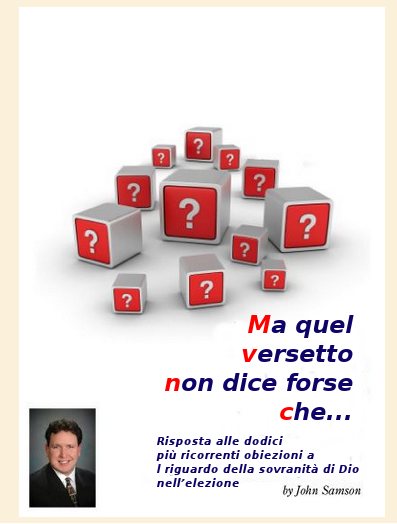 Big News Today:
A brother in Christ, Paulo Castellina, has just finished translating my book "Twelve What Abouts - Answering Objections Concerning God's Sovereignty in Election" into the Italian language. It is available to read free of charge online. May God be pleased to use it widely in the Italian speaking world and serve the cause of reformation within the Church in Italy.
Here's the link to the Italian version of the book.