The Doctrines of Grace
Throughout 2014, while Dr. James White has been away on various ministry trips, I have had the distinct honor and privilege of guest-hosting his "Dividing Line" broadcasts. This allowed me the opportunity of teaching on some major doctrines at the heart of our Christian faith, including five hour-long sessions on what are known as "the Doctrines of Grace." I have already received a number of testimonies from people saying that this series has enabled them to understand and embrace these precious truths for the very first time. Praise the Lord! I trust they will be a blessing to you." - Pastor John Samson
Here are the youtube videos:
Hour 1. The "T" in the TULIP, "TOTAL DEPRAVITY":

Hour 2. The "U" in the TULIP, "UNCONDITIONAL ELECTION"

Hour 3. The "L" in the TULIP, "LIMITED ATONEMENT"
Who is Jesus Christ? (Debate)
Dr. James White and Yusuf Ismail debate the Christology of the Gospel of John, and then the Christology of the Qur'an, in an historic debate in the famous Grey Street Mosque in Durban, South Africa (the home mosque of the late Ahmed Deedat).
Acts - The Story So Far
Pastor John Samson
(1) Acts 1-7

(2) Acts 8-13

Hermeneutics Series
BIBLICAL INTERPRETATION SERIES by Pastor John Samson
Four Dividing Line shows:
Hour 1: The first in a short series of teachings on "Rightly dividing the word of God – keys to Biblical interpretation."
Hour 2: The second part of a series entitled "Rightly dividing the word of God – keys to Biblical interpretation."
How People Change by Tim Lane and Paul Tripp
pg. 5
THREE KINDS OF BLINDNESS
The "here and now" hole in the middle of our lives produces three fundamental forms of spiritual blindness. First, there is a blindness of identity. Many Christians do not have a gospel perspective on who they are. For example, Phil was a good theologian, but his personal identity was more rooted knowledge and achievement than the gospel. This lack of gospel identity shows up in two ways. First, many Christians underestimate the presence and power of indwelling sin. They don't see how easily entrapped they are in this world full of snares (See Gal 6:1). They don't grasp the comprehensive nature of the war that is always raging within the heart of every believer (see Rom .7) they're not aware of how prone they are to run after God replacements. They fail to see that their greatest problems exist within them, not outside them. My work with teenagers has convinced me that one of the main reasons teenagers are not excited by the gospel is that they do not think they need it.
Many parents have successfully raised self-righteous little Pharisees. When they look at themselves, they do not see a sinner in desperate need, so they are not grateful for a Savior. Sadly, the same is true of many of their parents. Many believers also fail to see the other side of their gospel identify: their identity in Christ. Christ not only gives me forgiveness and a new future, but a whole new identity as well! I am now a child of God, with all of the rights and privileges that this title bestows. This is important because each of us lives out of some form of identity, and our gospel identity amnesia will always lead to some form of identity replacement.
That is, if who I am in Christ does not shape the way I think about myself and the things I face, then I will live out of some other identity. Often in our blindness, we take on our problems as identities. While divorce, depression, and single parenthood are significant human experiences, they are not identities. Our work is not our identity, though it is an important part of how God intends us to live. For many of us, our sense of identity is more rooted in our performance than it is in God's grace. It is wonderful to be successful at what God has called you to do, but when you use your success to define who you are, you will always have a distorted perspective

A Two Hour Drive
The following is a transcript taken from the first question and answer session at the 2014 Ligonier National Conference.
Questioner: "This couple writes, 'we live in a rural area without access to solid Biblical teaching, let alone Reformed teaching. The nearest Church with such teaching is two hours drive away. How should we choose a group to meet with and serve when we disagree with the things taught from the pulpit?' What would you say practically to this couple?"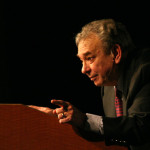 Dr. R. C. Sproul: "Drive two hours!"
Questioner: "Drive two hours?"
Dr. R. C. Sproul: "Lots of people do. Its that important. If you had to go to the hospital and it was a two hour drive you wouldn't stay home. You would go to the hospital. You wouldn't go to a dog pound because it was convenient. Would you?
Seriously! I mean its the old thing. I learned this from a former coach of the Pittsburgh Steelers, Chuck Noll. His phrase was "whatever it takes!" and the spiritual nurture of your soul and of your children's souls are so important that if you have to drive two hours for worship, and for instruction in apostolic truth, then that's an obvious decision. You drive two hours, or move! But it has to be a priority in every Christian family to be somewhere where there is true worship, true gospel, true doctrine, for the sake of eternity."
Preaching
These four lectures by Dr. Tim Keller (from the John Reed Miller Lecture Series) given at Reformed Theological Seminary, Jackson Mississippi, on Nov. 11-13, 2014, are an outstanding resource and help for all preachers. I recommend them highly. - JS
Lecture 1: What is Good Preaching?
Audio mp3
Lecture 2: Preaching to Secular People and Secularized Believers
Audio mp3

Lecture 3: Preaching the Gospel Every Time
Audio mp3
Lecture 4: Preaching to the Heart
Audio mp3

Now on Sermonaudio.com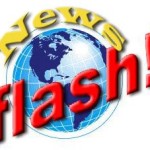 BIG NEWS FOR US: Finally, King's Church, Phoenix is now on sermonaudio.com!!
Sunday's sermon "A Divine Appointment" (based on Acts 13:43-52) is now uploaded at this link.
The Ghastly Doctrine of the Carnal Christian
To understand what the Bible teaches about genuine salvation we must also have a category in our minds for false conversion. Many who profess faith in Christ are not truly regenerated (born again).
The following is a transcript from an excerpt of a sermon by Dr. R. C. Sproul concerning Mark chapter 4 and the Parable of the Sower. Quoting the text Dr. Sproul says:
And the ones sown on stony ground are those who, when they hear the word, immediately receive it with gladness; but they have no root and endure only for a time…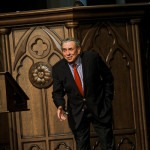 What I see here theologically is a vivid description of "the Spurious Conversion." We see it all the time, where the Evangelist gives his altar call and the people rush to the front of the Church, sign the commitment card, they raise their hand, they make the profession of faith, they are all excited, they are filled with joy and the next day its "business as usual"…
I'll never forget the night I was converted to Christ. My best friend and I were together. Before we went to bed, later that night we both sat down and wrote to our girlfriends about our conversion. When we woke up in the morning, my friend had completed repudiated what he had embraced with joy the night before - where my life was changed forever.
Its always haunted me, where I see people initially respond to the gospel but it doesn't take root, it doesn't last. The gospel says "immediately" that seed withers and dies because it has no place to take root.
Then Jesus said that some of those of the seed fell among thorns and the thorns grew up and choked it and it yielded no crop.
Again we see an example of a spurious conversion – how somebody who makes the profession of faith but is immediately intoxicated by the enticements of this world – the quest of money, fame, lust, whatever it is; and what they professed is choked out, never taking root again.
Beloved this is why, until you're tired of hearing it, I keep warning you and telling you that no one was ever, ever justified by a profession of faith. We must possess that faith in order to be justified. That seed has to take root in our hearts if we are to enter the kingdom of God. A superficial profession of faith is no sign of true redemption.
One of the most ghastly doctrines that has made its way through the Evangelical Church today is this idea of the "carnal Christian." The Carnal Christian is described as a person who is truly redeemed but whose life never brings forth fruit. Even though they're saved they are still altogether and completely carnal. Don't confuse this with what the New Testament teaches about the TRULY converted Christian who has to fight against his flesh all of his life. But there's no such thing as a Christian who is totally carnal. It's a contradiction in terms.
But why does that doctrine emerge? I'll tell you where it comes from. It comes from Evangelists who can't stand to admit the idea that they are dealing with false professions all the time. They see people who make the profession and have no change in their life and they say "well, we'll still count them as converts. They're just carnal Christians." And this gives confidence to people who are not converted that in fact they are converted.
But if the parable really is going to be called the parable of the soil, then we have to understand the ONLY ONES who bring forth fruit, the harvest of thirtyfold, sixtyfold and a hundredfold, are those where the seed falls upon good soil.
Now here's where we have to be very, very careful. We could say "well the good soil means that the seed is not going to take root unless the person who receives that seed, who hears that word is a good person. "I'm a Christian because I believed the word and the reason why I believe the word is because I am a good man." If that's how I think, I've never received the word at all.
That's not the point of this parable.
What makes the soil "good" soil?
Continue reading "The Ghastly Doctrine of the Carnal Christian" »