He Loves Me; He Abhors Me Not
Psalm 5:
David's prayer (Psalm 5) is the fruit of his deep knowledge of God and His ways. Here we learn much about God's view of the sinner as well as his sin, and the contrast of His love and mercy poured out on all who can rightfully claim Him to be their God and King.
God's Righteousness - A Safe Place To Sleep
Psalm 4:1-8
David approached God with confidence knowing that He would answer his cry for help. How and why could he do so? The answer to that question is the glorious inheritance of all God's people.
Why/Why Not - a Calvinist
May 20, 2016: Dr. Michael Brown lays out the basic reasons why he is not a Calvinist:
May 21, 2016: Dr. James White responds - why I am a Calvinist:
A Simple Way To Pray
On today's Dividing Line broadcast I brought a practical teaching on the personal prayer life of the Christian. A simple way to pray. - JS
When I Am Afraid
Faced with treachery and a revolt led by his own son Absalom, David has to flee Jerusalem in order to survive. His prayer recorded here in Psalm 3 has much to teach us.
The Supremacy of Scripture: Yesterday, Today and Forever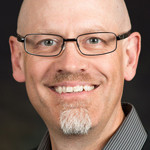 Dr. James White: May 6-8, 2016 - Goodwood Baptist Church, Goodwood, Cape Town, South Africa - At this link
Session Titles:
Inerrancy and Infallibility of Scripture Part 1 & 2
Scripture and the LGBT Agenda
Scripture and Modern-day Apostles and Prophets
Scripture and the Interfaith Movement
The Implications and Applications of the Supremacy of Scripture
The Wrath of God in Redemption and Evangelism
I had the privilege of guest hosting today's Dividing Line show and discussed the biblical gospel and how to share it with others. A simple way to evangelize. - JS
Out of the Word of Faith
Three Audio and Video Resources:
CONFESSIONS OF A FORMER WORD OF FAITH PASTOR
For quite some time, I was a pastor in the "word of faith" movement. On this "Dividing Line" show, I shared something of an insider's guide, as well as the powerful biblical truths God used to alert me to the gross deception. How grateful I am to God for bringing me out! - John Samson
JOURNEY OUT OF HERESY AND DECEPTION
Behind every deception there lurks the crafty, hissing serpent appealing to the pride of man. "You don't need a God.. why? You can become one," he says. "Learn my wisdom and my laws; put them in motion and you can control your destiny and environment to make it as you please."
REFORMED BIBLE CONFERENCE – SATURDAY, MARCH 12, 2016, SOVEREIGN GRACE BAPTIST CHURCH, GLOBE, ARIZONA
SESSION ONE: DECEIVED PEOPLE, DECEIVE PEOPLE
Sermon audio:
Youtube video:

SESSION TWO: THE JOURNEY OUT OF HERESY
Sermon audio:
Youtube video:
A Simple Way To Evangelize
A practical teaching about how to share your Christian faith.
Text: Luke 23:32-43
Three Views of Salvation
The problem with analogies is that at some point, they almost always fail. While the illustration does not give sufficient account of the biblical portrait of man (the man would need to be dead at the bottom of the river), it does achieve the purpose of answering the specific question, "Which of those three men is the truest illustration of what God does to save us?" – John Samson
THREE VIEWS OF SALVATION Dr. J. I. Packer
"Long ago, when I was an undergraduate, I had an experience on one of the rivers in Oxford where students love to pole themselves around in flat-bottomed boats called punts. I do not know if undergraduates do it in the universities of this country, but we do it in Oxford. The experience was my falling into the river. I can still remember the surprise I had when I suddenly found myself upside down in the water and that there were strands of green weed around my head and the light was up at my feet. You do not forget that sort of thing quickly, and on the basis of that experience I construct for you the following illustration.
Imagine a man who has fallen into a river. He cannot swim. The weeds have caught his feet. He is threshing around, but he cannot get free and will not be above the surface for very long. His state is desperate. Three people come along on the bank. One looks at him and says, 'Oh, he's all right; if he struggles he'll get out; they always do. It's even good for his character that he should have to struggle like this. I'll leave him.'
The second person looks at the poor struggling man and says, 'I'd like to help you. I can see what you need. You need some tips about swimming. Let me tell you how to swim.' He gives him a great of good advice, but he stops there.
Then there is the third man who comes along and sees the measure of the trouble. He jumps in, overcomes the man's struggles, gets him free from the weeds that have caught him, brings him to shore, gives him artificial respiration, and puts him back on his feet. Which of those three men is the truest illustration of what God does to save us?
These three views have theological names. The first corresponds to what is called Pelagianism: its only message is self-help. A hard and unfeeling form of Christianity it is. The second corresponds to what is called Arminianism: God tells us how to be saved, but stops there. The third corresponds to Calvinism. And you can see how the illustration fits. God takes the initiative. Christ comes right down to where we are, enters into our trouble, and does all that has to be done. He breaks the bonds of sin that bind us, brings us to land (that is, to God), restores life, and makes us believers, all this by his sovereign grace which saves absolutely and wonderfully from first to last."
"To All Who Will Come," in Serving the People of God: The Collected Shorter Writings of J. I. Packer, Volume 2 (Paternoster Press), 200-01.