Tornadoes and the Mystery of Suffering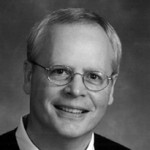 Sam Storms, the pastor at Bridgeway Church, Oklahoma City, Oklahoma, in an article entitled "Tornadoes and the Mystery of Suffering and Sovereignty" wrote this yesterday:
I'm inclined to think the best way to respond to the tragedy that struck our community today is simply to say nothing. I have little patience for those who feel the need to theologize about such events, as if anyone possessed sufficient wisdom to discern God's purpose. On the other hand, people will inevitably ask questions and are looking for encouragement and comfort. So how best do we love and pastor those who have suffered so terribly?

I'm not certain I have the answer to that question, and I write the following with considerable hesitation. I can only pray that what I say is grounded in God's Word and is received in the spirit in which it is intended.

Justin Taylor outlined his seven observations this way:
(1) It will not accomplish anything good to deny what Scripture so clearly asserts, that God is absolutely sovereign over all of nature.
(2) God is sovereign, not Satan.
(3) Great natural disasters such as this tell us nothing about the comparative sinfulness of those who are its victims.
(4) Events such as this should remind us that no place on earth is safe and that we will all one day die (unless Jesus returns first).
(5) We should not look upon such events and conclude that the Second Coming of Christ and the end of history are at hand, but neither should we conclude that the Second Coming of Christ and the end of history are not at hand.
(6) We must learn to weep with those who weep.
(7) Pray that God will use such an event to open the hearts and eyes of a city and a state immersed in unbelief and idolatry (and I have in mind not merely Oklahoma, but also America as a whole), to see the gospel of the Lord Jesus Christ and turn in faith to him, lest something infinitely worse than a tornado befall them: Eternal condemnation. Eternal suffering.
You can read the whole short article by Sam Storms here. And pray.

Family Life Paul Washer (Youtube Video)
On God, Family & What It Means To Be A Christian

Ask R. C.
Today (May 6th, 2013) Dr. R. C. Sproul took part on an "Ask R.C." Google hangout, where he answered theological questions submitted to him live on the internet. Here is the 36 minute question and answer time:
Apologetics to the Glory of God
JS - My friend, Pastor Jeff Durbin of Apologia Church (Chandler, Arizona) and Apologia Radio speaks at the 'Concerned Christians National Conference 2013' on a biblical approach to apologetics and evangelism. The topic is: Apologetics to the glory of God.
Jeff teaches on the necessary elements of apologetics:
1. No neutrality
2. Humble boldness
3. Evangelism (the call to repent and believe) cannot be separated from apologetics
4. How we engage in Apologetics is a moral issue
5. Specific examples are given
Has Tolerance become Intolerant?
Is Tolerance Intolerant? Pursuing the Climate of Acceptance and Inclusion - Ravi Zacharias at UCLA:
Harmonizing...
"And ye will not come to me, that ye might have life."—John 5:40.
"No man can come to me except the Father, who hath sent me, draw him…. It is written in the prophets, And they shall be all taught of God. Every man therefore that hath heard, and hath learned of the Father, cometh unto me"
"Jesus knew from the beginning who they were that believed not: and he said, Therefore said I unto you, that no man can come unto me, except it were given unto him of my Father."—John 6:44, 45, 64, 65.
This is how Andrew Fuller harmonized the above passges:
First, There is no way of obtaining eternal life but by Jesus Christ….
Secondly, They that enjoy eternal life must come to Christ for it….
Thirdly, It is the revealed will of Christ that everyone who hears the gospel should come to him for life….
Fourthly, The depravity of human nature is such that no man, of his own accord, will come to Christ for life….
Fifthly, The degree of this depravity is such as that, figuratively speaking, men cannot come to Christ for life….
Sixthly, A conviction of the righteousness of God's government, of the spirituality and goodness of his law, the evil of sin, our lost condition by nature, and the justice of our condemnation, is necessary in order to our coming to Christ….
Lastly, There is absolute necessity of a special Divine agency in order to our coming to Christ…. Upon the whole, we see from these passages taken together, first, if any man is lost, whom he has to blame for it—himself; secondly, if any man is saved, whom he has to praise for it—God.[1]
[1]Andrew Gunton Fuller, The Complete Works of Andrew Fuller, Volume 1: Memoirs, Sermons, Etc., ed. Joseph Belcher (Harrisonburg, VA: Sprinkle Publications, 1988), 667-69.
HT: Evan Burns
Galatians 1 - The Same Gospel
There are some hills that we as Christians must be prepared to die on. Such is the case with the Gospel. From a recent service in Hawaii, here is Dr. James White, preaching on the truth of the Gospel and its implications in our day:
Same Gospel - James White from Shane Sowers on Vimeo.
Where Did Those "Hateful" Christians Come From?
Calling Christians "hateful" for pointing out sinful behavior is a tactic born of slick corporate image consultants, but it is not an argument. By declaring the intent of Christians either hateful or bigoted (i.e. sinful) for simply expressing what God teaches is to profoundly misrepresent the intentions and beliefs of Christians. Not to mention the fatal inconsistency of calling Christians "sinful" for their declaring certain behaviors as "sinful". How can one consistently say that anyone who calls someone's behavior "sinful" is sinful? Isn't this the pot calling the kettle black? Aren't you guilty of the very thing of which you accuse another? Furthermore, how do you know if Christians are wrong? What standard is being appealed to here? This sinister scheme of marginalizing Christians for their beliefs actually promotes the most ignorant form of intolerance there is. For it pretends objectivity while giving a wholesale monopoly to secularists to determine for all of us, what is, and what is not, sinful ... thus making themselves into the new gods of the age.
Fact is, contrary to bumper-sticker wisdom, true Christians do not think they are more moral than others... we believe we are all in the same boat and, often times, much worse than others. We believe the world that has been pulled over ALL of our eyes to blind us ALL from the truth. The truth revealed by God that we are ALL slaves born into bondage. So we are merely sinners pointing other sinners to freedom and to bread ... and the intent, for the most part, is not from the vantage point of moral superiority (we're not), but rather one of love, to help mankind by pointing to their only hope for escape. Any so-called Christian who does it for any other reason is probably a moralist, or at least not being consistent at all with Christianity's central teaching of grace. For we believe that morality will damn just as much as immorality, apart from the Savior.
eBook Sale - NIV Application Commentary
May 1, 2013
Kindle eBook editions of the popular-level NIV Application Commentary series are now on sale for just $4.99 each.
Genesis; Leviticus, Numbers; Deuteronomy; Joshua; Judges and Ruth; 1 & 2 Kings; 1 & 2 Chronicles; Esther; Job; 

Ecclesiastes, Song of Songs; Isaiah; Jeremiah, Lamentations; Ezekiel; Daniel; Joel, Obadiah, Malachi; Hosea, Amos,

Micah; Jonah, Nahum, Habakkuk, Zephaniah; Haggai, Zechariah; Matthew; Mark; Luke; John; Acts; Romans; 1Corinthians;

Galatians; Ephesians; Philippians; Colossians & Philemon; 1 & 2 Thessalonians; 1 & 2 Timothy & Titus; Hebrews; James;

1 Peter; 2 Peter & Jude; 1, 2, & 3 John; Revelation.