« "Therefore choose life, that you and your offspring may live?" | Main | Can't keep the joy to myself! »
The Marks of a True Church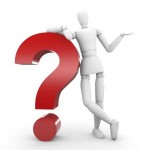 What are the marks of a true church? I have heard people say there are three: 1. The preaching of the gospel takes place. 2. The sacraments are rightly ministered. 3. Church discipline is exercised.
I can see that all of these are biblical. But is that all one should look for? What about prayer, love, evangelism, discipleship and practical care for people, etc?
Thanks for your question. Of course, many sects call themselves a "church." Such has always been the case throughout Church history. Because of this, the Protestant Reformers in coming to understand the true Gospel of Christ, sought to help people distinguish between true and false churches. Since early on in Church history Christians have used the Apostles' Creed and the Nicene Creed as confessions of faith. If a Church has a problem affirming these basic doctrines found in these catholic creeds (the word catholic here means universal, meaning that all orthodox Christians would affirm these truths) it leads me to think that they do not embrace true and sound doctrine. If a Church cannot affirm essential truths such as the Trinity or the full deity and humanity of Christ, then it is embracing something else, and anything else is a heresy. A heretical church by very definition cannot be a true church. It is vital that we get our doctrine right on the essentials of the faith. We only have to read Galatians chapter 1 to realise that if a church preaches another gospel, it comes under the anathema (the eternal curse) of God. That is why Martin Luther called the doctrine of sola fide (justification by faith alone) the article upon which the church stands or falls.
The Reformers were clear: The one true holy and apostolic church is present where (1) the word of God (and the Gospel) is preached and taught; (2) the sacraments of the church are rightly administered (namely baptism and the Lord's Supper) and (3) church discipline is faithfully exercised. By implication, this third mark necessarily requires the presence of godly leadership (elders) who provide a safe place for the sheep to grow in Christ and who can ward off any wolves who seek to devour (see Acts 20). That is why Christians simply getting together for fellowship, though wonderful, without the oversight and care of elders, it does not consititute the gathering of a true Church. Christ, the Chief Shepherd has established His under shepherds for the care, protection and spiritual well being of His precious sheep (see Hebrews 13:17).
Other things are vital for church life as you rightly observed. We could add many more things to your list in fact. However these things flourish only where the three marks of the church are present.
For instance, lets talk about love. Love is absolutely vital for the health of a local church, yet we need to ask "how do we distinguish true Christian love from all imitations?" We do so by being exposed to the word of God. When God's word is rightly preached and taught it actually cultivates true Christian love amongst the flock. It is a function of faithful shepherds of God's church to (at certain times) bring caring, Christ like and Biblically based discipline to the church's members, both as an act of love and as a means of cultivating genuine and authentic love among the church's members.
I heard a good illustration some time back that I feel is worth sharing. Think of the three indispensable elements of a house: a foundation, a frame, and a roof. Many things may be installed in a house, such as couches, chairs, curtains, sinks, toilets, a bath or shower, a washer and dryer, an oven, electrical wiring, beds and so on. I am sure we agree that the list could be endless. Yet though I may have all of these things in a yard somewhere, I really don't have a house until I have the three essentials elements of a foundation, a frame, and a roof.
There are many essential elements for healthy church life. Yet unless the Word of God is rightly preached and taught, the sacraments rightly administered, and church discipline is faithfully exercised, there is no true church present. Where these marks are absent, true holiness will be absent too. If even one of these three marks are missing it should not be considered to be a true church of Christ. - JS