« Peter and the Keys | Main | Penal Substitution a Sixteenth-Century Innovation? »
A Preaching/Teaching Pastor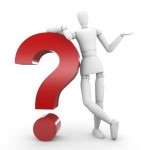 Question: Is it really a Scriptural practice for churches to have just one guy up front preaching to the congregation week after week?
Thanks for your question. So much needs to be said in order to give an adequate answer. In fact, I would say that an entire book would be needed to do the subject justice. That is because before addressing your specific question, much foundational background material needs to be covered. We would first need to talk about Biblical Eldership, its role and function in the Body of Christ, as well as Elder qualifications. However, let me at least make a brief attempt to answer your question. Two points quickly:
(1) I believe the New Testament teaches male Eldership. This is in no way meant to discount the ministry of women. Women have a huge and vital role to play in the ministry of the Church. That needs to be emphasized and underscored many times over.
Women are uniquely gifted and are totally equal to men in worth, value and dignity. When I speak of any kind of restriction, I speak only of Eldership itself and its governmental role in the Church. God has every right to organize the Church as He sees fit and from my studies of Scripture, it seems clear that He has given the task of ruling in the Church to men (1 Timothy 2:12,13). (For more on this topic, I highly recommend Dr. Wayne Grudem's book "Evangelical Feminism and Biblical Truth" which goes into this subject in great detail and provides answers to more than 100 disputed questions).
(2) I believe Eldership is plural. As I read the New Testament, I dont see any local Church with merely one man fulfilling the task of eldership. There is always a plurality of elders.
That said, I am well aware of the fact that when a new Church is starting, there may not yet be more than one person who is qualified to lead as an Elder. God is very gracious of course, and I believe He understands the need to be patient in this case. More than that, He actually commands us (through His Apostle) to be patient in such circumstances. The Scripture says "lay hands suddenly on no man" (1 Timothy 5:22) "lest you share in his sins," which is written in the context of ordaining a young convert to leadership in the church. There are obvious temptations of pride for anyone in a leadership position and this is certainly the case when a new Christian is given a position of authority. Paul warns us against this.
More here. - JS