« But to all who did receive him | Main | Meditating on God's Mercy Toward Us »
Please Pray for the Sproul family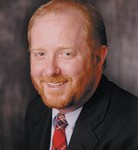 Dr. R. C. Sproul, Jr, wrote this today, "My precious girl Shannon's mute tongue is now loosed, though once lame she now leaps for joy. She and her mom are held by our Lord."
May God bring His comfort and peace to all the Sproul household.
Back in June, R. C. Jr wrote the following at the Ligonier website:
It had been my plan to be in Virginia this week, teaching what we call Couples Camp, a small group gathering where we talk for a few days about the sovereignty of God, the family, and the kingdom of God. I looked forward to the trip, my old stomping grounds, visiting dear old friends, talking about issues that matter to me. In God's providence I am not in Virginia. I am not teaching, but am learning. I am not talking so much as listening. And worst of all, I am in some old stomping grounds, roughly 100 yards from the hospital room where my beloved spent much of the last months of her life.

Five days ago, concerned over a radical increase in seizure activity, and a frightening lethargy I called Shannon's neurologist. Shannon is my 14 year old daughter. Her brain did not develop properly, and she has the mental capacity of a toddler. She also suffers from seizures. The nurse with whom I spoke had no uncertainty with her advice- call 911 and get her to the emergency room. She has been wonderfully cared for. Sundry experts have run their tests. Nurses have loved on her. Visitors have come to cheer her. And, by God's grace it looks likely she will get over this, and in a day or two we will go home. Why then is my heart so heavy?

Because I don't trust my Father as I ought. I know that the fear that raced through me for those long hours when I didn't know if she would make it, that fear was medicine for my soul. That is, I know that the immediate hardship I have been through this week is strong plant food for spiritual fruit. I trust Him to break my heart for the sake of making me more like Him. I trust in turn that He loves my little girl with a perfect love, that she, because she is my spiritual better, feels His loving arms holding her every day, in sickness and in health.

It's my other children I weep for. When their mother was dying, they had, by and large, their father with them. When she passed, I was there. The children have their physical needs cared for. The older children are amazing- giving, loving, and diligent. Meals are being brought in. We have help for this need and that. But my children, who love their sister as tenderly as their dad does, worry without me there. They have no mother to comfort them. I am not there to remind them how to trust, to model faith before them. That this breaks my heart, however, reveals my awful lack of faith.

I am here and not there because He has brought this to pass. I am here for Shannon's sake, for her good. I am here for my own sake, for my good. And I am here for the sake of Darby, Campbell, Delaney, Erin Claire, Maili, Reilly and Donovan. My Father knows what each of my children need. He knows how to grow the fruit of the Spirit in each of them. He knows precisely what they each need to become more like Jesus. And He has the power to bring this to pass. What they need right now if for me to be here.

Loss of a mother, worry for a sister are not emotional meteorites hurtling haphazardly toward the psyches of my children. They are the plans He has for them, plans to prosper them and not to harm them, plans to give them hope, and a future (Jeremiah 29:11). Which, by His grace, are the same plans He has for me. By His grace I will hope in Him and praise Him, for the help of His countenance (Psalm 42:5).