« The Hole in our Holiness by Kevin DeYoung | Main | The Lordship of Christ, the Christian and the Local Church »
All who were ordained for eternal life believed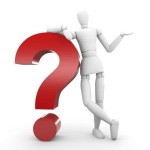 Pastor John, what would you say to an Arminian who says for Acts 13:48 that the Greek word "tasso" for "ordained" or "appointed" does not have the meaning that we Calvinists give? By going to Matthew 28:16, Luke 7:8, Romans 13:1, Acts 15:2, Acts 22:10, Acts 28:23 and 1 Corinthians 16:15 where the word "tasso" is translated "devoted", he says, "why not translate the Greek word 'tasso' in Acts 13:48 also as 'devoted'"?
Thanks for your question. Acts 13:48 is very clear in speaking of God ordaining or appointing certain people to eternal life and these are the ones who come to faith. The ESV reads, "And when the Gentiles heard this, they began rejoicing and glorifying the word of the Lord, and as many as were appointed to eternal life believed." The NIV reads, "all who were appointed for eternal life believed." Clearly, the phrase "as many" or the word "all" indicates that everyone who had this appointment, made the appointment. There are wide ranging theological implications to this statement, all of which greatly trouble Arminians who seek to make the belief of individuals the reason (or ground) for God ordaining people to eternal life. Arminians believe in conditional election (election is based on God foreseeing faith in certain individuals); Calvinists in unconditional (faith is not the product of an unregenerate heart but a Divine gift given to those He chooses to save). Acts 13:48 is very clear though: God ordains specific individuals to eternal life and these are the ones who believe.
I would respond to the Arminian who suggested "devoted" as a better translation of the text by saying firstly that one should ALWAYS be highly suspicious of any translation of a Greek word that flies in the face of all the major Bible translations. That is a very good general 'rule of thumb.' To say that a word has been mis-translated so badly by all the leading scholars who have served translation committees in the process of the Bible translations we have in our hands, defies all credibility.
Secondly, is there even one major translation that uses the word "devoted" in this context? Can the Arminian point to any that does so? I do not know of any. There are good reasons for that.
Note the wording of the major translations regarding the word in Acts 13:48:
KJV "ordained"
NIV "appointed"
ASV "ordained"
ESV "appointed"
NKJV "appointed"

NRSV "destined for"
NASB (Update) "appointed"
NLT "appointed"
NET "appointed"
Thirdly, does the Arminian REALLY wish to be saying that those who believed were more devoted than others? Theologically, that would make faith a meritorious action, and therefore something in which to boast.
For more on the Greek in this passage, I recommend Dr. James White's book "The Potter's Freedom" pages 186-190, where it is discussed in detail.
John Samson